Trusted Pest Control In Stapleton, AL
The small residential of Stapleton is home to only several hundred people; however, it's big with spirit. Stapleton is surrounded by natural beauty and offers its residents a selection of local businesses. With the addition of being closely located to both Mobile and the water, adventure is never far away. Due to a yearly climate that leans toward warm and humid, pest problems are a constant issue for local property owners.
At Prewett Pest Control & Termite, we work to combat these issues with modern, convenient, and effective services. Whether you're a homeowner or run a business, all of the services that we provide are thorough and backed by our pest-free guarantee. And with a seamless experience both purchasing and scheduling your maintenance visits, you never have to worry about having a break in coverage. To learn more about trusted pest control in Baldwin County, contact Prewett Pest Control & Termite.
Residential Pest Control In Stapleton
At Prewett Pest Control & Termite, we provide homeowners with service that is modern, convenient, and effective. This means that we stay up to date on the latest products and technology, offer easy online scheduling, and provide treatments that eliminate and prevent pests. Some of the residential plans that we have include:
Prewett Protection Plan. Our introductory program offers year-round protection from over 30 common household pests. We treat the exterior of your home and the interior on an as-requested basis.

Prewett Protection Plan Plus. For the property owner who's concerned about termites, this program has the added benefit of an annual inspection, monitoring, treatments, and a warranty for these pests.

Prewett Protection Plan Premier. If you're looking for even more coverage, this program provides seasonal protection from mosquitoes and ticks.

Mosquito & Tick Protection Plan. This plan offers seasonal coverage for mosquitoes and ticks.
For more information on how residential pest control can protect your household, contact us today.
Simple Pricing
A Plan Designed For Any Pest Situation
All Prewett Protection Plans Come With:
Exterior Treatment | 100% Satisfaction Guaranteed | 24/7 Customer Service
How Do I Know If I Have Termites In My Stapleton House?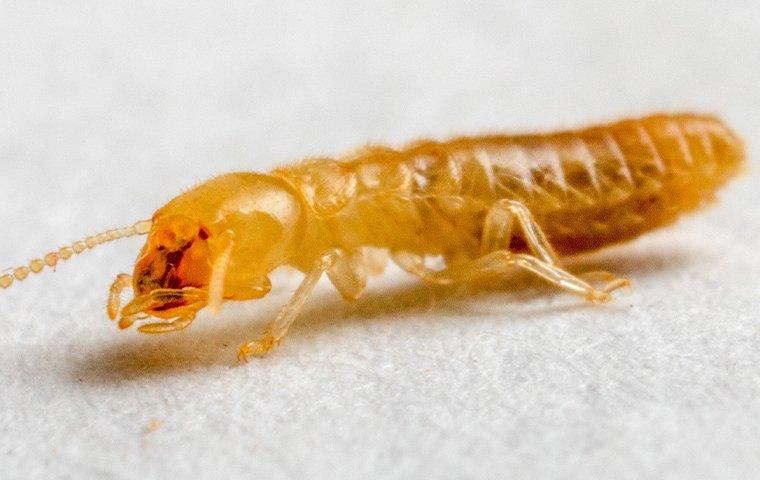 Unfortunately, many termite infestations go undetected until the signs grow so apparent that they're ruining a home. Some of these signs include:
Wood that has a shredded appearance

Swollen ceilings

Buckling floors

Blistered wood

Windows and doors that can't close properly

Peeling wall paint or wallpaper

A sweet, moldy odor

The presence of termite swarmers, which are the winged members of the colony that leave to start their own colonies

Mud tubes or mazes

Frass, which is sawdust-like termite excrement

Hollow-sounding walls
If you notice any of these signs of termite activity, contact Prewett Pest Control & Termite right away. We are the trusted local experts when it comes to termites — it's in our name! Depending on what we find, we'll determine if your home requires liquid treatments or a bait system. Both are designed to eliminate the entire colony and come with our service guarantee. We also offer pre-construction treatments for homebuilders and Wood-Destroying Insect Reports for new homebuyers. For more information on termite control in all its forms, contact us today.
The Trick To Keeping Mosquitoes Away From Your Stapleton Property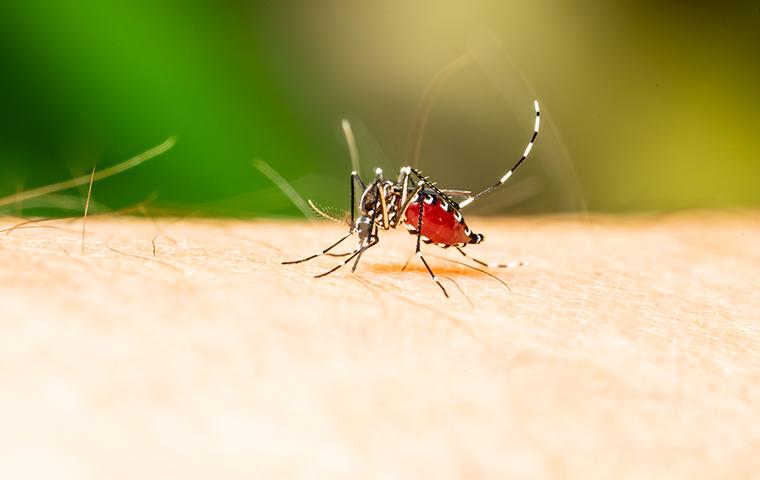 Mosquitoes thrive in the warm and humid conditions that Stapleton properties provide for them naturally, which can make preventing them a difficult task. DIY methods would have you meticulously tend to your property, trimming and pruning on a regular basis and waiting for one drop of water to collect somewhere. When this approach doesn't work, Prewett Pest Control & Termite is here to provide the trick to keeping mosquitoes away from your property.
Our take on mosquito control is that it shouldn't be hard to achieve results. We perform a detailed inspection of your property in order to determine where mosquitoes are populating and living. From there, our technicians use backpack misting to address shrubs, trees, bushes, and standing water. We perform these applications on a regular basis throughout the season and guarantee our work even between visits. For more information on getting mosquito relief, call us today.
Commercial Pest Control In Stapleton
Businesses in Stapleton need a team of pest control experts on their side that can protect their businesses no matter what the season brings. As members of the community we serve, at Prewett Pest Control & Termite we understand the local conditions and how they are the source of pest problems. With our extensive knowledge working with commercial customers and a dedication to thorough service, we work to eliminate any current infestations while also preventing new ones from taking shape. We get right to work in order to make the most of your busy schedule. Our inspection puts both the interior and exterior of your property under the microscope. We use our findings in order to create a treatment plan that is unique to your situation and that will give you results. With routine follow-ups, we'll be able to keep pests out of your property throughout the year; we guarantee it. To learn more about how commercial pest control works, call us or contact us via our online chat today.