Why invest in

termite protection

For Your

Home?

In the hot, humid climate of the Gulf Coast and East Alabama, termites can and do thrive. If your home doesn't currently have protection against termites, it's only a matter of time before they find their way inside. Once they have invaded, it could be months or even years before you become aware of their presence, and in the meantime, they'll eat away at the wooden structures holding your house together. If you need professional termite protection, Prewett Pest Control is ready to help.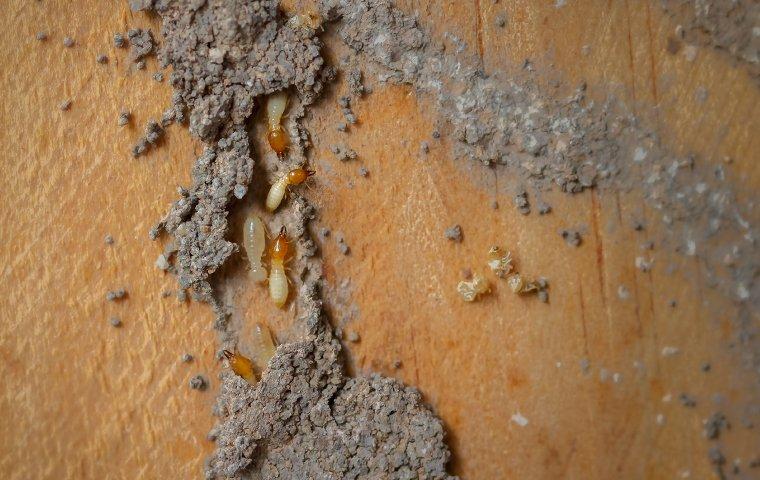 Our

Termite Control

Process
Inspection
Having regular termite inspections is an important step in the early detection of a termite infestation. Prewett Pest Control offers free termite inspections to look for the subtle signs of a termite infestation.
Treatment
Prewett Pest Control offers two types of termite control treatments.
Bait Systems
Termite bait systems work by installing bait stations into the soil around the perimeter of your house. When termites find the bait, they bring it back to their colony, eliminating the entire thing.
Liquid Treatments
Liquid termite treatments work by applying the treatment into or around your foundation walls. This treatment creates an invisible barrier that termites walk through. After walking through it, they can transfer it to other termites, eliminating the entire colony.
Pre-Construction Treatments
If you are in the early stages of building a home, you can have a pre-construction termite treatment performed. This treatment protects your house from termites before they have a chance to invade.
Wood-Destroying Insect Reports
If you're buying or selling a home, your lender may require you to file a Wood-Destroying Insect Report. This report requires that a licensed company inspect the property to look for any signs of termite and other wood-destroying organism activity.
Prewett Pest Control offers this service. We will perform the inspection, write up the report, and send it to you or the proper officials.