Are

Mosquitoes

Taking Over Your

East Alabama Or Gulf coast PROPERTY?

No one likes mosquitoes, but few people are aware of just how dangerous they can be. While some of the most dangerous mosquito-borne diseases are rare in the United States, it's still possible to contract a serious illness from a mosquito bite. If you have more mosquitoes on your property than you would like, it's time to contact Prewett Pest Control. Our mosquito control service will drastically reduce the mosquitoes on your property so that you can enjoy your yard safely.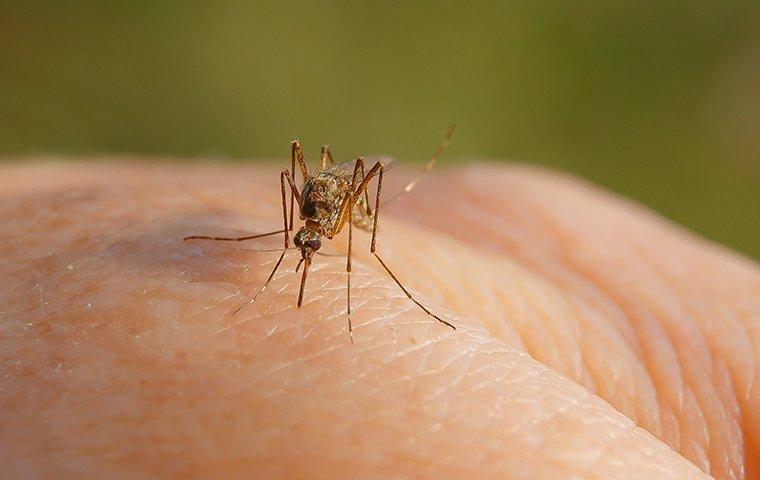 Our

Mosquito Control

Process

Our mosquito control service utilizes a backpack misting system to deliver treatment to the areas of your yard where mosquitoes are most likely to harbor and reproduce.

During treatment, our service technician will spray a mist to the following areas:
Low-lying tree limbs

Bushes

Shrubs

Stagnant water
This treatment can be done up to 80 feet out from your house. After a treatment, please let it dry before resuming activity in your yard. Our mosquito control service is offered monthly to keep mosquito populations low all season long.
Guaranteed Relief
From Out-Of-Control

Mosquitoes

While no mosquito control program exists that can fully eliminate mosquitoes, Prewett Pest Control is confident we can lower the mosquito populations on your property by up to 80%. If you don't see these results after a treatment, we will return to re-treat at no additional cost. You have nothing to lose, except for mosquito bites! Contact us to schedule a service today.
Chat Online Now
or Request Your

Free Inspection