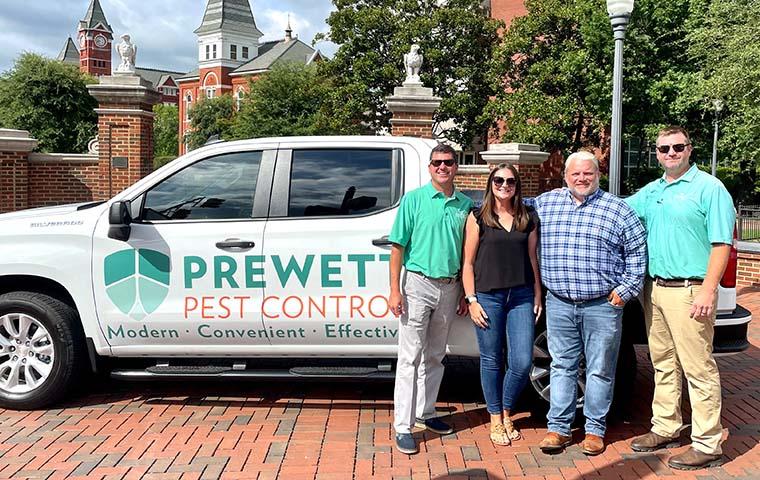 Modern, Convenient, & Effective Pest Control In Auburn, AL
Auburn is a city located in eastern Alabama and is known for being one of the best college towns in the South. Our area is home to Auburn University, which has a rich history in athletics and an old-town charm. To protect your Auburn home or business from the wide variety of pests that also live in our area, don't hesitate to turn to the skilled pest professionals here at Prewett Pest Control.
We are committed to providing modern, convenient, and effective pest control services that keep your Auburn property free of pests throughout every season. Don't wait for destructive and disease-ridden pests to take over your home or business and ruin your peace of mind. Instead, get in touch with Prewett Pest Control today to learn how we protect properties from East Alabama pests of all shapes and sizes.
Home Pest Control In Auburn, AL
Pest infestations threaten the health and well-being of you and your family. To ensure your Auburn home and family are protected from pests year-round, you need professional pest control services from Prewett Pest Control. Pests damage property, spread harmful diseases, and contaminate food items. When pests cause problems around your residential property, you can depend on Prewett Pest Control to get rid of them through the use of effective, modern solutions.
We pride ourselves on our tried and true four-point inspection process:
1. We check crawlspaces for moisture problems and pest activity.
2. We conduct a thorough inspection of the interior of your home.
3. We carefully comb through your attic for signs of pest pressures.
4. We survey the perimeter of your home for entry points and pest attractants.
After our inspection process, we will develop a customized residential pest control plan that will keep pests out of your home all year long. With our pest professionals by your side, pests such as rodents, insects, and spiders don't stand a chance. Our services also come with a pest-free guarantee. If you see pests between visits, we will come back and retreat at no additional cost to you. Reach out to us today to get started with one of our Auburn, AL home pest control plans!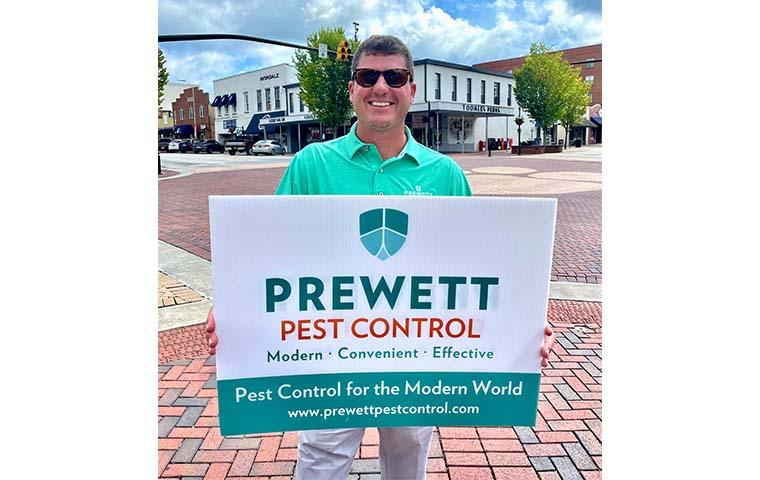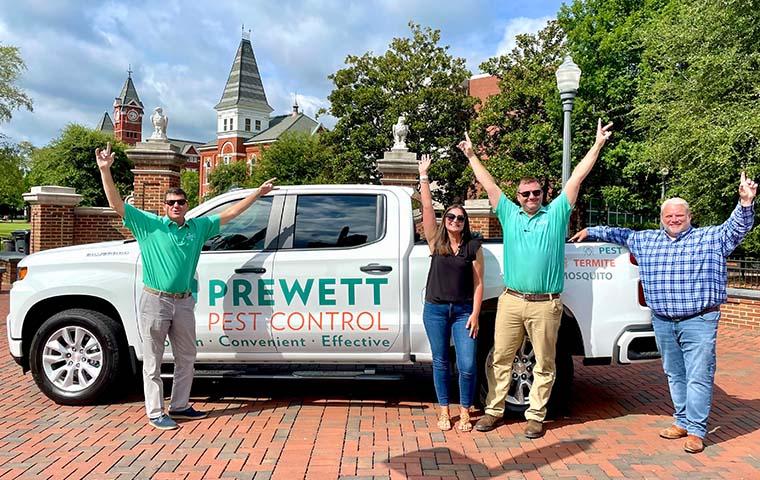 Simple Pricing
A Plan Designed For Any Pest Situation
All Prewett Protection Plans Come With:
Exterior Treatment | 100% Satisfaction Guaranteed | 24/7 Customer Service
Ant Prevention Tips For Auburn, AL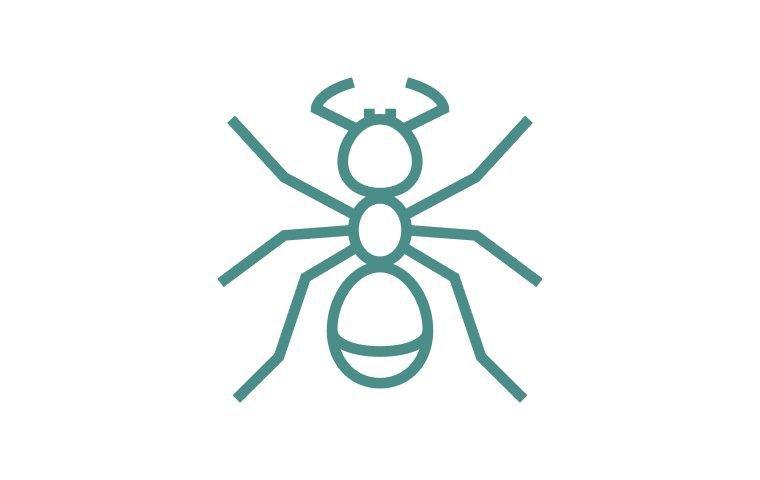 Ants are common pests that typically invade Auburn homes and businesses while searching for sources of food. Crazy ants, fire ants, little black ants, and Argentine ants are a few of the most common property-invading ant species in our area.
To prevent the ants in Auburn, AL from causing problems in and around your property, keep the following ant prevention tips in mind:
Eliminate possible entry points - Ants can locate even the smallest gaps and crevices around your doors, windows, foundation, and exterior walls. A great way to reduce the number of ants that enter your property is by sealing points of entry with caulk or other materials.

Remove sources of food⁠ - Ants get into homes and businesses while foraging for food. Store food items in airtight containers, pick up uneaten pet food, and keep your garbage cans sealed to avoid attracting ants to your property.

Keep your home sanitary⁠ - Ants leave behind a trail of pheromones, which can lead other ants into your property. Clean your counters and floors regularly to eliminate these trails, and pick up crumbs that may attract ants.

Reduce excess moisture⁠ - Like many other insects, ants require moisture to survive. Minimize moisture in your property by repairing leaky pipes, broken A/C units, and faulty drain systems.
To protect your Auburn home or business from ant infestations, partner with the skilled pest professionals here at Prewett Pest Control. We understand how to eliminate pest problems at their source and keep them away in the future. For effective ant control services you can trust, turn to Prewett Pest Control today.
Problems Cockroaches Cause In Auburn, AL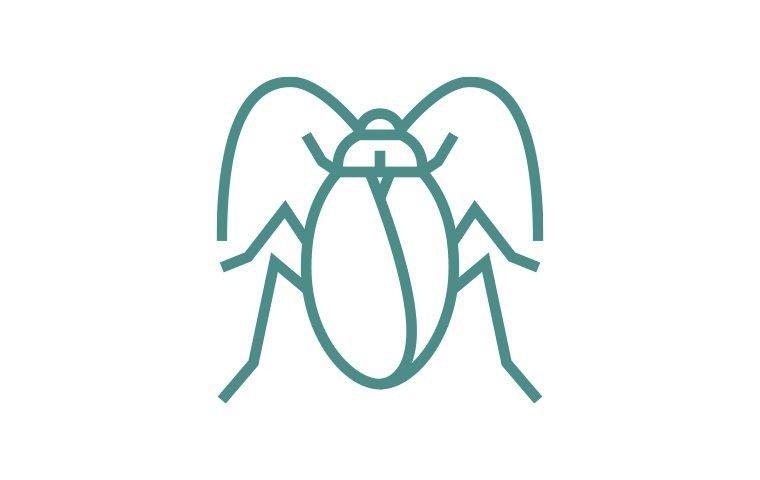 Cockroaches are one of the most disturbing pests found throughout the world. These frightening insects are opportunistic pests that will eat almost anything, including garbage, sewer matter, and feces. Cockroaches thrive in warm, humid environments that provide easy access to food sources.
Unfortunately, Auburn homes and businesses provide everything cockroaches need to survive and multiply. Although cockroaches don't damage property, they can still cause major problems if they invade your Auburn home or business.
Cockroaches contain allergens in their saliva, feces, and bodies that can trigger allergic reactions and asthma attacks in some individuals.

Cockroaches spread numerous diseases, such as salmonellosis, typhoid fever, and cholera, all of which can cause serious health issues.

Cockroaches carry harmful bacteria, pathogens, and parasites on their legs and bodies, which is spread to your food items and counter surfaces when cockroaches invade.
The best way to handle a cockroach infestation is with the help of a highly-trained pest professional. At Prewett Pest Control, we are proud to provide excellent cockroach control services year-round through the use of modern pest control technologies. Give us a call today to learn more about how we handle residential and commercial pest problems.
Commercial Pest Control In Auburn, AL
As a business owner, it's your goal to ensure your customers are satisfied by providing high-quality products and services. Pest infestations can inhibit your ability to provide a great experience for your customers, which can damage your reputation and cause a loss of revenue. When it comes to dealing with commercial pest problems, no one does it better than the pest control technicians here at Prewett Pest Control.
We're ready to keep disease-spreading and destructive pests out of your Auburn business by providing excellent commercial pest control programs that utilize modern pest control technologies. We pride ourselves on staying up-to-date in the latest research and methods available in the pest control industry. You can count on us to find the solutions you need for effective, year-round commercial pest control in Auburn. Reach out to us today to learn more about our commercial pest control solutions.