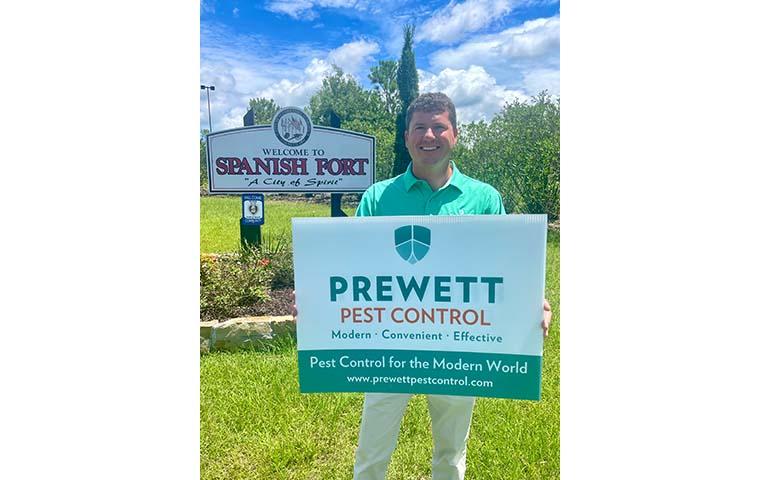 Professional Pest Control For Spanish Fort, AL Properties
With just under 9,000 residents, Spanish Fort is one of the fastest-growing cities in all of Baldwin County. This should come as no surprise, given the affordable housing and quick access to lots of activities. Spanish Fort offers natural beauty alongside a thriving community but people aren't the only residents that are prospering—many pests are also drawn to the temperate climate and proximity to Mobile Bay.
Home Pest Control In Spanish Fort, AL
Your Spanish Fort home is an important investment, and Prewett Pest Control wants to help you keep it safe in the most convenient way possible. We offer three levels of year-round pest protection in Spanish Fort as well as specialty treatments, all of which include a 100% satisfaction guarantee, text appointment reminders, and access to our online customer portal.
Prewett Protection Plan
Year-Round Pest Protection

Covers 30+ Pests

Comprehensive Initial Inspection

Interior Pest Treatment, As Needed

Exterior Pest Treatment
Prewett Protection Plan Plus
Includes all of our Prewett Protection Plan services PLUS:
Termite Inspection

Termite Monitoring

Termite Treatment

Termite Warranty
Prewett Protection Plan Premier
Includes all of our Prewett Protection Plan Plus services PLUS:
Year-Round Mosquito & Tick Protection

Exterior Mosquito Treatment

Exterior Tick Treatment
Mosquito & Tick Protection Plan
Comprehensive Initial Inspection

Exterior Mosquito Treatment

Exterior Tick Treatment
For an exceptional customer experience, convenient scheduling, and effective services, don't hesitate to contact Prewett Pest Control today for all of your home pest control needs.
Simple Pricing
A Plan Designed For Any Pest Situation
All Prewett Protection Plans Come With:
Exterior Treatment | 100% Satisfaction Guaranteed | 24/7 Customer Service
Everything You Need To Know About Termites In Spanish Fort, AL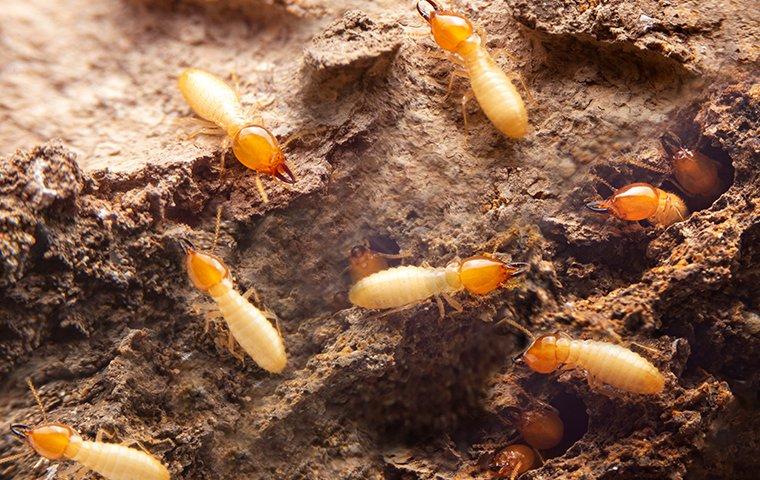 Termites are both elusive and expensive invaders that thrive in our Spanish Fort homes and businesses. Often it takes months or even years to be alerted to their presence, and in that time much of the structural integrity of your building could be lost. Regular termite inspections that look for subtle signs of a termite infestation play an important role in protecting your home from becoming part of the $5 billion spent on termite damage each year in the U.S.
Termites are social insects that live in a caste system. The workers and soldiers of the colony live their entire lives under cover, avoiding sunlight at all costs. The reproductive swarmers emerge briefly to mate and begin new colonies before disappearing back out of sight, making them extremely hard to detect.
Whether you need an annual inspection, bait system or liquid treatment, pre-construction treatment, or a wood-destroying insect report, Prewett Pest Control has an expert ready to help. Call or fill out our service form today to start protecting your Spanish Fort home or business from termites with termite control treatments from Prewett Pest Control.
All The Ways Bed Bugs Get Into Spanish Fort Homes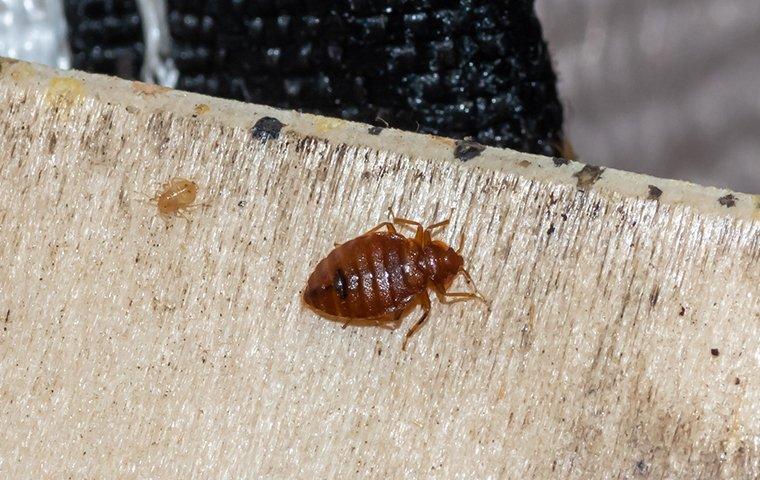 Bed bugs are one of the most rapidly growing pest issues plaguing America, and you might be surprised by some of the ways they end up in Spanish Fort homes. While bed bugs may seem to have limited options for travel in that they cannot jump or fly like many other insects, they don't have any trouble covering a lot of ground. The reason for this is that these bugs are hitchhikers, and anywhere we go, they are likely to catch a ride.
Bed bugs find new nesting grounds by climbing on people's belongings and being transported to new spaces where they can begin reproducing and growing their numbers. Any populated area is a likely hotspot for bed bugs, particularly places with a lot of people passing through like shopping centers, airports and bus stations, schools, and hotels and motels. That being said, you can just as easily pick up a bed bug or two at a family or friend's house or a trip to the local hospital.
Aside from being carried in on our personal belongings, the other way bed bugs are likely to spread is through second-hand items. When you buy furniture or even electronics, it's important to check it thoroughly for bed bugs or signs of their eggs before bringing it into your home.
For help with bed bugs in your Spanish Fort home, trust the experts at Prewett Pest Control. Call or text today to find out more about our local and effective bed bug control services!
Commercial Pest Control In Spanish Fort, AL
The unfortunate reality of living in a desirable climate is that pests are a constant concern. This risk is even more heightened for business owners in Spanish Fort. Without proper pest control, you could be losing time, money, and even your reputation. Prewett Pest Control knows that business owners don't have time to waste, so we offer the best in modern, convenient, and effective commercial pest control solutions to eliminate existing pest populations and make sure they don't return. Our services include thorough inspections, effective treatments, and proactive follow up, as well as:
Free estimates and inspections

Emergency services during business hours

Same-day service if contacted before noon

Pest-free guarantee

Online purchasing

Effective and convenient communication
For convenient, effective, and affordable commercial pest control in Spanish Fort, don't hesitate to contact Prewett Pest Control over the phone, through our website, or by text or email.