Professional Pest Control For Saraland, AL Properties
Here in Saraland, AL, our growing city is known for its historic sights and beautiful parks. We've even earned the Alabama Community of Excellence award! However, that reputation is threatened when local pests enter the picture. That's why Prewett Pest Control provides high-quality pest control for Saraland homes and businesses at competitive prices. When you become part of the Prewett Pest Control family, you'll have access to the following benefits:
Innovative pest control solutions

Convenient online purchasing options

NPMA certified services
When your property is threatened by pests, you can count on us to give you the year-round protection you deserve. Our professional assurances and personal touch bring you unparalleled pest solutions and continuous customer satisfaction. Reach out to us today for a convenient estimate and we'll discuss your Saraland home or business's pest control needs.
Home Pest Control In Saraland, AL
Throughout Saraland, and the rest of Mobile County, there are a variety of pests that can create dangerous conditions for local homeowners. Not only do they threaten your health and safety, but the large-scale property damage some pests cause can ruin your property value, over time.
Termites, for instance, chew through the wooden portions of your home's foundation, going unnoticed for long periods of time. They're a huge threat to your property. On the other hand, roaches and rodents are more notorious for spreading dangerous bacteria throughout homes. Either way, your family's well-being is put at risk.
When the stakes are high and the threats are real, trying to deal with pests on your own will only make things worse. Instead, go with the professional pest control care that has your best interest in mind. With the latest in industry technology and a 100% pest-free guarantee, Prewett Pest Control has everything you need to enjoy peace of mind in your Saraland home. We're here to help you, so call us today to set up an inspection.
Simple Pricing
A Plan Designed For Any Pest Situation
All Prewett Protection Plans Come With:
Exterior Treatment | 100% Satisfaction Guaranteed | 24/7 Customer Service
How To Control Termites Before They Destroy Your Saraland, AL Home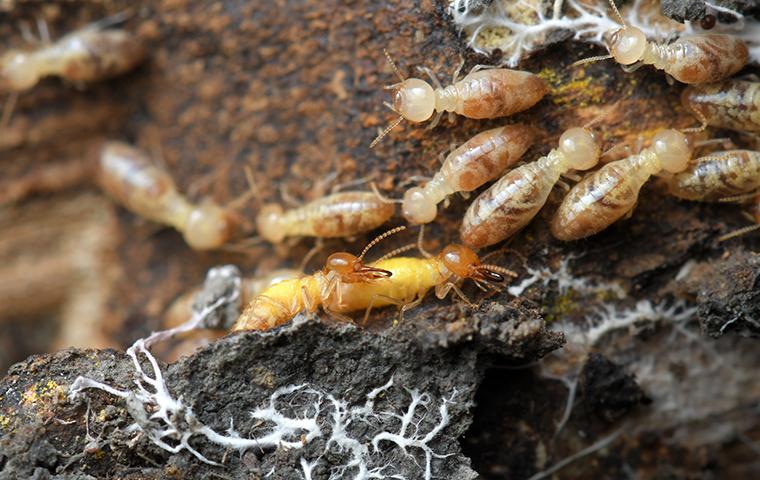 Termites are wood-eating pests that work within your home's walls and under your home's foundation to destroy it from the inside out. Even though they work all the time, it can take termites over 18 months to cause $3,000 worth of damage. As the months pass, however, that number can exponentially increase.
Unfortunately, it can be very difficult to spot a termite infestation. That's one of the reasons why these pests are responsible for over $5 billion in property damage across the U.S. every year. That's why we suggest getting yearly termite inspections from a team of experienced pest professionals.
The team at Prewett Pest Control will detect termite activity around your home and come up with a plan to eradicate the problem completely. We'll also develop an effective approach to prevent future termite issues.
If we don't notice any issues, we provide a quote on the kind of prevention plan we recommend for you. Instead of leaving your investment to chance, protect your equity with guaranteed termite control services for Saraland from a team of experienced pest technicians. We have access to all the latest termite prevention technology, and we're here to help you. Call today!
Cockroaches And The Dangers They Pose To Saraland Residents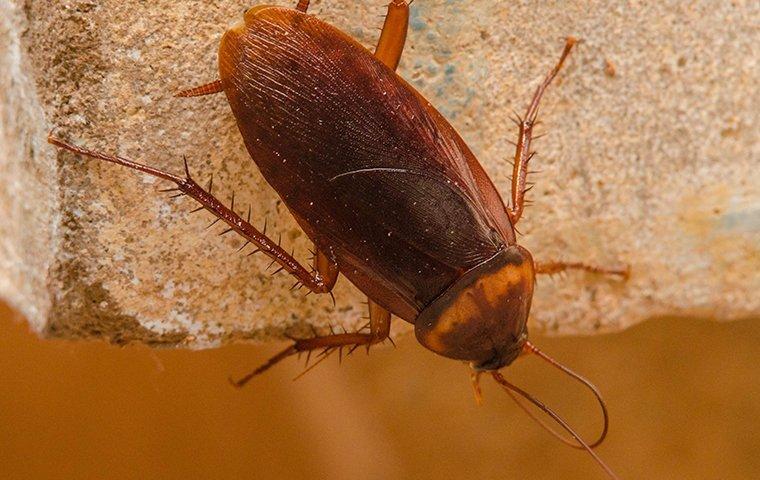 Everyone can agree that cockroaches are nasty-looking, and they can make your stomach turn if you see them bolt away from you as you walk into the kitchen at night. Unfortunately, since they're skittish and resourceful, cockroaches can hide within your home in large numbers before you ever really notice a problem.
As cockroaches search your home for loose crumbs and poorly stored food, they'll spread dangerous bacteria all over the house. With dangerous bacteria on your meal-preparation surfaces and eating areas, you could be at risk of contracting illnesses like salmonella, E. coli, dysentery, and many others.
Since they're difficult to keep out and even harder to get rid of, there is nothing that can eradicate a cockroach infestation besides proper professional care. With a professional inspection, our technicians will assess the entirety of the problem and come up with a plan to eradicate current issues while also preventing future infestations.
If you've noticed one or two roaches here and there, remember that they are very scared of humans and light, so you could have a much larger problem looming inside your walls. Give us a call today to protect your home and family from the dangers of a cockroach infestation.
Commercial Pest Control In Saraland, AL
If you notice a pest problem in your Saraland business facility, there's a chance that a customer may have noticed it too. Think about what would happen if the customer posted a picture of it on social media. It would be detrimental to your business's reputation. In the age of information, you can never be too careful about maintaining a good name around the community.
As a locally owned and operated business ourselves, we take pride in caring for all kinds of Saraland business facilities. When you combine the experience of our pest control technicians and the latest in pest-prevention technology, you get lasting results you can depend on. We're here to help you enjoy the pest-free peace of mind that comes with the right kind of professional care. Call Prewett Pest Control today to find out more about our commercial pest control solutions, and we'll schedule your inspection right away.