Professional Pest Control For Mobile, AL Properties
Once called "The Paris of the South," the port city of Mobile, AL, is a melting pot of culture, people, activities, and traditions. It's right on Alabama's Gulf Coast, and it's a great place to live, work, and play. Mobile is home to many interesting people, but unfortunately, it's also home to a great deal of pests. Local pest populations are year-round presence here in Mobile, and that exposes us to the dangers of pest infestation.

If you want to guard your Mobile property against pest infestation, you've come to the right place. Prewett Pest Control is eastern Alabama's go-to source for quality pest control. We are committed to providing modern, convenient, and effective pest services. Request your free quote today! We also offer online options for buying pest control for your convenience.
Home Pest Control In Mobile, AL
There are ample sources of food, water, and shelter throughout your home. This exposes you and your loved ones to infestation, seeing as these are the three main pest attractants. The best way to protect everyone in your home from infestation is with help from the pest professionals. Our residential pest control services for Mobile, AL provide year-round protection from over 30 common pests, including ants, centipedes, crickets, earwigs, mice, rats, millipedes, pill bugs, roaches, scorpions, silverfish, spiders, and many others.
After determining the scope of the problem, we'll get right to work treating your home. For the exterior, we provide de-webbing, removal of nests, foundation spot treatments, and then on the interior, we perform treatments on cracks and crevices, hotspot baiting, and thorough dusting behind voids, appliances, and plumbing. Get in touch with us to hear more about our Prewett Protection Plan, and we'll get the ball rolling.
Simple Pricing
A Plan Designed For Any Pest Situation
All Prewett Protection Plans Come With:
Exterior Treatment | 100% Satisfaction Guaranteed | 24/7 Customer Service
What Is The Most Effective Termite Control Method In Mobile?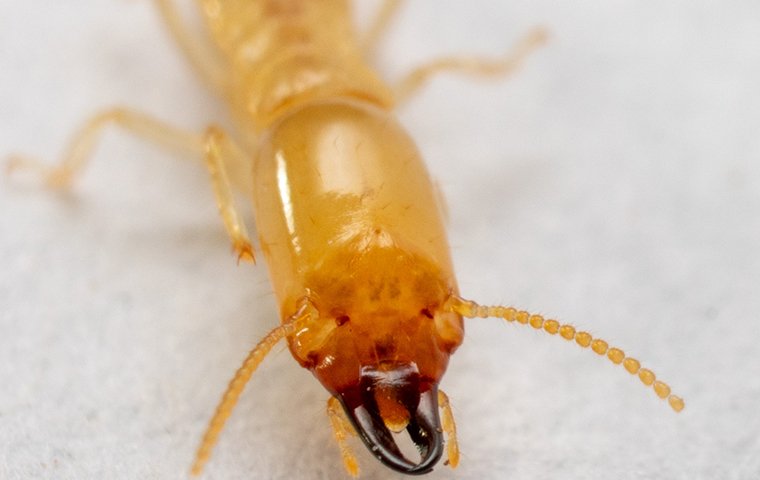 Termite damage is a real threat here in Mobile, and property owners should beware. If you want to protect your home or business from the dangers of termite infestation, there are a few preventative measures you can take. These efforts can help deter termites from your property, and protect you from these destructive wood-eaters:
Apply loose mortar/weather stripping around all your windows and doors.
Eliminate any wood to soil contact.
Eliminate excess moisture around the entire property.
Get rid of any rotting or moisture-damaged wood.
Inspect all wood before bringing it inside.
Store wood away from the perimeter of your house.
While these are all helpful suggestions, the truth is that none of them are entirely effective on their own. The most effective approach to termite control is to call in the pest professionals. Prewett Pest Control provides comprehensive termite control and prevention solutions that guard your property against termites all year long. Call us today to get started!
How To Identify Ant Infestations In Mobile, AL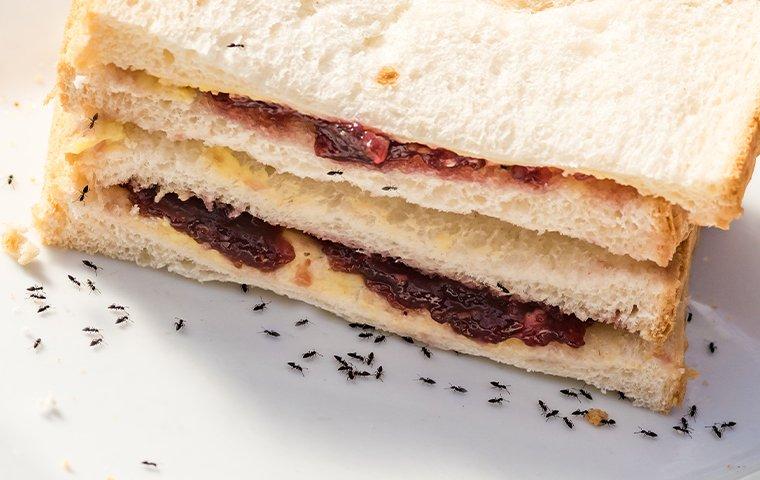 Ant infestation is a huge headache, and unfortunately, it's a reality here in Mobile that all property owners should be aware of. The first step to effective ant control is being able to tell if you have any ants on your property to begin with. To help you in your detection efforts, there are some telltale signs indicating an ant infestation.
If there's an ant problem on your property, you may be noticing ant mounds, nests, and colonies around your yard. You may also be finding groups of live ants in your kitchen, food prep areas, or on the actual food itself. It's common to detect groups of ants on defined pathways leading in and out of your property as well.
If you think there may be any ant activity in your Mobile home or business, it's important to address your ant control needs right away. Prewett Pest Control is proud to provide dependable ant control and prevention services that rid properties of infestation, and keep them protected all year long. Contact us today.
Commercial Pest Control In Mobile, AL
There are a number of different businesses here in Mobile. Each and every one has their own story to tell, but there's one common thread they all share. No matter what kind of business you run, pests are a year-round threat, and it's important to be prepared. Our commercial pest control solutions in Mobile give local business owners ongoing protection from pest infestations. We concentrate on problem areas throughout the facility, identifying entry points and conducive conditions in order to determine the right treatment plan.
Our team provides a number of treatments ranging from appliance and plumbing issues, to nest removal, as well as foundation spot treatment. Our technology-driven pest solutions provide you with unsurpassed customer service, and digital communication that offers convenience and consistency. With convenient scheduling and simple pricing options, we work with you to make sure the entire process is as seamless as possible. Contact us today for all of your commercial pest control needs; we're here to help.