Average rating of 5 out of 5 stars from 917 reviews.
5.0
Read Google Reviews
We Get Rid Of Termites Fast!
In the United States, termites cause over $5 billion in property damage every year. If you find yourself dealing with these wood-destroying insects, one thing is for sure: you'll want them gone as quickly as possible. However, termites are extremely difficult to get rid of on your own—which is why you need ongoing termite protection!
Get Started With Termite Control!
Dealing with termites? Get started with termite control from Prewett Pest Control. Contact us today to request a free quote or to schedule your termite control service!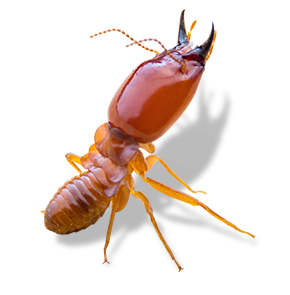 Our Effective Termite Control Process
If you find yourself dealing with a termite infestation, look no further than Prewett Pest Control! We offer effective termite management to rid Auburn, Opelika, and East Alabama properties of termites. With our 100% Satisfaction Guarantee, when you partner with us for termite extermination, you can count on us to get rid of your termite problem!

Free Termite Inspections
Having regular termite inspections is important in the early detection of a termite infestation. At Prewett Pest Control, we offer free termite inspections to look for the subtle signs of an active termite infestation.

Termite Control Treatments
At Prewett Pest Control, we offer two types of termite control treatments: bait systems and liquid treatments. These services help to create a lasting barrier of termite protection around the perimeter of your home.

Wood-Destroying Insect Reports
If you're buying or selling a home, your lender may require you to file a WDIR. We'll inspect your property to look for any signs of termite and other wood-destroying organism activity and write up a detailed report.
Get Started With Prewett Pest Control Today