Professional Pest Control For Magnolia Springs, AL Properties
Keeping pests off your Alabama property can be a huge hassle, especially since the hot and humid climate in our home state is perfect for many different pest varieties to thrive. Home and business owners alike can deal with pest headaches ranging from cockroaches to termites to ticks and fleas and even stinging insects. You've got to stay on your game to keep your residential or commercial property free from pests. The good news is that Prewett Pest Control can help you achieve all your Magnolia Springs pest control goals!
Residential Pest Control In Magnolia Springs

Many Alabama homeowners might think they can do their own residential pest control. After all, it's easy to go to the store and grab a few sticky boards or some fogger and call it a day. However, you really don't want to do that for several reasons.
First off, most homeowners don't have the proper training to identify pest infestations. Many pests are incredibly sneaky and can easily fly under the radar for months or even years if you don't have trained eyes looking for them. This gives pests the opportunity to get established and even cause serious damage to your home.
Once infestations are established, they are exponentially harder to eliminate. You might be able to get rid of a few cockroaches with some store-bought bait, for example, but most cockroach infestations stay in your home for months before you realize there's a problem. By that time, there will already be way too many roaches for some grocery store products to handle.
Here at Prewett Pest Control, we can keep this all-too-common scenario from happening to you. We perform thorough inspections of places like:
Crawlspaces
Interiors
Doorways
Windows
Baseboards
Attics
Kitchens
Bathrooms
Other areas
During our inspection, we look for signs of common household pests, as well as conducive conditions. If we find active infestations, we'll perform an initial treatment to get rid of the pests we find. We'll use professional-grade baits, dusts, and other products to treat pest hot spots. We also offer ongoing service for the exterior and interior of your home to ensure you're protected year-round from pests. Reach out today to get started on our home pest control services in Magnolia Springs.
Simple Pricing
A Plan Designed For Any Pest Situation
All Prewett Protection Plans Come With:
Exterior Treatment | 100% Satisfaction Guaranteed | 24/7 Customer Service
Identifying Subterranean Termite Activity In Magnolia Springs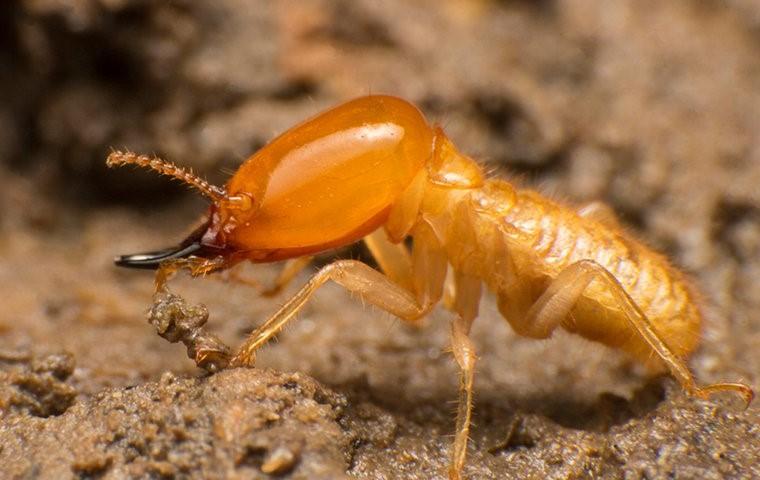 One of the worst termite infestations you can get in your home or business is a subterranean termite infestation. These pests are good at sneaking into your home without you ever knowing. They crawl up your home's foundation through mud tubes that extend from underground. Once inside, they'll eat you quite literally out of house and home, as their consumption of your building's wall studs and support beams can cause structural damage.
This is why you should trust the Magnolia Springs termite removal experts here at Prewett Pest Control. We know how to identify active infestations and how to treat even the most stubborn termite problems to keep your home or business safe from these dangerous pests.
The Ultimate Guide To Flea And Tick Control In Magnolia Springs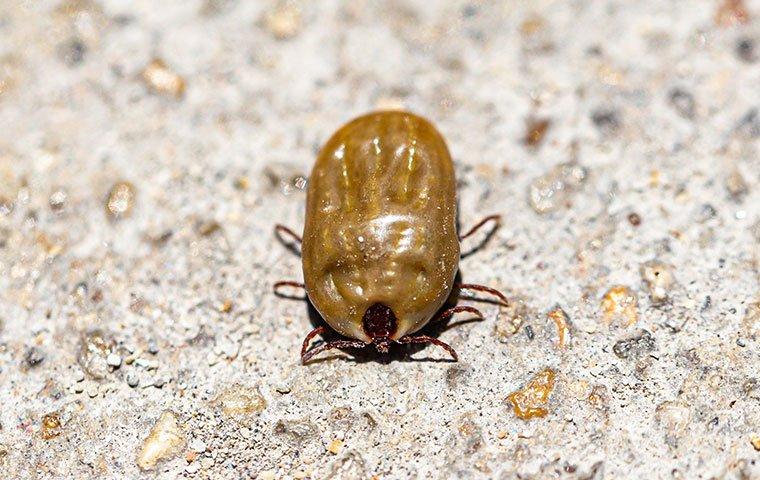 You probably don't think you can wind up with a flea or tick problem if you don't have pets in your home or don't deal with animals in your business, but this isn't the case. If you have wildlife problems, these animals can introduce breeding populations of fleas and ticks onto your property. Since we have lots of small wildlife animals here in Alabama, fleas and ticks are pests everyone has to worry about.
The good news is that we've got you covered here at Prewett Pest Control. Our comprehensive flea and tick protection services can ensure your residential and commercial properties are safe from these disease-spreading, stubborn pests. So don't wait until you're overrun with these parasites. Give us a call or visit our contact page to schedule your inspection today!
Commercial Pest Control In Magnolia Springs
If homeowners have a hard time protecting their residential properties, business owners can have twice as much difficulty protecting their commercial spaces. There's much less control over a commercial property than there is over a residential one. You have employees, clients, vendors, and all kinds of people coming in and out who might not necessarily follow pest control best practices.
The consequences of failing to keep pests out of your business are also much higher than they are for residential properties. Of course, the health and safety of your family is threatened when pests invade your home. But the health and safety of the community at large, not to mention your bottom line, is also at stake when pests invade your commercial space.
All these reasons are why you should contact the best commercial pest control services in Magnolia Springs to protect your business from unsanitary and dangerous pests. Here at Prewett Pest Control, we conduct as thorough an inspection and treatment of your commercial property as we do your home. We can protect you from all the most common pests that invade Alabama businesses, preserving your bottom line and helping you avoid fines, bad reviews, property damage, and potentially worse.