Modern, Convenient & Effective Pest Control In Waverly, AL
Depending on how you like to spend your free time, you might be hanging out in the yard of your Waverly home more than you do in your living room. However, if you've got pest and rodent issues on your property, you probably won't find either environment very enjoyable. From residential properties to commercial buildings, pests are a serious issue in Waverly, AL and it takes more than a few DIY techniques to avoid the difficulties of an infestation.
Home Pest Control In Waverly, AL
If you're walking around oblivious to what you could be doing on your Waverly property to attract pests, then you've got damage and health hazards waiting in the wings. Pests and rodents will strike when you least expect it, creating a variety of problems that you won't have time to deal with on top of your already busy schedule.
While most people think professional pest control isn't worth the expense, they don't factor in all of the expenses that can come about when you're not properly protected. For instance, many home-invading pests and rodents can do hundreds to thousands of dollars' worth of damage both in your home and to your home. Plus (even more concerningly), many of these same pests that commonly invade Waverly homes carry harmful bacteria. It might be medical bills or it might be home-repair bills, but, either way, pest infestations will cost you.
That's why you should call the pros at Prewett Pest Control. With quarterly home pest control treatments based on your schedule and a variety of prevention solutions that you can customize based on your pest issues, our pest technicians can guarantee your satisfaction. Plus, if you do run into a pest issue, they'll come out and deal with it between visits, saving you all that money on DIY prevention and eradication methods.
Simple Pricing
A Plan Designed For Any Pest Situation
All Prewett Protection Plans Come With:
Exterior Treatment | 100% Satisfaction Guaranteed | 24/7 Customer Service
Guide To Minimizing Mosquitoes In Waverly, AL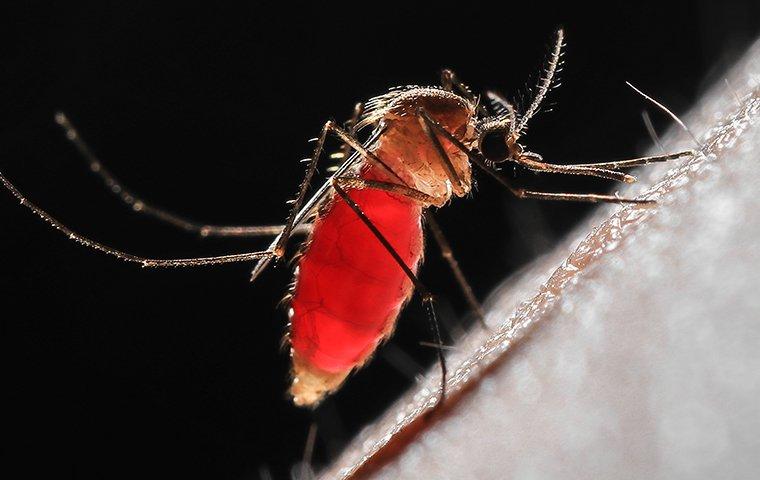 Mosquitoes are one of the biggest scourges to our outdoor fun here in the South, but many people don't understand just how dangerous they can be. While they're a huge nuisance to our outdoor adventures and enjoyable down-time in the yard and on the patio, they also can make you very, very sick. As a mosquito feeds on your blood, it will transfer diseases from any other human or animal it's previously fed on (like West Nile virus, eastern equine encephalitis, and dengue fever most commonly).
To keep these dangerous pests off of your property, you'll want to limit the standing water in your yard. Mosquitoes can breed in just under a half-inch of standing water, so anything from a birdbath, pond, or a wheelbarrow after a rainstorm can collect mosquito larvae quickly.
Once they breed, it is very hard to break the cycle by simply dumping the water out. If you've incurred a mosquito infestation, any standing water needs to be treated with professional solutions in order to eradicate the mosquitoes for good.
There is some good news, though. Prewett Pest Control has been eliminating mosquitoes in Waverly yards for years, and our pest experts know exactly what to look for to eradicate every breeding site. Our treatment solutions will not only get rid of eggs and larvae, but they'll also ensure your children and pets are safe while playing in the backyard.
How Much Damage Can Termites Cause In Waverly, AL?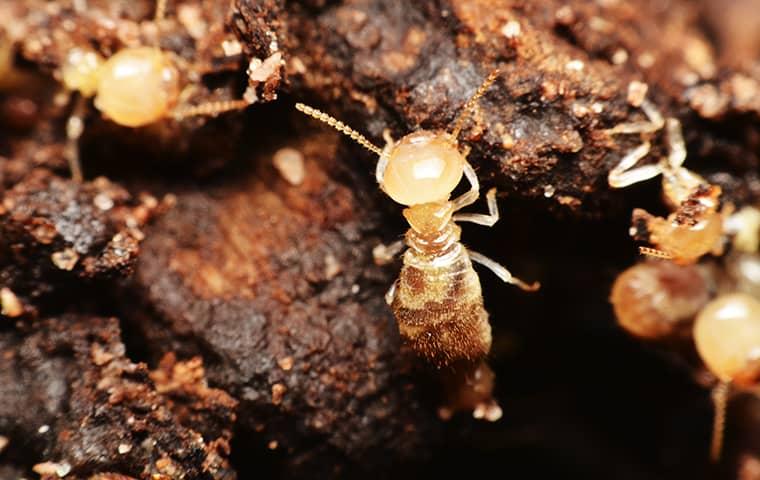 To answer the question briefly: a lot. Termites typically cause thousands of dollars' worth of damage to a home…if homeowners don't spot the infestation early. The average cost of a termite infestation that lasts longer than a year is around $3,000, and millions of homeowners in America fall victim to this costly oversight. In the entire United States, it's estimated that over $5 billion' worth of damage is done each year at the hands (or, rather, jaws) of termites.
As termites begin eating the wood in your home, there are a few signs you may be able to notice that could save you a ton of money. The most common signs of termite damage include:
Winged termites swarming

Clicking noises in the walls

Frass (sawdust/termite droppings) building up along the baseboards

Tightening of doors and windows
Now, if you do notice these signs, the Internet will tell you a few different ways to get rid of termites, but that's a very risky gamble. These inconsistent remedies often wind up costing homeowners more, fooling them into thinking the termites are gone while these pests continue to damage other areas of the home. If you want a guaranteed termite eradication method, it's time to call the professionals. Call Prewett Pest Control today as they can provide you with the Waverly, AL termite control services you need.
Commercial Pest Control In Waverly, AL
If you really want to think about things in terms of dollars and cents, then you'll want to consider the ramifications of a pest infestation at work as well. As a business owner or manager, pest infestations can be one of the most expensive things that can occur within your facility.
The risks of pests infiltrating a commercial setting are three-fold. First off, pests can absolutely ruin your reputation in the community. No matter what sort of establishment you're running, you can lose a lot of business if you go viral on the Internet due to a customer's posting a pest issue in your place. Plus, any sort of pest sighting during a health-inspection can cause a failing grade, and any sort of distraction with pests and rodents can drastically take away from employee safety, comfort, and productivity. Fortunately for you, Prewett Pest Control is in the business of protecting your business by providing commercial pest control services, so give us a call at the first sign of any issue.