Modern, Convenient & Effective Pest Control In Valley, AL
Incorporated in 1980, the city of Valley, Alabama, is a growing community located on the banks of the Chattahoochee River. We are a true gem within East Central Alabama, and we have a lot to be proud of. However, there is a local threat waiting to ruin that sense of pride: pest activity. Pest infestation is a year-round problem here in Valley, and that means local home and business owners are in danger. If you want to effectively protect your property from the nightmare of pest infestation, look no further than Prewett Pest Control.
We are your local source for comprehensive pest coverage. We offer modern, convenient, and effective pest solutions to properties across Chambers County and surrounding areas throughout Eastern Alabama. Our service covers a wide range of properties from a long list of common East Alabama pests including ants, centipedes, crickets, earwigs, mice, rats, millipedes, pillbugs, roaches, scorpions, silverfish, spiders, and many others. Our plans start as low as $30 per month, and our customized services are always tailor-made to fit your specific needs. Chat with one of our representatives online about our residential and commercial pest services.
Residential Pest Control In Valley, AL
Your Valley, Alabama, home is filled with pest attractants. With ample sources of food, water, and shelter throughout your property, it's no wonder why pests are eager to get in. This exposes you and your loved ones to infestation, and the best way to protect yourself is with help from the pest professionals.
Our Prewett Protection Plan offers you:
Year-round pest protection

Coverage from over 30 pests

Comprehensive initial inspection

Interior treatment as needed

Exterior perimeter treatment

100% satisfaction guarantee

Text appointment reminders

Online customer portal

24/7 customer service
Whatever your pest problem, we'll find the solutions. At Prewett Pest Control our residential pest control solutions offer you the full protection that you and your family deserve. Call us to speak to one of our experts about your pest control needs, or simply buy your pest control online. We work hard to provide our valued customers with the absolute best, so let's get started.
Simple Pricing
A Plan Designed For Any Pest Situation
All Prewett Protection Plans Come With:
Exterior Treatment | 100% Satisfaction Guaranteed | 24/7 Customer Service
Common Indications Of Rodent Activity In Valley, AL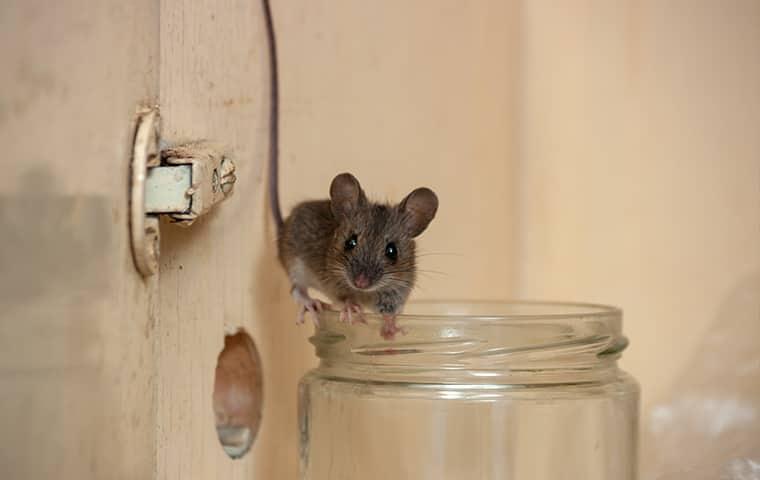 No one likes the idea of little, hairy rodents scurrying through the house; or even worse - big, hairy rodents. These intruders contaminate your space and threaten your health and safety in many ways. That's why detecting rodent activity as soon as possible is so important. Here are some common indications of rodent infestation:
Droppings around active areas.

Gnawed holes and marks on wood and along walls.

Holes chewed through floors and walls.

Indication of chewing on food packaging.

Nesting materials like shredding paper, fabric, dried plant matter.

Scampering and scratching noises from inside walls and along the floors.

Strong unpleasant urine odor.

Unusually skittish pet behavior.
The safest and most effective method or rodent prevention is to call in the team Prewett Pest Control. Our team will perform a thorough inspection and treat all problem areas to make sure all rodent activity is completely eliminated. We also return throughout the year to maintain your rodent-free property in the future. Contact us today to learn more.
The Dangers Of Termite Damage In Valley, AL
Although they're small, termites are capable of major, extensive damage. They are wood-eating pests that feed on and tunnel through the structural timbers of your property. This can weaken the construction and threaten the safety of everyone inside the property. Not only is termite damage dangerous, but it's also very expensive.
The NPMA (National Property Management Association) estimates that United States property owners spend around five billion dollars every year on termite damage repair and prevention costs. Not only that but generally most homeowner's insurance plans don't provide coverage for termite damage. That certainly increases the costs even more.
If you want to avoid such costs, your best bet is calling in the pest control professionals. Reach out to the team at Prewett Pest Control today to hear more about our termite control and prevention services in Valley, AL. We look forward to helping you!
Commercial Pest Control In Valley, AL
If you want to protect your Valley business from the negative consequences of pest infestation, there's really only one way to go: professional pest protection. Here at Prewett Pest Control, we provide complete commercial pest control solutions for Valley, AL that local business owners can rely on all year long. Our technology-driven pest solutions provide you with unsurpassed customer service and digital communication that offers convenience and consistency.
Our team of qualified pest technicians thoroughly treat your facility from the inside out, paying special attention to problem areas and pest hot spots. We offer a long list of services, including de-webbing, treatment of cracks and crevices, hotspot baiting, thorough dusting behind voids, appliances, and plumbing, removal of nests, and foundation spot treatment. Reach out to us today to speak to one of our experts about your commercial pest control needs. All of our pest services are guaranteed, and our 24/7 customer service means we're here for you around the clock.