Professional Pest Control For Tuskegee, AL Properties
It goes without saying that Tuskegee, Alabama is one of the most well-known and well-respected communities in eastern Alabama. Established long ago in 1843, American President Andrew Jackson built the town as a bastion of southern pride and infrastructure. Today, Tuskegee's city motto is "Thou Pride of the Swift Growing South," which many residents wholeheartedly believe in. Tuskegee is currently the largest city in Macon County, home to almost 10,000 different home and business owners. The town is well known for its University, Airman's institute, and other historical sites.
Among all the fascinating monuments of history present in this town, Prewett Pest Control is proud to be a leading provider of pest services for hundreds of local clients. Our modern, effective, and convenient services make it easier than ever to protect your home from invasion. Simply set up a recurring pest service with one of our trained professionals, and enjoy the peace and tranquility that comes with professionally vetted pest control.
Call, click, or visit our primary website today to learn more about the pest control options that could be right for you.
Home Pest Control In Tuskegee, AL
Homeowners in the Tuskegee area are all too familiar with the presence of dangerous pest activity in or around their homes. Under the constant threat of invasion, it is unwise for homeowners to navigate the pitfalls and obstacles of pest management alone.
That's why Prewett Pest Control offers three individualized plans for homeowners needing any level of pest management or protection. Check out each of our options below to determine the format that is right for you:
1. Prewett Protection Plan covers more than 30 unique types of pests with our 100% satisfaction guarantee.

2. Prewett Protection Plan Plus creates a barrier against pest species and dangerous wood-eating insects, including the dreaded termite.

3. Prewett Protection Plan Premier has some of the best and biggest pest control options in our arsenal, protecting homeowners against 30+ pests, termites, and even mosquitoes. Seasonal abatements keep your property high and dry against blood-sucking insects of all kinds.
Choose the Prewett Protection Plan that makes the most sense for your lifestyle. The dedicated residential pest control crew at Prewett Pest Control is standing by to help at any time. Call our local Tuskegee branch to inquire about a quote.
Simple Pricing
A Plan Designed For Any Pest Situation
All Prewett Protection Plans Come With:
Exterior Treatment | 100% Satisfaction Guaranteed | 24/7 Customer Service
All The Ways Cockroaches Get Into Tuskegee Homes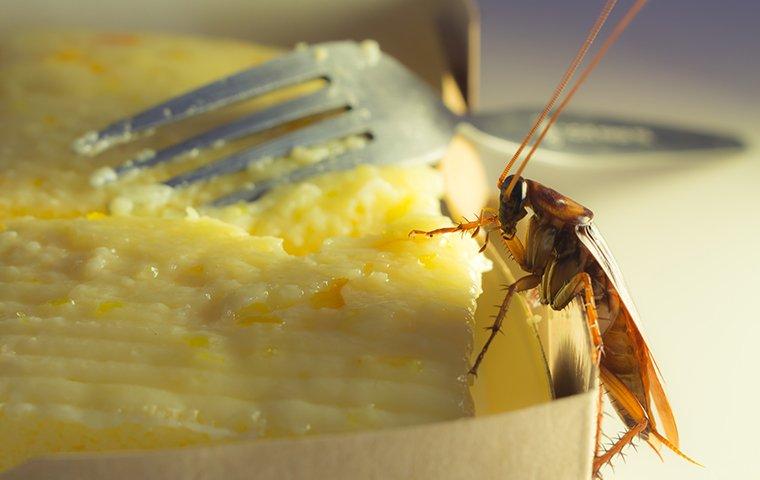 Nobody wants to see cockroaches inside their Tuskegee home. So how did they get inside? Here are a few of the ways that these pests could squirm their way onto your property:
Clamoring through cracks, gaps, and crevices around the foundations of the home.
Hitchhiking inside on open food items inside cooking ingredients.
Breaking into the home via the purchase of secondary appliances.
If you are concerned about the possibility of cockroach invasions in your home, reach out to the pest experts who care. Prewett Pest Control is standing by to take your call at any time. Call now for a complimentary cockroach inspection.
How To Spot Termite Damage On Your Tuskegee Property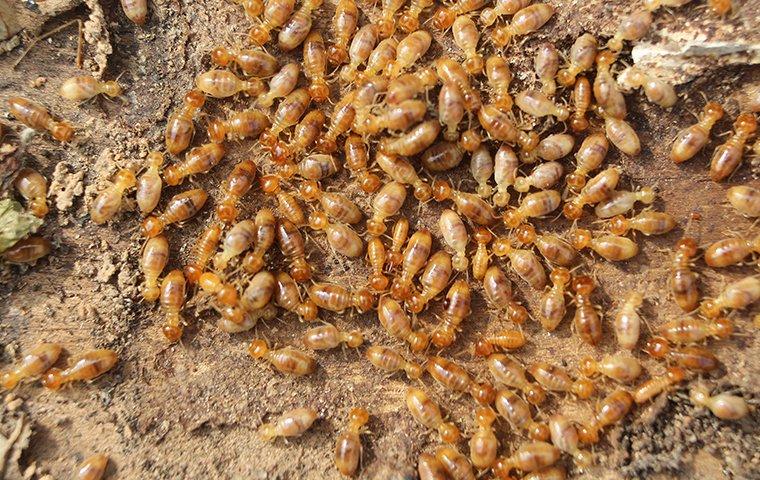 Could the damage around your Tuskegee property be from termites, or something else? Here are some ways to spot termite damage around your home, business, or commercial property:
Frass piles near baseboards
Mud tunnels running up walls, floors, and even ceilings
Clicking, tapping, or gnawing noises coming from the walls
The prevention of serious termite infestations begins with one person: you! Start investing in serious termite control efforts that partner with your property by reaching out to the team at Prewett Pest Control. Call now for a free estimate right away or to learn more about getting started with termite control in Tuskegee.
Commercial Pest Control In Tuskegee, AL
Your commercial business is far too busy to slow down. You have dozens of tasks to complete in a day, and hundreds of invoices, transactions, and deliveries to make. That's why discovering a pest infestation in your property could bring everything to a screeching halt. It isn't just imperative to have ongoing pest control for your property; it could mean the difference between success and failure.
At Prewett Pest Control, we understand the stressors of maintaining a successful, pest-free business. By leveraging some of the best and brightest minds in the industry, we've come up with a foolproof plan to protect businesses of all kinds:
We begin all services with a thorough inspection covering your commercial property from top to bottom.
We evaluate all potential treatment opportunities and narrow down the roster to discover a choice that fits your lifestyle best.
We return to your property to deliver ongoing follow-up visits for your business. This allows us to authoritatively determine the presence of any follow-up pest activity.
Prewett Pest Control's Tuskegee, AL commercial pest management plans promise to secure your property within a matter of weeks. Create a customized blueprint for your home by contacting our Tuskegee branch as soon as possible.