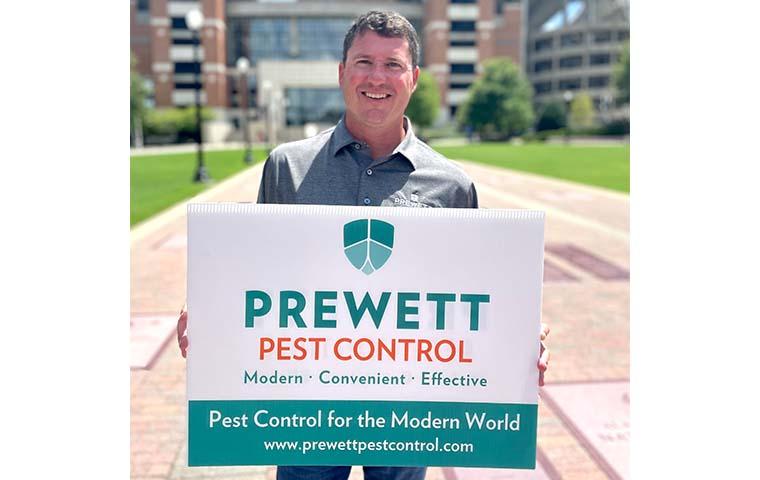 Professional Pest Control For Tuscaloosa, AL Properties
When you have pest problems on your Tuscaloosa property, they could range from destructive all the way to dangerous. No matter what kind of pests are plaguing your property, trying to take care of them on your own will make matters worse.
Fortunately, in the Tuscaloosa area, you have access to the professionals at Prewett Pest Control. Here's what we provide that puts us on the cutting edge of pest control in the Southeast:
Convenient scheduling
Free inspections
High-quality customer experience
Modern solutions
Give us a call today to schedule your free inspection with one of our residential or commercial pest control experts.
Home Pest Control In Tuscaloosa, AL
If you have pest problems in your Tuscaloosa home, trying to manage an infestation yourself can put your family and your home at risk. Local pests like termites, rodents, roaches, and more, can do serious damage to your property over time. They can also pose a serious health threat to your family. That's why partnering with the professionals at Prewett Pest Control is the best way to protect what matters most to you.
By creating a customer experience that's second to none, we provide modern pest control solutions by the skilled hands of our experienced pest control technicians. We also offer convenient online scheduling to give you a comprehensive package of home pest control services that are more effective than anything you are used to in the industry. Give us a call today to schedule your completely free inspection.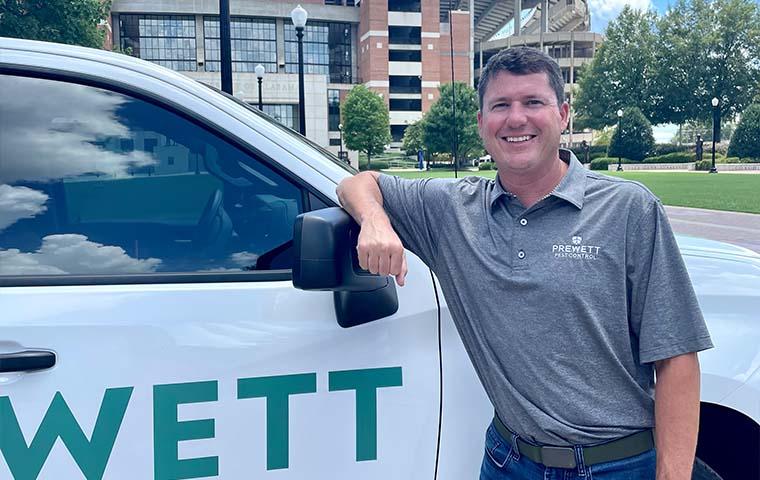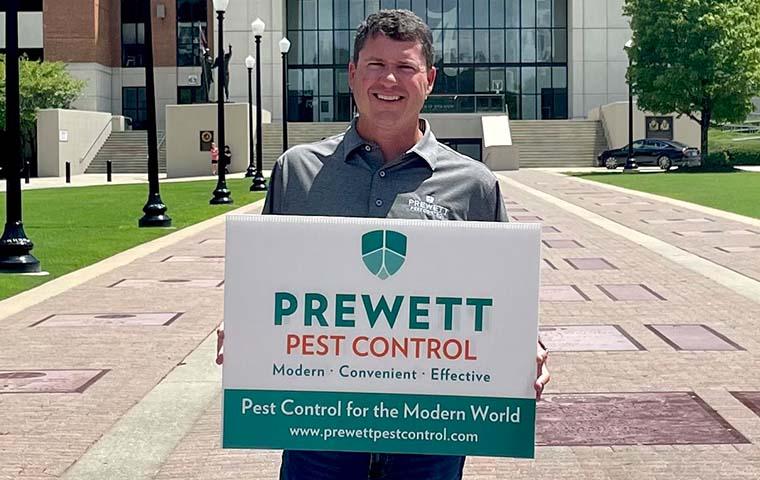 Simple Pricing
A Plan Designed For Any Pest Situation
All Prewett Protection Plans Come With:
Exterior Treatment | 100% Satisfaction Guaranteed | 24/7 Customer Service
When It's Time To Call The Pros In Tuscaloosa For Termite Control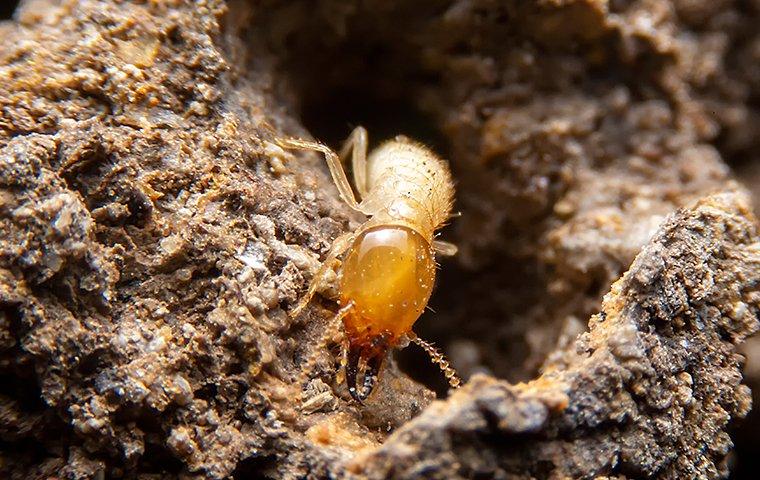 When you own a home in the Tuscaloosa area, termite problems can cost you thousands of dollars if you allow them to linger on your property for too long. For example, termite infestations that last longer than 18 months will typically result in more than $3,000 worth of damage on average. Unfortunately, it can be challenging to notice the signs of a termite problem on your own. That's why termites can work undetected for such a long time, chewing on the foundation of your home 24 hours a day, seven days a week.
Be on a lookout for the following signs of termite activity around your Tuscaloosa property:
Mud tubes along the foundation walls
Visible damage to exposed wood
Shed wings of termite swarmers
Tightening around doors and windows
If you do notice these signs, it's time to get professional help. Trying to treat termites with store-bought sprays will typically leave a majority of the infestation alive and well in other areas of the property. Give us a call today to schedule a free inspection with one of our termite control experts and get out in front of termite problems before they get expensive.
All The Ways You Can Pick Up Bed Bugs Around Tuscaloosa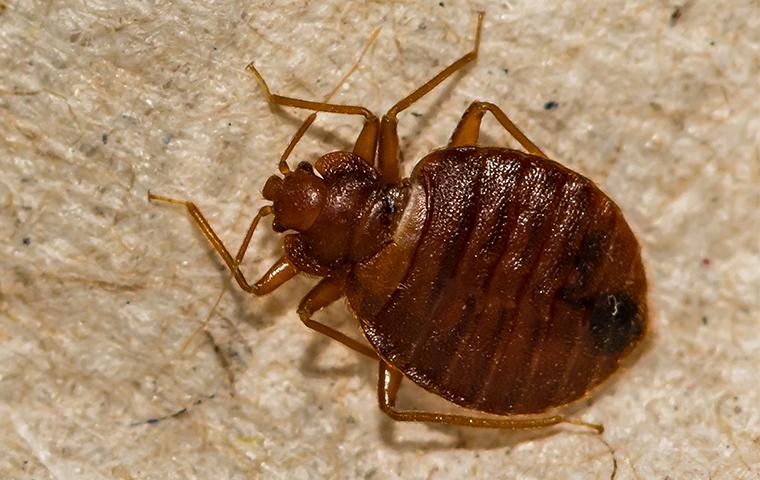 Bed bugs can be some of the most frustrating pests in the Tuscaloosa area. Many people think that bed bugs only occur in dirty homes, but you can actually get bed bugs from various sources around town. Typically, bed bugs will hitchhike a ride into your home on the back of luggage after a trip. If you sat your bag down in a travel hub like an airport terminal or bus station, bed bugs could migrate from bag to bag. It's important to check your luggage before bringing it into your home, along with that of your guests.
You should also be vigilant about checking any used furniture you buy before bringing it into your home. This can include couches, mattresses, kitchen appliances, and even any sort of clothing or boxes. The signs of a bed bug problem include:
Red, itchy bite marks on your skin in a straight line
Rust-colored rings on the furniture from bed bug excrement
Musty odors on the furniture
You are likely to see these signs before you see the pests themselves. They will remain burrowed under the cushions of your furniture until they come out at night to feed on your blood. That's why vacuuming your furniture or spraying your furniture with store-bought solutions will only eradicate a small portion of the infestation. Instead of dealing with bed bugs for months on end, get the pest control solutions to eradicate them. Give us a call today to schedule a free inspection with one of our residential pest control experts.
Commercial Pest Control In Tuscaloosa, AL
Owning a business in the Tuscaloosa area forces you to protect your reputation, and protecting your reputation starts with effective pest control. Along with exposing your business to negative publicity, pest problems will threaten your inventory, customers, and employees. Pest problems can also lead to failed health inspections and even the closing of your business.
You have enough on your plate without having to deal with pest problems or inconvenient professional services. That's why we provide the most convenient customer experience in the industry. From online scheduling to modern, effective pest control solutions that work for months without needing to schedule another appointment, we make sure you can get back to focusing on your business. Give us a call today to schedule your free inspection with one of our commercial pest control experts.