Professional Pest Control For Northport, AL Properties
Located on the winding Black Warrior River is the large city of Northport, Alabama. Northport is an exceptional place to live, offering something for everyone, including many wonderful neighborhoods to call home and plenty of outdoor spaces and activities to enjoy. Unfortunately, our beautiful outdoor spaces offer a place not only for people to enjoy but provide a home for insects, rodents, and other pests.
At Prewett Pest Control, we are a local pest control company that understands the unique pest control needs of home and business owners in Northport. As our city has grown and developed to our benefit, pests have adapted to living with people, creating a need for consistent and effective pest control.
Prewett Pest Control is committed to our customers and providing them with pest control solutions they can trust. If you need help eliminating and controlling pests on your Alabama property, reach out to Prewett Pest Control. Our professionals are happy to provide you with information about our modern, effective, and convenient residential or commercial pest control offerings.
Home Pest Control In Northport, AL
Nobody wants to come home after a long hard day and come across a line of ants in their kitchen, notice spiders webs in the windows, or find mice have invaded their pantry. Pests are not welcome in our homes not only because they are annoying to deal with, but they also have the potential of spreading diseases, parasites, and bacteria, in addition to causing damage to our property. While our homes may provide pests their basic needs, their presence does not benefit us in any way! Pests are a year-round threat in Northport, and the best way to defend your family and property against them is with the help of a year-round pest control plan.
Our four plans are designed to meet the needs of any of our customers and include:
1. Prewett Protection Plan

2. Prewett Protection Plan Plus

3. Prewett Protection Plan Premier

4. Mosquito & Tick Protection Plan
At Prewett Pest Control, we will work closely with you to choose a plan to meet your individual needs; reach out today to learn which plan is right for you!
Simple Pricing
A Plan Designed For Any Pest Situation
All Prewett Protection Plans Come With:
Exterior Treatment | 100% Satisfaction Guaranteed | 24/7 Customer Service
Why Termites Are A Year-Round Concern For Northport Residents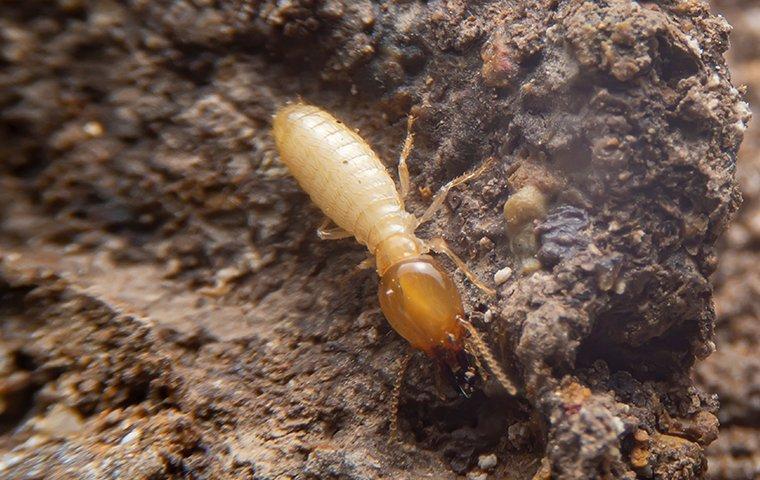 Alabama provides the perfect climate for termites to thrive; our warm weather enables these pests to be active year-round traveling through the soil back and forth from their nest to food source. Unfortunately for us, termites often discover a suitable food source in the structural wood found behind the walls or under the floors of our homes. Termites don't sleep. They work day and night, and once they discover food, they will keep returning until it is gone.

Termites in our area have high moisture needs. Poor ventilation, dripping pipes, or leaking faucets cause structural wood to become damaged in our homes and provide termites with a reliable food source. Once termites discover food, they will travel from their nest into your home each day, causing more and more damage week after week, month after month, or year after year. Termites are responsible for generating more than five billion dollars in damages across the country each year!

To begin protecting your Northport property from termites and protecting it from the extensive and costly damage termites will cause, partner with Prewett Pest Control. We offer termite protection services that you can count on to keep termites out of your home throughout the entire year. Don't wait until termites have become a problem to act; take action today and contact us today to learn more about our termite control services.
Help! I Have Spiders In My Northport Basement!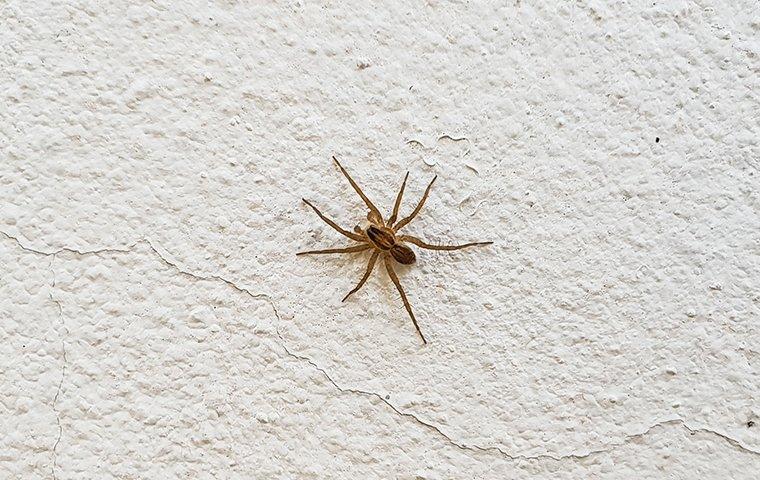 The basement is commonly portrayed in movies and TV shows as dark, creepy, and filled with spiders; this is because basements are often dark and damp and provide the perfect place for shy, reclusive spiders to gather!

If you suddenly see large numbers of spiders in your Northport basement, you should reach out for help. Spiders themselves typically aren't harmful, but their presence is often an indicator of an underlying pest problem in your home that needs addressing. Spiders only live in places where they have easy access to their insect prey. Things like dense vegetation, standing water, open trash containers, and outdoor lights attract insects and then predatory spiders to the outside of your home. As the insects and spiders move across your home's exterior, both will move inside through spaces they discover.

Implement a year-round pest control service to rid your property of spiders and the insects they feed on. Prewett Pest Control's professionals dedicate themselves to helping people maintain homes free of unwanted pests like spiders. Regular pest control visits are the best way to get rid of spiders and the insects they are hunting and prevent their return. To learn more about ridding your basement of spiders, reach out to our professionals today!
Commercial Pest Control In Northport, AL
In addition to providing exceptional services, a business owner's top priority is keeping their commercial property free of pests. Nothing can ruin your business's reputation as quickly as a problem with pests. The best way to protect your Northport business against pests is to partner with a local professional that provides comprehensive pest control solutions. Implementing a year-round pest control plan is key to eliminating current pest problems and keeping pests out of your commercial facility in the future. Prewett Pest Control is dedicated to our commercial business owners and providing comprehensive pest control services that are technology-driven. Count on us to meet your pest control needs; reach out to us today to learn more about our commercial pest control options!