Pest Control In Lillian, AL
Lillian is a small, unincorporated community in western Alabama. Due to its placement alongside Western ROute 98, more people are moving and setting up shop, as the traffic passing through promises a bustling economy. Unfortunately, as more people move in, Baldwin County pest control needs are rising, and pests threaten both homes and businesses. Read on to learn how Prewett Pest Control can help your Lillian property be pest-free today!
Residential Pest Control In Lillian
When you find pests in your home, it can be a frustrating, overwhelming, and even embarrassing experience. At Prewett Pest Control, we pride ourselves on providing prompt, compassionate residential pest control services to all Lillian residents. Our expert technicians complete the following for every home they treat:
Conduct a thorough inspection of your home's interior, exterior, and crawl spaces.
Treat your home based on the information gathered in the assessment.
Perform follow-up visits to ensure your satisfaction.
Our residential pest control plans are vast, and we understand that everyone has specific needs. We offer specialized treatments based on the particular pest infestation you are dealing with as well as general pest control plans. Regardless of which option you go with, our programs have a 100% satisfaction guarantee. If you are fed up with pests invading your home, call us today!
Simple Pricing
A Plan Designed For Any Pest Situation
All Prewett Protection Plans Come With:
Exterior Treatment | 100% Satisfaction Guaranteed | 24/7 Customer Service
What Lillian Property Owners Need To Know About Termites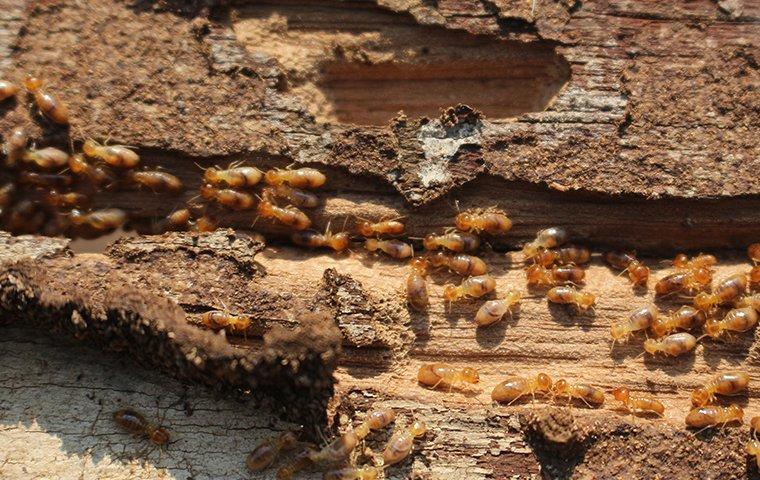 Termites are very sneaky pests. They are silent and wreak havoc where many of us won't see them. As a result, noticing the signs of termites can be very difficult. Below are some things to look out for:
Stuck windows and doors: If your doors and windows are suddenly hard to open, this could be one of the first signs of termites that you notice.
Creaky floors: Most of our wooden floors creak, but if you notice that they are excessively squeaky, this is also a sign that termites have been at work.
Droppings: Termite droppings resemble pepper kernels. Wherever you find these, you will also notice pinpoint holes in the drywall that termites create to kick their droppings out of their tunnels.
At Prewett Pest Control and Termite, we specialize in identifying termites before the problem becomes severe. Contact us today for termite protection.
What Lillian Residents Ought To Know About Effective Spider Control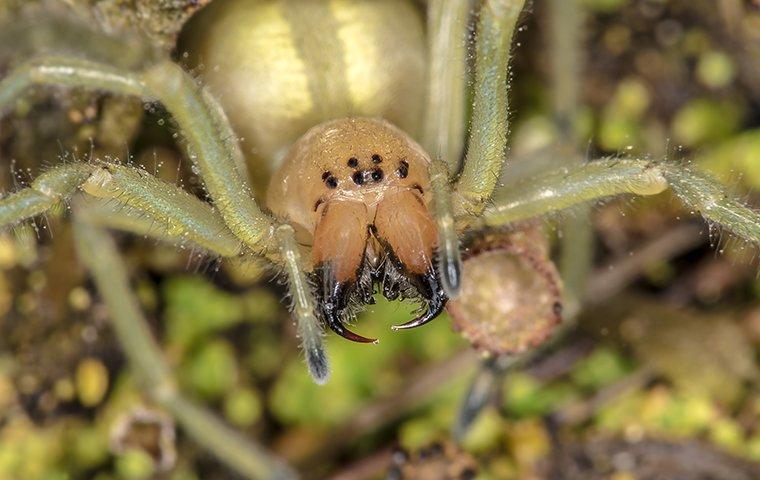 Spiders are, unfortunately, a common pest that Lillian residents must deal with. Fortunately, no matter if it's a common house spider or a dangerous type, the following prevention tips will work for them all:
Seal up holes: Go around your house and seal up any holes you find. No matter how small it is, cover it up because this is how spiders get inside.
Organize clutter: Most spiders are looking for a safe place to hide, so your attics and garages are especially appealing. Reduce this appeal by organizing your boxes and stuff to make it difficult for a spider to set up shop.
Treat other insect infestations: If spiders are invading your home, it's likely you are already dealing with a different type of insect infestation. Because spiders are looking for easy meals, a home filled with other insects is an excellent place for them.
Vacuum regularly: Don't forget to vacuum in the corners, and even lift the wand onto the ceiling and above bookshelves to take out webs and possible spiders.
Remove vegetation in your yard: If you have vegetation in your yard that is close to your home or pressed up against it, consider removing these plants that bring spiders close to your home.
If you see any arachnids in your home, give Prewett Pest Control a call. Even if it's just a common house spider, our technicians can help you safely remove them from your home and implement prevention strategies to ensure they do not return. Give us a call today!
Commercial Pest Control In Lillian
At Prewett Pest Control and Termite, we recommend that all business owners get ahead of the pest threat by securing commercial pest control services today. As more people move into the area, it becomes a matter of when you get an infestation, not if. When you partner with us for all your pest control needs, you can expect:
A 100% satisfaction guarantee
Free estimates and inspections
Same-day services
In this day and age of social media, all it takes is one photo of a pest in your establishment for your reputation to become severely damaged. Don't let this happen to your business. No matter what type of industry your business falls under, Prewett Pest Control has the right commercial pest control services for you. Call us today to get ahead of the pests.