Modern, Convenient, & Effective Pest Control In Lanett, AL
Known as the "Gateway to Alabama", the town of Lanett is a thriving community on the Alabama-Georgia state line. Located right on the shores of the Chattahoochee River, we have all the adventure we need right in our backyard. One adventure that we certainly don't want to experience is that of pest infestation. Unfortunately, Lanett properties are susceptible to infestation, and that can cause a lot of serious consequences. If you're looking for complete pest coverage for your home or business, you've come to the right place.
Welcome to Prewett Pest Control, eastern Alabama's go-to source for quality pest control solutions. Our effective services offer comprehensive pest coverage that you can rely on. We protect both residential and commercial properties from the dangers of infestation, and we will work with you to come up with the best approach for your property. Get in touch with us today to get started!
Residential Pest Control In Lanett, AL
Protecting your house and your loved ones from harm is every homeowner's number one priority. Pest activity poses a real threat to your property and your family, which is why we highly recommend professional pest control services. The team at Prewett Pest Control is proud to offer comprehensive residential pest control plans in Lanett to protect local homeowners.
Our Prewett Protection Plan provides you with year-round coverage from over 30 common household pests. We guard your home from many unwanted intruders, such as ants, centipedes, crickets, earwigs, mice, rats, millipedes, pill bugs, roaches, scorpions, silverfish, spiders, and many others. Request your free quote today. We also offer a buy pest control online option to save you the hassle!
Simple Pricing
A Plan Designed For Any Pest Situation
All Prewett Protection Plans Come With:
Exterior Treatment | 100% Satisfaction Guaranteed | 24/7 Customer Service
How To Avoid Ant Infestation In Lanett, AL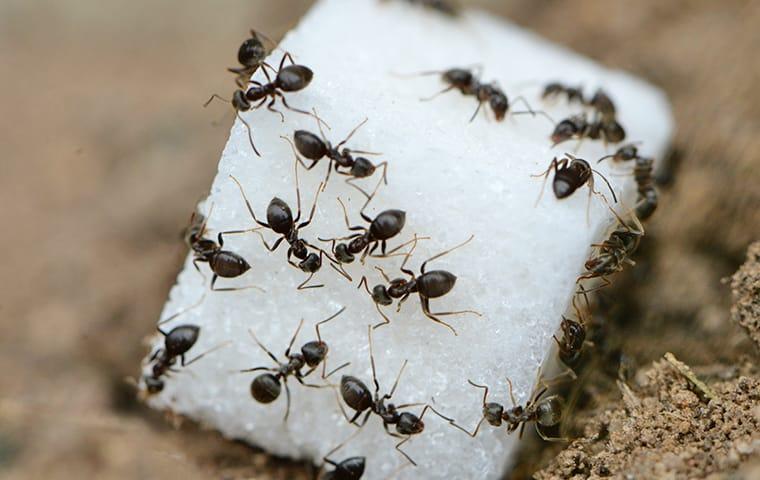 Ants are tiny little pests that are more dangerous than many of us think. They threaten the construction of your home or business, cause moisture problems, spread disease, and some of them even sting. If you want to be proactive against the ants in Lanett, AL, there are some preventative measures you can take to help you minimize your exposure to ant activity:
Maintain a high level of cleanliness and practice proper sanitation; promptly clean up spills and crumbs, and wipe down counters, sticky jars, or residue; keep all food in tightly sealed containers, and don't leave out pet food or any other food sources.

Eliminate any standing water and any sources of excess moisture; repair leaky pipes, faulty facets, and malfunctioning drains; use a dehumidifier in damper areas of the house like basements, crawl spaces, and attics; maintain functional downspouts and gutters to keep water flowing away from the foundation.

Eliminate access points by sealing all cracks and crevices around the outside perimeter; keep branches, trees, and bushes well-trimmed and directed away from the structure; be sure to take out the garbage regularly and keep it in a trash can with a well-fitting lid outside.
The best way to prevent any infestation on your Lanett property is with continual visits from the pest professionals. The team at Prewett Pest Control offers complete ant control and prevention services that our valued customers can rely on all year long. Reach out to us today for a detailed quote and we'll schedule your inspection as soon as possible.
Are Termites A Threat To Lanett, AL Property Owners?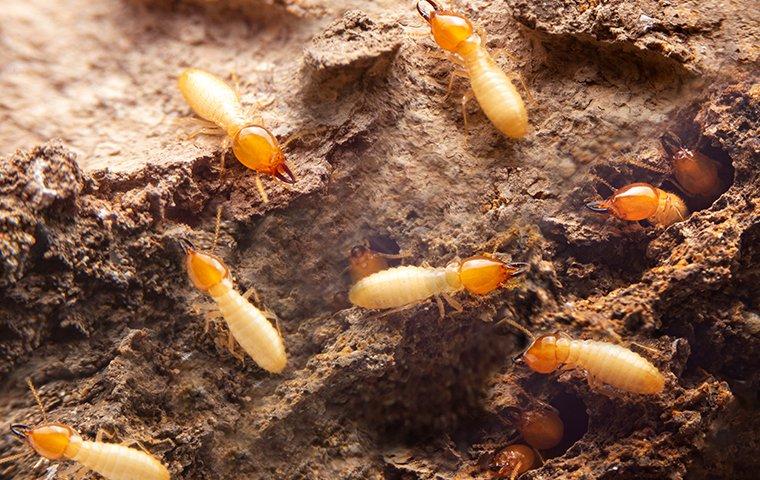 If you think termites look harmless, think again. These wood-eating pests are extremely destructive. They feed on the structural timbers of your home or business, weakening the construction until it's completely eroded and unsafe to be in. Not only does termite damage threaten your safety, but it threatens your finances as well.
Termite damage repair and prevention costs are very expensive. The NPMA (National Property Management Association) estimates that United States homeowners and business owners spend around five billion dollars every year on termite damage-related costs. To top it all off, most homeowner's insurance plans don't cover termite damage, leaving your wallet to do all the heavy lifting by itself.
The best protection you have from termite damage is professional pest control. Here at Prewett Pest Control, we are proud to provide quality termite control and prevention services. Our goal is to protect your property all year long, keeping these wood-eating pests away from your home or business. Reach out to us today to discuss your termite control needs.
Commercial Pest Control In Lanett, AL
Your Lanett business deserves the utmost care, especially if you want to maintain a good reputation around town. Protecting your good name means guarding your facility against danger, and that includes the nightmare of pest infestation. The best way to protect your business from pests is with help from the experts. Prewett Pest Control provides complete commercial pest control solutions for eastern Alabama business owners.
We offer a wide range of interior and exterior services, some of which include de-webbing, treatment of cracks and crevices, hotspot baiting, thorough dusting behind voids, appliances, and plumbing, removal of nests, and foundation spot treatment. Our goal is to bring you convenience, effectiveness, and efficiency. We also offer text appointment reminders and an online customer portal to give you the most convenient and thorough communication possible. Call us today to get started!