Trusted Pest Control In Elberta, AL
The small town of Elberta is known as a friendly place where families live and grow their roots. With community centers, good schools, local farm co-ops, and tree-lined streets, it's no wonder why so many people look to call Elberta their home. But with yearly conditions that lean toward humid and warm, there are a number of pest problems that locals face.
As a locally-owned business, we at Prewett Pest Control & Termite are determined to provide our neighbors with reliable and effective pest control solutions. When you partner with us, you'll benefit from our three key principles: modern service, convenience, and effective service. This triad ensures that our customers benefit from a sense of ease and security. It also means that we make our process streamlined and as simple as possible so that you never have to tackle pests alone again. To learn more about the benefits of trusted Baldwin County pest control, please contact us today.
Residential Pest Control In Elberta
At Prewett Pest Control & Termite, we provide Elberta homeowners with pest control solutions that are modern, convenient, and effective. By taking the stress out of the process, we're able to guarantee lasting results and your continued protection. The four key plans we provide include:
Prewett Protection Plan. To get started with pest control, our introductory plan covers 30 common household pests. We focus on the exterior of your home and provide interior applications as needed.
Prewett Protection Plan Plus. In addition to all of the coverage that you'll receive with our entry-level plan, you'll receive complete termite protection.
Prewett Protection Plan Premier. Our most comprehensive plan blends together services for common pests, termites, mosquitoes, and ticks.
Mosquito and Tick Plan. For year-round relief from mosquitoes and ticks, we supply homeowners with exterior treatments, free inspections, an online customer portal, and a 100% satisfaction guarantee.
For more information on how residential pest control can benefit your home, contact us today.
Simple Pricing
A Plan Designed For Any Pest Situation
All Prewett Protection Plans Come With:
Exterior Treatment | 100% Satisfaction Guaranteed | 24/7 Customer Service
Hey Elberta, Looking For An Effective Termite Control Method?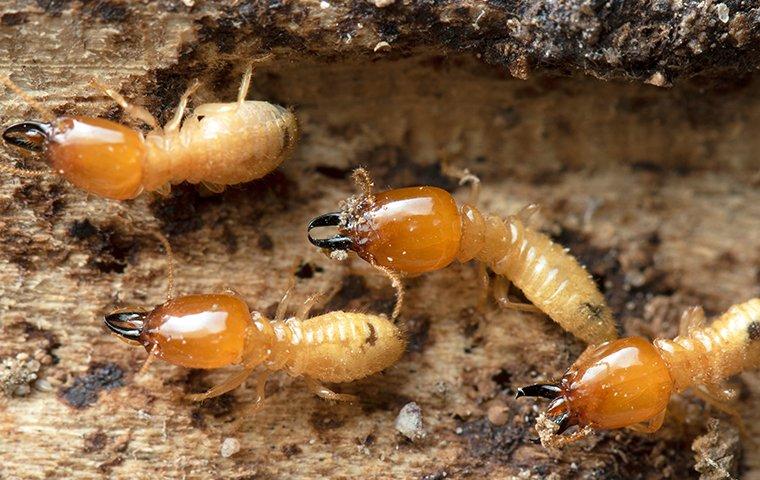 Termites are one of the most costly pests that can inflict their damage on your Elberta property. Each year, they're responsible for approximately five billion dollars in property damage across the U.S. Because termites are attracted to the presence of wood, preventing and getting rid of them can be hard. At Prewett Pest Control & Termite, we make sure that property owners have a secure solution to termites.
We begin by performing an in-depth property inspection in order to determine problem conditions and the extent of any current activity. In order to treat termites, we provide a combination of bait systems and liquid treatments. This will work to eliminate the complete colony and keep them from becoming an issue in the future. We also provide property owners with pre-construction treatments to prevent termites from the inside out as well as Wood-Destroying Insect Reports for homebuyers and sellers. For more information on termite control, contact us today.
What You Can Do To Keep Dangerous Wasps Away From Your Elberta Property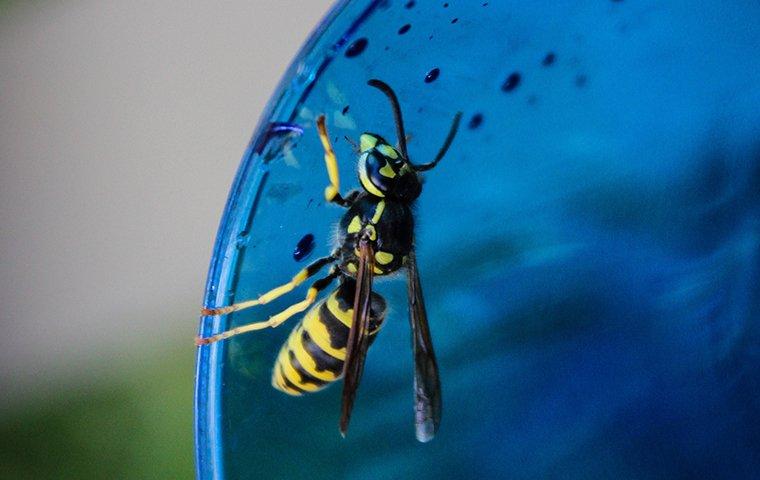 Wasps are some of the most aggressive and threatening pests that you might encounter on your Elberta property. In order to keep these dangerous problems off of your doorstep, try the following tips:
When spending time outside, avoid wearing scented personal hygiene products and bright, patterned clothing.
Remove all rotten fruit from the ground that may have fallen from trees.
During outdoor gatherings, always keep food properly stored and don't allow trash bins to overflow.
Patch up holes in the ground.
Ensure that the wood around your property is in good condition and either painted or treated with stain.
Hang paper lanterns so that wasps confuse them with other nests.
At Prewett Pest Control & Termite, we provide property owners with reliable wasp control in order to keep you out of harm's way. One of the best ways to eradicate these problems is with nest removal, which our trained technicians can safely accomplish. For more information on these services, contact us today.
Commercial Pest Control In Elberta
Just because pests can be an issue for your Elberta business doesn't mean that you need to let them. At Prewett Pest Control & Termite, we are focused on providing businesses with unparalleled pest control services. With an emphasis on modern, effective, and convenient protocols, we're able to take the stress out of pests and simply provide the best service around. By starting with a thorough inspection and conversation about your goals, we're able to understand every aspect of your property and the concerns that you might have. From there, we customize interior and exterior treatments to address the issues that we've found. By supplying follow-up treatments, we're able to keep pests out of your business no matter what the season brings. In addition to the results that we yield, our customers trust us because of our flexible scheduling, emphasis on technology, and unwavering commitment to customer support. For more information on reliable commercial pest control services, contact us today.