Professional Pest Control For Bay Minette, AL Properties
Located just 35 miles northeast of Mobile, the city of Bay Minette, AL has a variety of parks and waterways which give ample opportunities for recreation. It provides the unmatched charm and relaxed pace of your quintessential southern community, and it's truly a great place to put down roots. The bad news is, pests are also eager to put down roots here in Bay Minette. More specifically, in our homes and businesses. If you want to protect your property from pest infestation, look no further than the pros at Prewett Pest Control.
We provide complete pest solutions to homes and businesses throughout Baldwin County and the surrounding areas. Our team is experienced in the complete detection, extermination, and prevention of nuisance and dangerous pest activity. We use modern technologies and digital communications to bring our customers the most positive pest control experience possible. Call today to discuss your residential and commercial pest control needs.
Home Pest Control In Bay Minette, AL
As eastern Alabama's go-to source for quality pest control solutions, we're proud to provide Bay Minette homeowners with quality pest solutions. Our home pest control service plans in Bay Minette provide year-round coverage from over 30 common household pests. Our Prewett Protection Plan offers you:
Year-round pest protection

Comprehensive initial inspection

Interior treatment, as needed

Exterior perimeter treatment

100% satisfaction guarantee

Text appointment reminders

Online customer portal

24/7 customer service
We guard your home from many unwanted intruders, such as ants, centipedes, crickets, earwigs, mice, rats, millipedes, pill bugs, roaches, scorpions, silverfish, spiders, and many others. Get in touch with us to hear more about our home pest control services, and we'll get started.
Simple Pricing
A Plan Designed For Any Pest Situation
All Prewett Protection Plans Come With:
Exterior Treatment | 100% Satisfaction Guaranteed | 24/7 Customer Service
Bay Minette's Guide To Termite Identification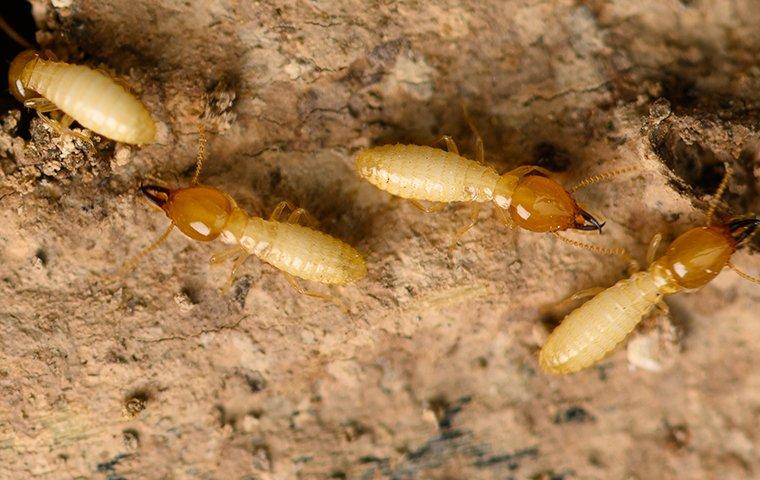 Termites cause massive property damage, so if you own a home or business here in Bay Minette, it's important to be cognizant of your termite control and prevention needs. The sooner you're able to detect signs of termite activity, the sooner you can address the problem. Here are some basic identifiers to help you in your termite detection efforts:
Size: 1/8 – 1 inch long.

Color: Varies from white, to brown, to black (depending on life stage).

Body: Two segments with a straight abdomen, two antennae, six legs.
Now that you know what they look like, what are signs of their presence? If you have any indications of water damage, it's usually telling of a larger termite problem at hand. Damp, damaged, or weakened wood is another indication. Pay attention to squeaky floors, loose tiles, discolored/droopy drywall, and ceilings/walls that buckle. Some windows and doors may be hard to open, and you may even hear small tapping sounds coming from inside the walls.
These signs are indicative of termite activity, and it's important to act fast. Whether you currently suspect termite activity, or you simply want to be proactive moving forward, give us a call today. Prewett Pest Control provides comprehensive termite control and prevention services that guarantee lasting results you can rely on all year long.
Are There Venomous Spiders In Bay Minette, AL?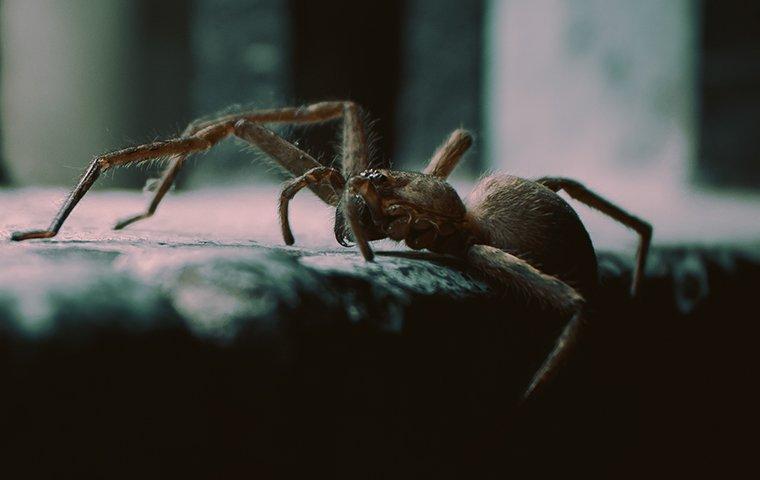 When it comes to spider infestation, the good thing is that most spiders don't pose a real threat to property owners. Though all spiders have venom, most of them aren't dangerous. However, there are some dangerous species to be conscious of in the area. Alabama is home to a few venomous spiders, such as:
Black widows

Northern black widows

Brown recluses

Chilean recluses

Mediterranean recluses
These species have poisonous venom that, when injected into your bloodstream, can have serious effects. The reactions vary from one person to the next, depending on allergies and individual sensitivities. The good thing is, people rarely die from these spider bites.
Still, it's crucial to be proactive in your spider control efforts. Here at Prewett Pest Control, we're proud to offer full-service spider control and prevention solutions that guarantee year-round coverage from infestation. Reach out to us today to discuss your spider control needs, and we'll get started right away.
Commercial Pest Control In Bay Minette, AL
If you're looking for dependable pest protection for your Bay Minette business, Prewett Pest Control has your back. Our commercial pest solutions give local businesses continued protection from infestation. We offer a wide range of interior and exterior services, some of which include de-webbing, treatment of cracks and crevices, hotspot baiting, thorough dusting behind voids, appliances, and plumbing, removal of nests, and foundation spot treatment.
Our technology-driven pest solutions provide you with unsurpassed customer service, and our digital communication options give you the convenience and consistency that you're looking for as a business owner. We work hard to provide an unsurpassed customer experience, including emergency services and a pest-free guarantee. With convenient scheduling and simple pricing options, we make sure the entire process is as seamless as possible. Get in touch with us today to chat with one of our representatives online about your Bay Minette commercial pest control needs.