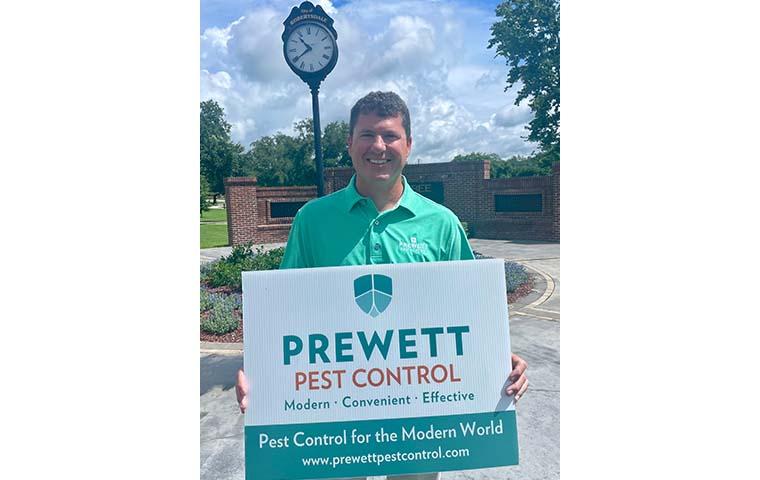 Professional Pest Control For Robertsdale, AL Properties
Situated near the border with Florida and a short half-hour drive from Mobile, the small city of Robertsdale is known for its small-town feel and southern charm. The city is brimming with locally-owned shops, restaurants, and bars, as well as lots of well-maintained parks and a bike path, making it ideal for year-round residents and summer visitors alike. Robertsdale experiences very warm, humid summers that are filled with rainfall, while the rest of the year is relatively moderate with regards to conditions. This means that there are many chances for pests to invade your property while seeking different conditions. At Prewett Pest Control & Termite, we're a locally-owned pest control company, so we know the landscape that we serve like no one else. We seek to bring every customer we service the latest technology, convenience, and effective treatments. For more information on our services and to schedule your free, no-obligation inspection, contact us today.
Home Pest Control In Robertsdale, AL
The unique conditions that surround your Robertsdale property are ones that make the area special, but they also make your home more susceptible to pest invasions throughout the year. Whether your pest problems are big or small, they bring a certain level of stress to your home that we look to avoid at Prewett Pest Control & Termite. It's our mission to provide every homeowner we work with service that is modern, convenient, and effective, no questions asked. In our search to bring you the highest quality services, we provide the following plans that can be tailored to your needs:
Prewett Protection Plan. To get a jump start on protecting your home from pests, this is your plan. It comes standard with year-round protection, 100% satisfaction guarantee, protection from 30+ common area pests, an online customer portal, exterior treatments, and interior treatments as needed.

Prewett Protection Plan Plus. Sometimes you just need a little more protection, and if that's the case, this plan is for you. You'll receive everything that comes in our standard plan with the addition of termite inspections, monitoring, treatments, and a warranty.

Prewett Protection Plan Premier. For the homeowner who wants the highest level of service, this plan not only provides everything that comes standard with our Plus plan but also adds year-round mosquito and tick control.

Mosquito & Tick Protection Plan. With mosquitoes and ticks aplenty from spring to fall, your home needs the extra protection that DIY methods alone won't provide. We protect your property from these pests all year long with exterior treatments and a 100% satisfaction guarantee.
To learn more about our home pest control services and to receive your free, hassle-free inspection, contact us today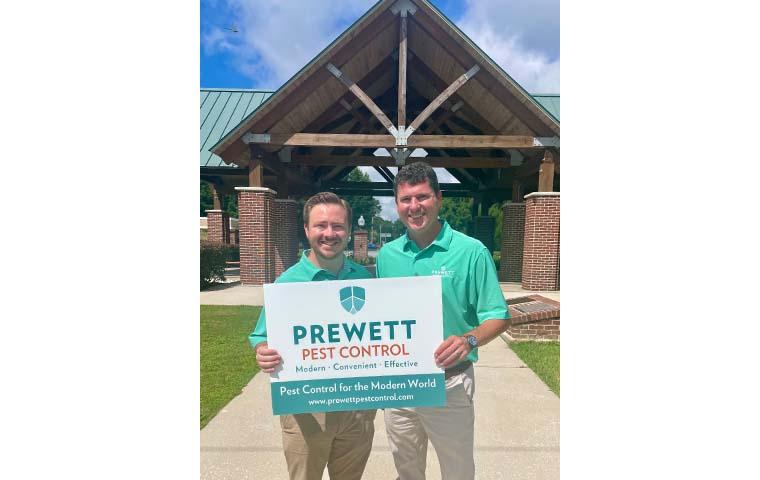 Simple Pricing
A Plan Designed For Any Pest Situation
All Prewett Protection Plans Come With:
Exterior Treatment | 100% Satisfaction Guaranteed | 24/7 Customer Service
How Robertsdale Homeowners Can Protect Themselves From Termites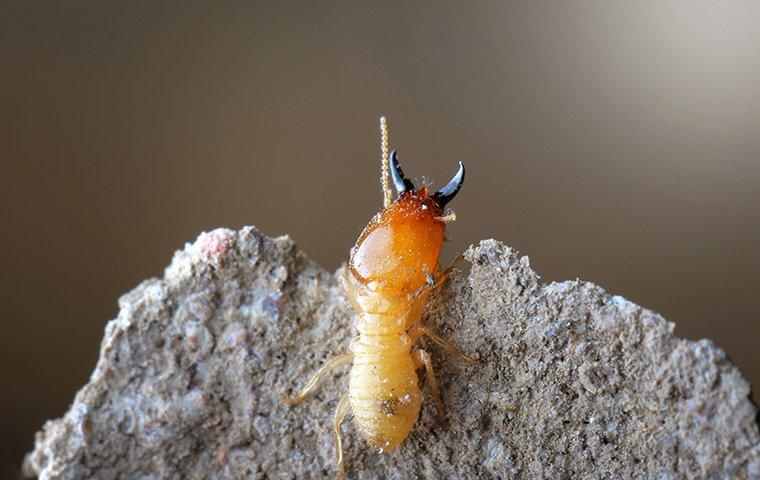 Every year, termites cause damage in approximately 600,000 American homes, costing homeowners a total of five billion dollars, with the average affected household paying out $3,000 to rectify these issues. While knowing the ways that termites gain access to Robertsdale homes is key in preventing them, nothing is more effective than enlisting the help of professionals like the team at Prewett Pest Control & Termite. Our team is dedicated to providing modern, convenient, and effective treatments no matter the pest, and when it comes to termites, we spare no expense. We provide homeowners with ongoing protection from termites because we know that the local conditions in Robertsdale can make your property very appealing to termites, no matter the season. Some of the termite services we offer include inspections, monitoring, liquid treatments, bait systems, pre-construction treatments, and Wood-Destroying Insect Reports for new property buyers. Whatever your termite control needs are, we can solve them. Contact us today for more information on how we can help protect your home, present or future, from termites.
The Trick To Effective Tick Protection In Robertsdale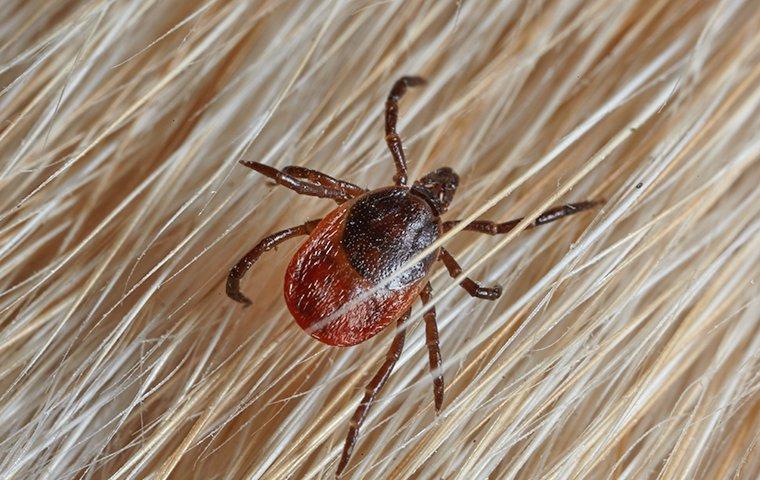 It's impossible to know what ticks in Robertsdale may be carrying dangerous pathogens that lead to Lyme disease and Rocky Mountain spotted fever, so it's best to protect yourself from them at all times. While many DIY methods exist that aim to do so, the trick to effective tick protection is professional assistance from Prewett Pest Control & Termite. Our team of expert technicians provides ongoing tick control for local homeowners because we believe that when it comes to ticks, you should never take the risk. Our seasonal treatments are targeted at the landscape and exterior perimeter of your home and are designed to not only remove any present ticks but to also keep new populations from arising. If you'd like to learn more about our tick services and schedule your free, no-obligation inspection, contact us today.
Commercial Pest Control In Robertsdale, AL
Pest infestations can mean serious consequences for your Robertsdale business. Sometimes pests impact the health of your employees and customers, while other times they cause significant structural damage that puts your business on hold. Either way, you need a team of pest experts on your side to help you weather any invaders that come your way. At Prewett Pest Control & Termite, we're that team. When you partner with us, we strive for service that is modern, convenient, and effective, so that you can get back to work.
We begin every customer journey with a thorough inspection of your property to either identify current pest activity or assess what potential issues could arise. From there, we'll work with you to devise a treatment and follow-up regimen that will keep your business pest-free no matter the season. In addition to our trusted service, businesses of all backgrounds continue to work with Prewett Pest Control & Termite because we offer emergency and same-day services, provide a 100% satisfaction guarantee for all of our services, and are entrenched in our local community, so we're committed to your success. For more information on how our commercial pest control services can benefit your business, contact us today.