Professional Pest Control For Columbus, GA Properties
Here in Georgia, and in Columbus in particular, we have a lot of pests to worry about. Termites, mosquitoes, cockroaches, and more can invade area homes and businesses alike, turning your small-town dream into a huge pest nightmare. The good news is that Prewett Pest Control can protect you from all the major pests endemic to this area, so let us be part of your Columbus pest control plan!
Residential Pest Control In Columbus
Keeping pests out of your home in Columbus can be a lot more difficult than you think. Many people believe that residential pest control in Columbus means going to the grocery store for some snap traps and glue boards and calling it a day. However, when you rely on store-bought products for your pest control needs, you are opening your home up to all kinds of infestation.
The problem with most pest control products that you can buy in the store is that they are just not effective enough to eliminate infestations. The best thing they can do is temporarily reduce the population of pests in and around your home. This will eventually catch up to you, as most pests breed fast enough to eventually overwhelm over-the-counter control products.
This is why you should contact expert pest control services for your residential pest needs. Prewett Pest Control stays on top of the latest and greatest pest control technologies and techniques to ensure that no matter how fast pests breed and no matter how much resistance they develop to certain products, we are always one step ahead of them. This allows us to eliminate them from your home, rather than just temporarily reducing their population.
Simple Pricing
A Plan Designed For Any Pest Situation
All Prewett Protection Plans Come With:
Exterior Treatment | 100% Satisfaction Guaranteed | 24/7 Customer Service
Five Signs You May Benefit From Mosquito Control Services In Columbus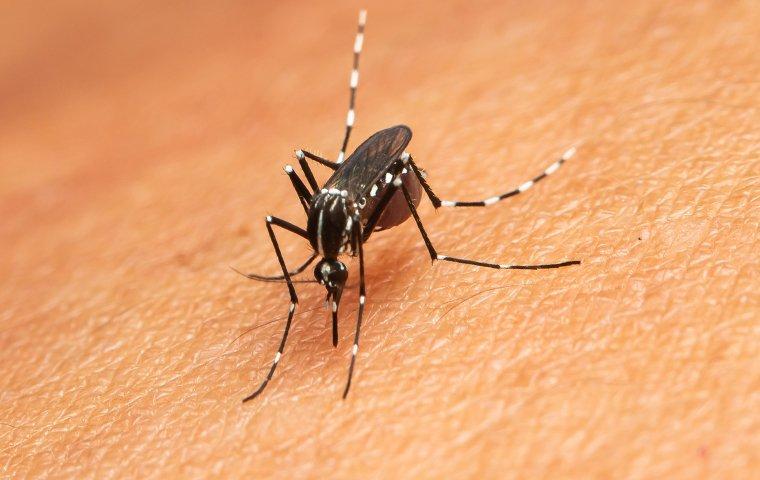 While it is true that taking preventive measures can help keep mosquitoes away from your property during the summer months, there are a few signs that you may need extra help dealing with these pesky pests:
You suspect mosquitoes may be breeding in water on or near your property.
You've planted things that repel mosquitoes, and they are coming around anyway.
You have a lot of deep shade on your property that offers daytime shelter.
You have outdoor pets or livestock that continually attract mosquitoes.
You notice your moisture control efforts are not working.
If you're doing everything in your power to keep mosquitoes away, and they keep coming around, they are probably breeding in sites you don't know about either on or off your property. If this is the case, you will likely need professional mosquito control in Columbus to truly eradicate these annoying and potentially dangerous pests from your home or business.
How To Tell If Termites Are Feasting On Your Columbus Home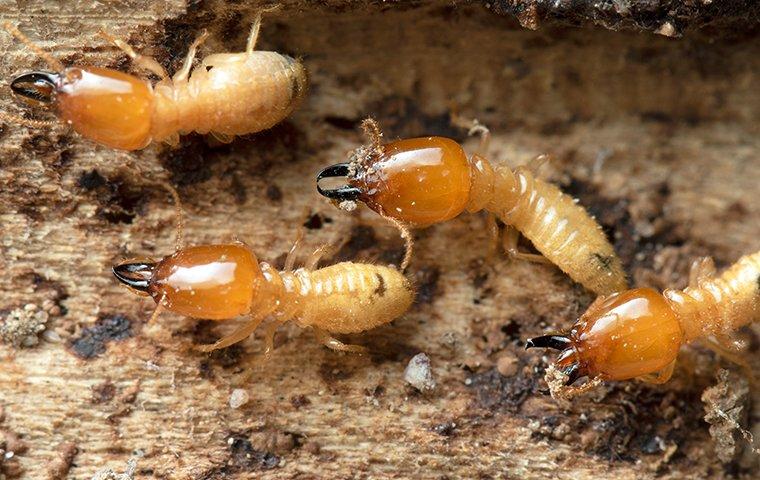 Recognizing that you have active termites is no easy task. Because these destructive little pests eat the wood they infest, you will not see them scurrying around like you would if you had rodents or ants. Instead, you may have a termite infestation for many months or even years before you start to notice the effects of termites inside your walls.
By the time you do notice, termites could have already done thousands of dollars in damage. This means the best thing you can do to protect yourself is not to wait until you see signs of termites but to have a regular termite inspection before you do.
Termite removal is infinitely more difficult once termites are established. Not only have established nests usually done serious damage, but they also send out swarmers and start creating new nests that further spread the infestation. That means it's much better to catch conducive conditions or early-stage infestations.
Catching them early keeps termites from damaging your home and means that eliminating infestations will be much more cost-effective. It doesn't matter if you don't see signs of termites in your home; you need a termite inspection at least once a year. So call Prewett Pest Control or visit our contact page to get started with our termite control services in Columbus today.
Commercial Pest Control In Columbus
Here in Columbus, you need commercial pest control services even more than you need residential ones. This isn't just because pests are able to get around non-professional control methods, but also because pest infestations can have so many different consequences for commercial establishments.
Of course, certain pests can do serious damage to your expensive commercial space, but this is far from the only problem they cause. Many pests are a serious public health threat that can infect your customers and employees alike. Because of this, the Health Department can impose fines and even shut you down over pest infestations. If pests cause health problems to employees or customers, you could also face financial consequences and a loss of reputation.
All this means the best thing you can do to protect your business reputation and your bottom line is to contact the experts here at Prewett Pest Control. We can take the hassle out of commercial pest control in Columbus so that you can get back to the business of running your business.