Modern, Convenient & Effective Pest Control Services In Opelika, AL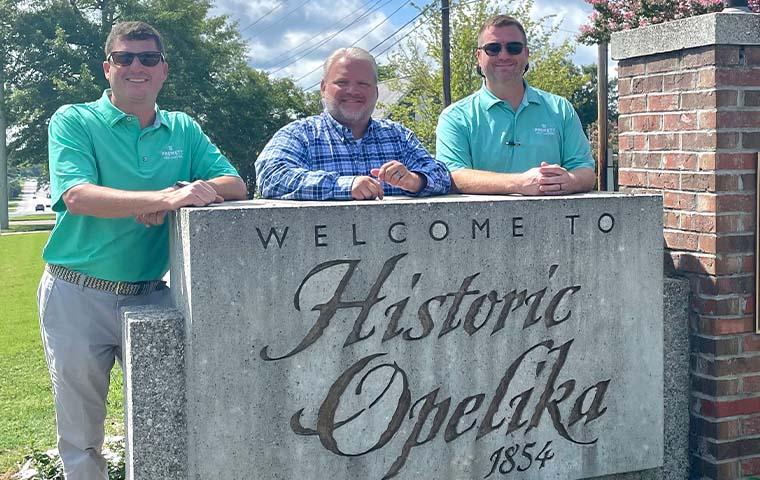 Opelika is the county seat of Lee County and is a principal city in the Auburn-Opelika Metropolitan Area. If you're looking for complete pest control solutions with long-term results, look no further than Prewett Pest Control! We're ready to provide effective services to keep your Opelika home or business free of pests such as cockroaches, rodents, ants, moths, spiders, stinging insects, and more. Whether you need general pest control services or specific treatments to deal with an ongoing pest problem, we have you covered. If you're ready to say goodbye to invading pests, don't hesitate to give Prewett Pest Control a call today.
Residential Pest Control In Opelika, AL
The warm, humid climate here in Opelika provides the perfect environment for pests to live in and around residential properties. Pests should never have the opportunity to invade your Opelika home and threaten the health of your family. The only way to ensure your residential property is free of destructive and dangerous pests is by partnering with the skilled pest technicians here at Prewett Pest Control. We are committed to finding effective pest control solutions through the use of modern and convenient pest management options. With our pest professionals on the job, you can rest assured that your Opelika home is protected from the area's toughest pests throughout every season. Get in touch with us today for more information about all of our modern Opelika home pest control plans.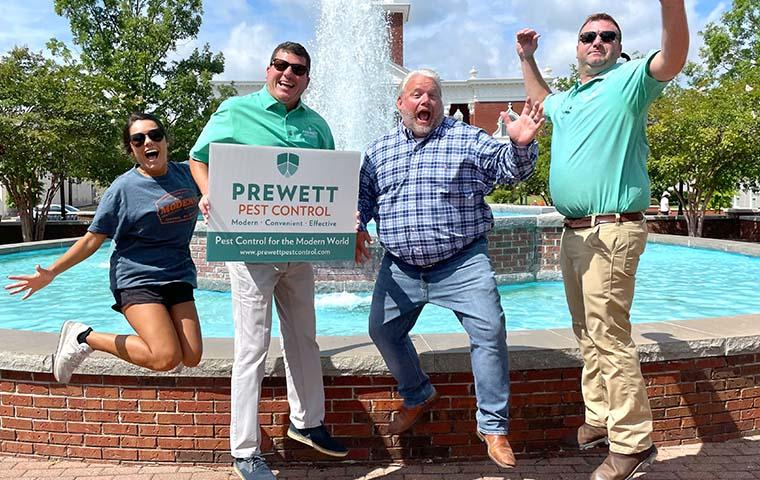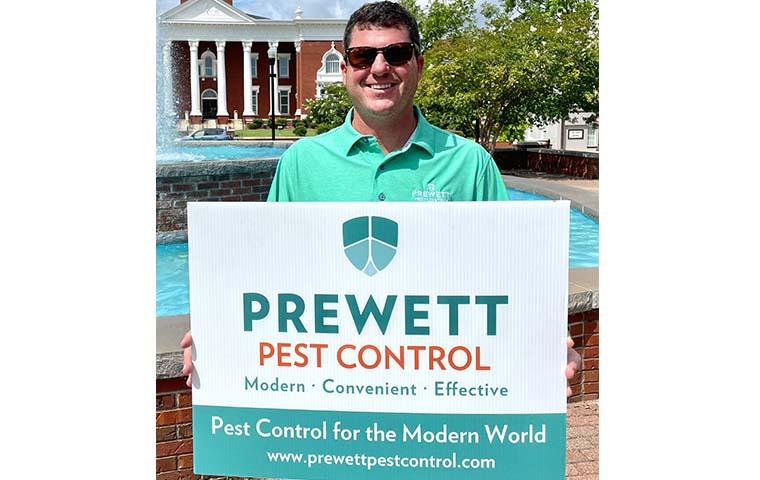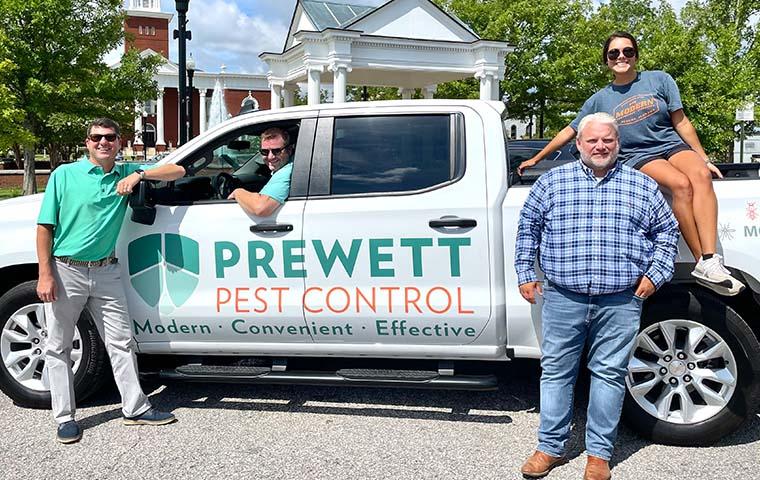 Simple Pricing
A Plan Designed For Any Pest Situation
All Prewett Protection Plans Come With:
Exterior Treatment | 100% Satisfaction Guaranteed | 24/7 Customer Service
Minimize Your Exposure To Mosquitoes And Their Dangers In Opelika, AL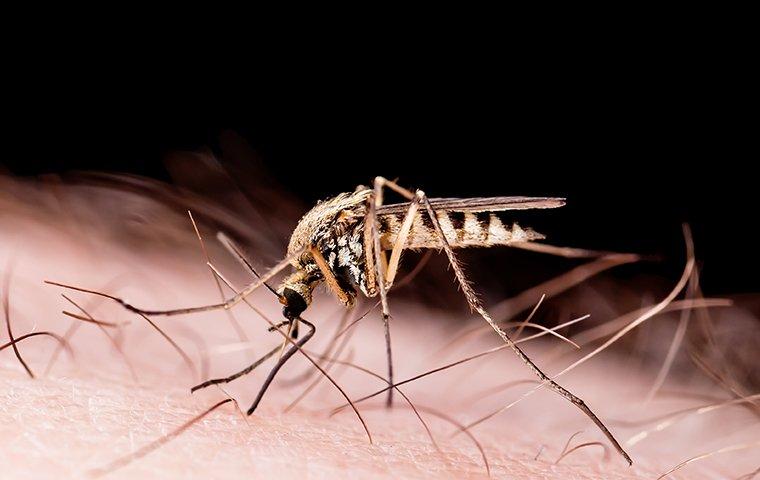 Mosquitoes are a major nuisance when they live around your Opelika property. Not only can mosquitoes disturb outdoor gatherings and events, but they are also responsible for spreading many dangerous diseases. Malaria, dengue, yellow fever, and West Nile virus are just a few of the diseases mosquitoes spread.
The best way to keep mosquitoes away from your home or business is to remove factors that could attract them to your property in the first place. Reduce your mosquito exposure by following the mosquito prevention tips listed below:
Remove sources of standing water to prevent mosquitoes from breeding and laying eggs.

Keep your gutter system well-maintained and free of organic debris that may allow water to build up.

Drain areas where water has built up and fill in low-lying areas of your lawn with dirt to level out the surface.

Dump out items that may collect water, such as buckets, flowerpots, and kiddie pools.

Avoid going outside when mosquitoes are most active, during dawn and dusk.

Limit areas of exposed skin by wearing long-sleeved clothing.

Wear insect repellent when you spend time outdoors.
Mosquitoes are annoying summer pests that can reproduce quickly and cause several problems. To reduce the mosquito populations around your Opelika home or business, Prewett Pest Control provides effective mosquito control and prevention for Opelika, AL. Get started on your journey to a pest-free future by contacting Prewett Pest Control today.
Three Stinging Insect Facts Everyone In Opelika, AL Should Know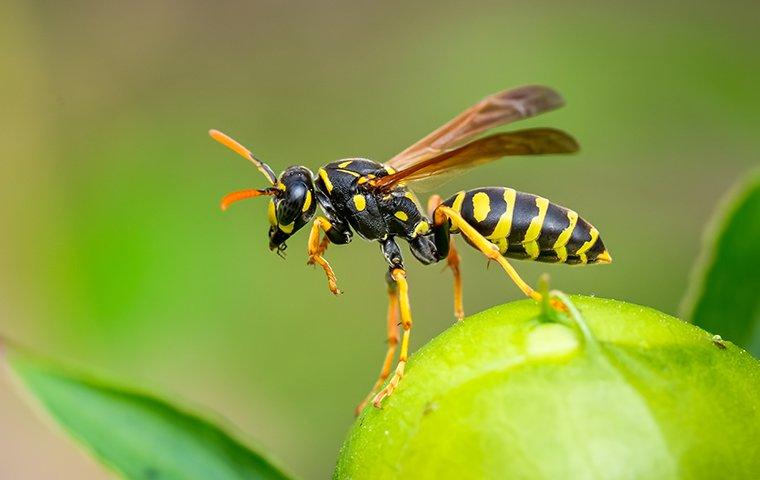 Stinging insects such as bees, wasps, and hornets are intimidating pests that often live in and around Opelika homes. Some species of stinging insects live in large colonies, while others are solitary and prefer to make smaller nests for themselves and their eggs. When it comes to dealing with stinging insects around your home or business, here's what you should know:
Although a sting from a bee or wasp is painful, stinging insect stings are rarely fatal. However, any stings from a bee, wasp, or hornet are dangerous to individuals who are allergic to stinging insect venom.

Some species of stinging insects, such as yellow jackets, are territorial and will aggressively defend their nests if you get too close.

The difference between bees and wasps is that bees have barbed stingers and wasps have stingers without a barb. This is why wasps and hornets can sting multiple times and bees can only sting once before dying.
If stinging insects are buzzing around your Opelika home or business, you should always contact the professionals right away. At Prewett Pest Control, we have the modern treatments needed to deal with a wide variety of common pests, including stinging insects. Contact Prewett Pest Control today to learn more about our stinging insect control treatments.
Commercial Pest Control In Opelika, AL
If your customers spot even one rodent or insect in your commercial facility, it could mean financial ruin for your Opelika business. Pests are capable of scaring your customers, ruining your hard-earned reputation, and causing a significant loss of revenue. When it comes to handling commercial pest control problems, Prewett Pest Control is your best bet. We design our commercial pest control plans for Opelika businesses based on the specific needs of your business and pest situation. No matter what type of business you own, the professionals here at Prewett Pest Control have what it takes to keep it protected from pests all year long. Reach out to us today to learn more about how our commercial pest control plans work.