Professional Pest Control For Loxley, AL Properties
Loxley, AL is smack in the center of Baldwin County and has a population of just under 2,000 residents. More and more people are starting to realize that Loxley is a wonderful suburb of the larger city of Daphne, allowing families to settle down in a quieter area and allowing businesses to expand and reach a broader range of potential customers. However, this growing suburb means that pests of all kinds will also be moving in, and professional Baldwin County pest control becomes necessary to keep our beloved town clean and safe.
Home Pest Control In Loxley, AL
Here at Prewett Pest Control & Termite, we understand how terrible a feeling it is to find pests have invaded your home. We pride ourselves in providing effective, modern, and prompt services that eliminate your infestation and ensure they do not return. Our expert technicians have the advanced skills and tools needed to safely and effectively exterminate your pest infestation, and we guarantee our services. By using all that modern technology offers, our online platform makes it easier than ever to receive residential pest control services, and our familiarity with Loxley and pests in the state of Alabama makes us your best choice for prompt, effective pest control services.
Simple Pricing
A Plan Designed For Any Pest Situation
All Prewett Protection Plans Come With:
Exterior Treatment | 100% Satisfaction Guaranteed | 24/7 Customer Service
How Loxley Residents Can Help Prevent Termite Damage In Their Homes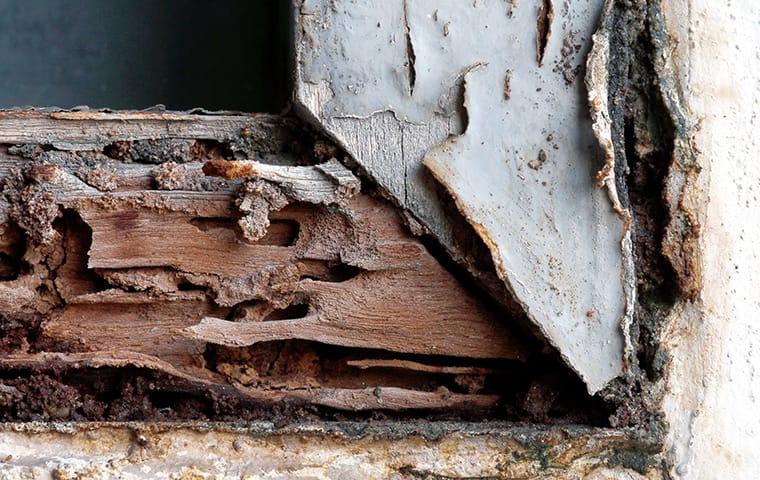 Termites are silent invaders and some of the worst pests you can have in your home. At best, they can cause thousands of dollars in damages to your house, and at worst, they can completely compromise the structural integrity. A professional termite inspection is a must for any homeowner.
Below are some ways you can help prevent termites from ruining your home:
Clean up your yard: By removing organic debris from your yard, like logs and stumps, you take away places where termites would live.
Move wood structures away from your house: If you have wooden structures near your home, such as a porch, it might be worthwhile to move it further away from the house, as termites usually start their home infestations by chewing their way through decks, porches, and other nearby wooden structures.
Educate yourself on signs of termites: Talk with your local pest control company and learn how to identify signs of termites. These are difficult pests to spot, and learning how to identify them can make a huge difference.
Ultimately, the best thing you can do is schedule a professional termite inspection with Prewett Pest Control & Termite. We can help you determine if you have termites and treat the infestation if a swarm is present.
The Dangerous Truth About Cockroaches In Your Loxley, AL Home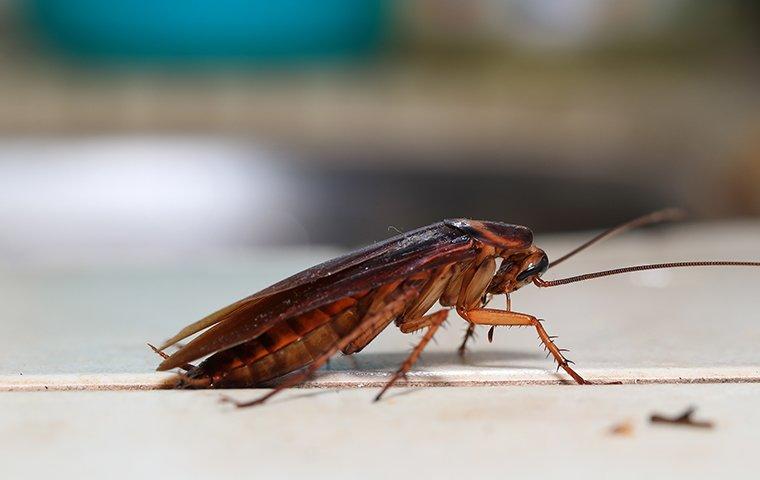 While there are several different types of cockroaches, they all carry harmful diseases that can make you and your family ill.
Below are some of the diseases cockroaches spread:
Listeria: This is an infection and typically shows up in the form of a fever, chills, muscle aches, nausea, and diarrhea. If left untreated, the infection will spread to your nervous system, causing convulsions, loss of balance, a headache, stiff neck, and confusion.
Campylobacteriosis: This illness is an intense gastrointestinal illness that causes severe fever, stomach cramps, and often bloody diarrhea. Nausea and vomiting may also occur. These symptoms typically last about a week.
Salmonella: This is another severe gastrointestinal illness; salmonella causes painful stomach cramps, diarrhea, and a fever.
Because the different types of cockroaches all differ slightly in their behaviors, they are extremely difficult to get rid of. A professional from Prewett Pest Control & Termite will help you deal with the cockroaches in your home without anyone getting sick, and they will ensure that the infestation is gone for good.
Commercial Pest Control In Loxley, AL
Perhaps one of the best arguments for professional pest control in Baldwin County is the number of businesses that have sprung up in Loxley. Nothing tanks your hard-earned reputation faster than a customer posting about a pest they saw in your establishment. No matter what kind of pest has invaded your business, Prewett Pest Control & Termite are on standby, ready to help you with damage control. Just like our residential services, we use modern technology to make it easy for you to secure services. With advanced commercial pest control treatment products not readily available to the general public, our technicians will safely, promptly, and effectively take care of your infestation, allowing you to resume business as normal with our guaranteed services. Don't let pests make your business a public relations nightmare; reach out to us today!