Modern, Convenient, & Effective Pest Control In Lake Martin, AL
Lake Martin, AL is a fantastic place to live, work, and play. Life on the lake offers all the exciting activities you could think of, and it brings around visitors all year long. Some of the visitors, however, are the bad kind. We're talking about pests, of course. Here in Alabama, pest activity is a threat all year long, and that means Lake Martin homes and businesses are vulnerable to the possibility of pest infestation. Infestation causes a lot of problems, which is why we strongly recommend ongoing services from pest professionals.

Here at Prewett Pest Control, we offer quality pest solutions to properties across Tallapoosa County, Elmore County, Coosa County, and surrounding areas throughout Eastern Alabama. Using modern technologies and digital communications, we're proud to bring our customers convenience, effectiveness, and simplicity. All of our services are completely guaranteed, and we promise you lasting results you can count on. Reach out to us today to request your free quote.
Residential Pest Control In Lake Martin, AL
Lake life is an absolute dream, that is until pests enter the picture. These year-round intruders pose a real threat to our homes and our loved ones. That's why professional pest protection is so crucial. Prewett Pest Control offers dependable residential pest control solutions that local homeowners can trust. Whatever kind of pest problem you're facing, we're ready to help.

Our pest control services cover a wide variety of treatments. For the exterior, we provide de-webbing, removal of nests, and foundation spot treatments. Concerning the interior, we perform treatments on cracks and crevices, hotspot baiting, and thorough dusting behind voids, appliances, and plumbing. Get in touch with us today to learn more about our residential pest control services, and what we can do for your Lake Martin home.
Simple Pricing
A Plan Designed For Any Pest Situation
All Prewett Protection Plans Come With:
Exterior Treatment | 100% Satisfaction Guaranteed | 24/7 Customer Service
3 Indications Of Bed Bug Activity in Lake Martin, AL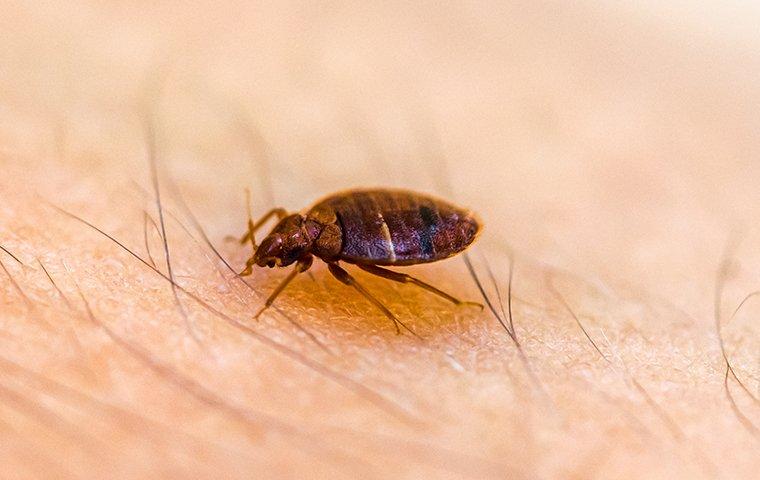 Bed bugs are tiny nuisance pests that can cause a widespread infestation. They tend to hide in areas where there is easy access to their food source. Seeing as their main food source is human blood, these little intruders often hide out in our bedding, sheets, and linens. They hitchhike from room to room and spread their populations until there's a huge outbreak. Here are three common indications of a bed bug infestation:
Discovering small brown spots of bed bug excrement around their hiding places.

Finding red bloodstains on sheets and bedding; bed bugs leave these behind after they're done feeding on their host.

Waking up with a linear formation of tiny red bites that you didn't have when you went to sleep.
If you detect any of these signs of bed bug activity, you should call the team at Prewett Pest Control. We are familiar with the habits and behaviors of these parasites, and we know the areas that need special attention. We will completely eliminate bed bugs from your property, guaranteed.
Is Termite Damage Detectable In Lake Martin, AL?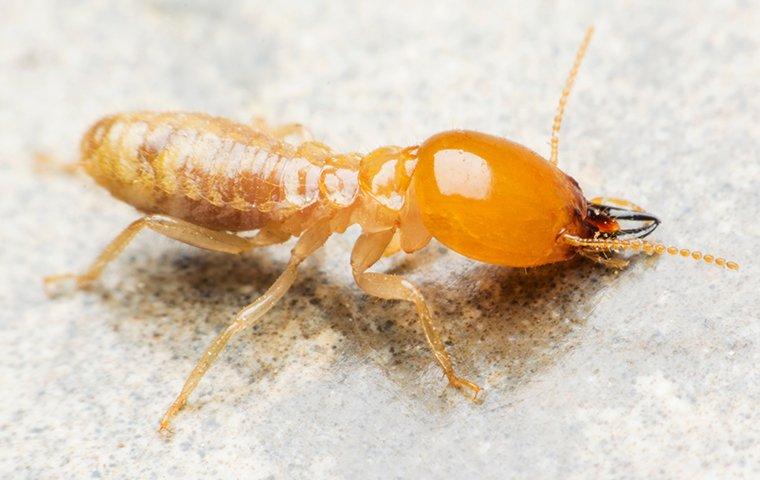 The large-scale destruction that termites are capable of is devastating. Considering how small they are, it's crazy to consider the fact that they can destroy entire buildings, eating away, and eroding the structure over time. The sooner termites are detected, the more effectively you can prevent widespread damage. If you're not sure how to detect termite activity, consider the following signs:
Cracks and crevices along the perimeter

Damp, damaged, or weakened wood

Gallery tunnels (mud tubes) in the ground leading to openings along your foundation

Swarmer termites flying around looking for nesting spots

Wings from swarmer termites discarded on the floor near doors and windows

Worker termites in the soil that look like white ants
If you detect any of these indications, chances are you have a larger infestation on your hands. If that's the case, time is of the essence. The sooner you schedule a visit from the pest professionals, the better your chances of saving your property. Call Prewett Pest Control today to discuss your termite control needs and get started with Lake Martin termite control services. We're ready to help!
Commercial Pest Control In Lake Martin, AL
If you own a business in Lake Martin, chances are tourism is an important source of income. In order to continue to attract tourists, you have to uphold a reputation of excellence and respect. Unfortunately, that's just not possible when pest infestation becomes a factor. Nothing drives customers away quite like pest activity, and if you want to protect your business, it's important to guard your facility against pests.

The team at Prewett Pest Control provides reliable pest control services for Lake Martin businesses that provide year-round coverage from pest infestation. We start with a comprehensive initial inspection, where we thoroughly detect all pest activity, conducive conditions, and moisture problems. Then, we work with you to come up with a customized commercial treatment plan that you feel good about. No matter what kind of business you run, pests are a threat, and it's important to be prepared. Contact us today for your detailed estimate, and we'll get the ball rolling.