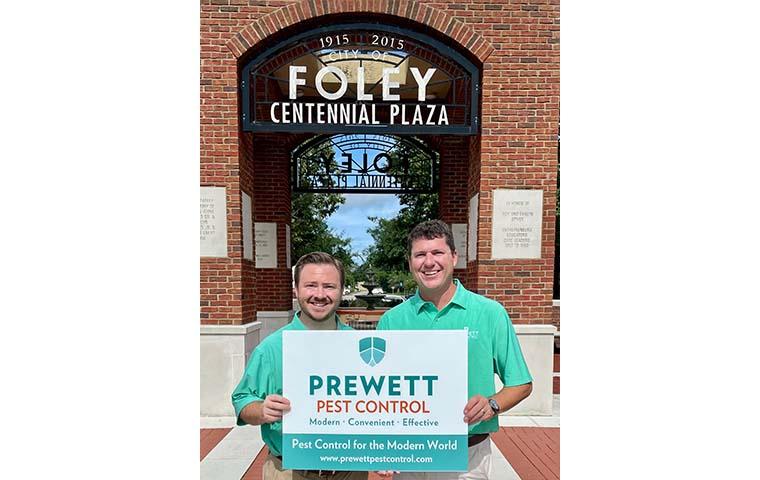 Professional Pest Control For Foley, AL Properties
Foley, AL, is a coastal community with all the southern charm you could ever ask for. We're known for our famous downtown historic district, and we get our fair share of visitors throughout the year. That unfortunately includes pests. Pest activity happens in Foley all year long, and that means infestation is a real possibility that property owners should be prepared to face. Luckily, you don't have to face it alone.
Prewett Pest Control is here to help. Our local Alabama pest control company services properties in Foley, throughout Baldwin County, and the surrounding areas. We protect both residential and commercial properties from the dangers of infestation, and we work with you to come up with the best approach for your property. Our 100% satisfaction guarantee promises you lasting results that you can count on. Give us a call today to learn more about our treatments, and what we can do for you.
Home Pest Control In Foley, AL
The best way to guard your Foley home against pest infestation is with help from the experts. Here at Prewett Pest Control, our residential pest control services provide year-round protection from over 30 common pests. Some of the most common household pests we deal with include ants, centipedes, crickets, earwigs, mice, rats, millipedes, pill bugs, roaches, scorpions, silverfish, spiders, and many others.

Our Prewett Protection Plan starts at just $30 per month, giving you comprehensive detection, extermination, and prevention of household infestation. We address all pest activity, conducive conditions, and moisture problems, coming up with customized solutions to address the root of your infestation. From the interior to the exterior, we've got you covered. Get in touch with us to discuss your residential pest control needs today.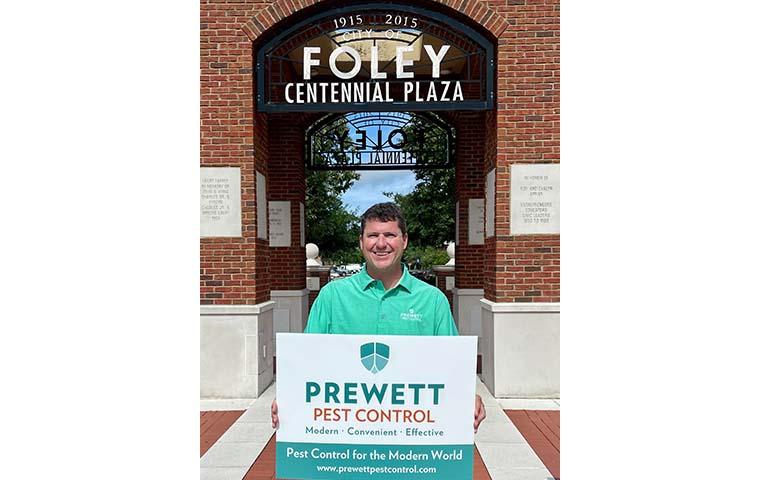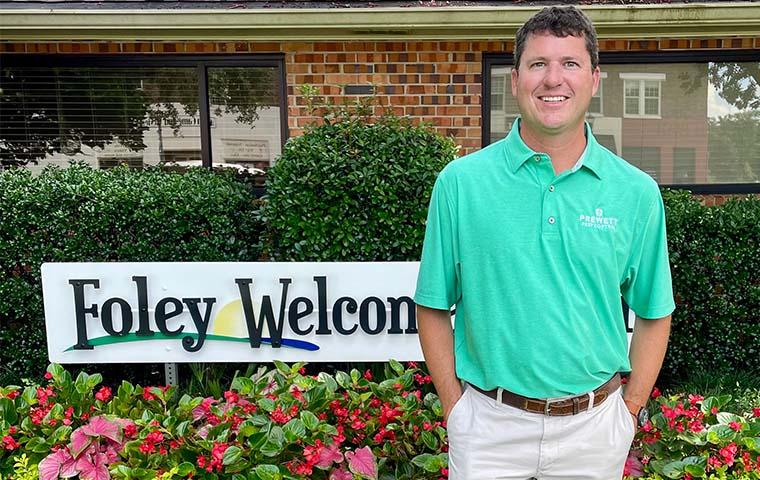 Simple Pricing
A Plan Designed For Any Pest Situation
All Prewett Protection Plans Come With:
Exterior Treatment | 100% Satisfaction Guaranteed | 24/7 Customer Service
Why Foley Homeowners Should Choose Professional Termite Control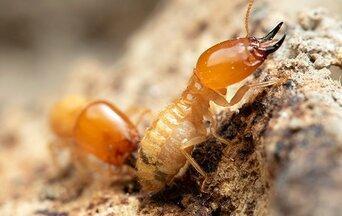 Though they're small, termites can cause very big problems for Foley homeowners. These wood-eating pests threaten the structural integrity of your home by tunneling through the wood, growing their colonies and spreading their populations until you've got a full-on infestation.

As termites weaken the construction of your home over time, you and your loved ones are put in harm's way. Not only are the damages dangerous to your well-being, but they can also become very expensive. Most homeowners' insurance plans don't even include termite damage, so the prices are even more intimidating. In fact, the NPMA estimates the U.S property owners spend around five billion dollars every single year on termite damage and repair costs.

Before your termite situation gets out of control, it's crucial to get in touch with a team of qualified pest professionals. Prewett Pest Control is here to address all of your termite control and prevention needs. Call us in order to effectively deal with these wood-eaters, because dealing with them on your own just isn't an option. We're here to help you. So, reach out today.
How To Reduce Pesky Mosquitoes On Your Foley Property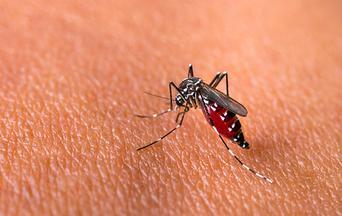 When it comes to mosquitoes, it's important to take action. By being proactive, you can reduce the presence of these vector pests, and minimize your exposure to them moving forward. If you want to do everything in your power to avoid mosquitoes, here are some helpful tips to keep in mind:
Eliminate sources of standing water.

Install screens in all doors and windows.

Keep doors and windows shut.

Maintain a well-trimmed yard.

Prevent water from collecting in buckets, tires, pet bowls, etc.

Repair any damaged or ripped screens.

Wear clothing treated with DEET and/or permethrin.

Wear insect repellent when spending time outdoors.

Wear long sleeves and long pants when possible.
For comprehensive mosquito control services in Foley, AL, your best bet is to reach out to the pest professionals. Prewett Pest Control offers comprehensive mosquito control and prevention you can trust. Our team will detect all mosquito activity, including breeding sites and conducive conditions, and then eliminate them from the property entirely. Contact us today to learn more.
Commercial Pest Control In Foley, AL
It's not easy running a business, but things can be a lot more difficult when pest activity becomes a part of the equation. If pests get into your facility, not only is your entire reputation and operation compromised, but so is the health and safety of all your customers and employees. Our commercial pest control solutions give Foley business owners the year-round pest protection they deserve. We offer a long list of services, including de-webbing, treatment of cracks and crevices, hotspot baiting, thorough dusting behind voids, appliances, and plumbing, removal of nests, and foundation spot treatment.

Using modern technologies and digital communications, we're proud to bring our customers convenience, effectiveness, and simplicity. We offer text appointment reminders, and an online customer portal to give you the most convenient and thorough communication possible. We work hard to offer an unsurpassed level of customer service, bringing our valued clients the absolute best. Reach out today for your detailed quote for commercial pest management in Foley, AL