Average rating of 5 out of 5 stars from 538 reviews.
5.0
Read Google Reviews
We Get Rid Of Ants Fast!
In our area, we deal with a variety of different ant species including little black ants, Argentine ants, acrobat ants, and fire ants. No matter what kind of ants you're dealing with, one thing is for sure: you'll want them gone as quickly as possible. However, ants can be difficult to get rid of on your own—which is why you need ongoing ant protection!
Get Started With Ant Control!
Dealing with ants? Get started with professional ant control from Prewett Pest Control. Contact us today to request a free quote or to schedule your first ant control service!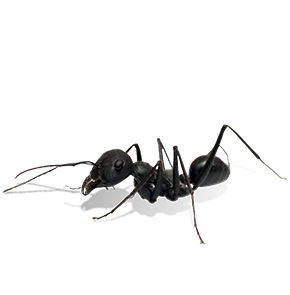 Effective Ant Control Process
If you find yourself dealing with ants in your home or yard, look no further than Prewett Pest Control! We offer effective ant control treatments to rid Auburn, Opelika, and East Alabama properties of ants. With our 100% Satisfaction Guarantee, when you partner with us for ant extermination, you can count on us to get rid of your ant problems!

Inspection
First, we'll perform a thorough interior/exterior inspection looking for entry points, conducive conditions, and other signs of pest activity.
Treatment
At Prewett Pest Control, we offer comprehensive ant control and extermination services to eliminate ant problems. Ask about our Home Protection Plans!

Follow-Up
During our follow-up visits, we'll provide exterior follow-up treatments, and interior treatments upon request to keep your home and yard ant-free year round.
Get Started With Prewett Pest Control Today