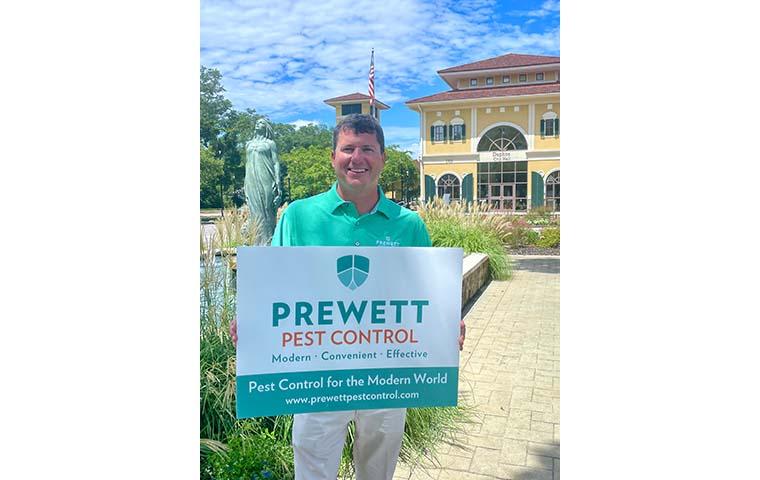 Professional Pest Control For Daphne, AL Properties
Do you wish there was a way to eliminate your pest problems and prevent them from returning? Are you looking for a solution that protects your Daphne property from pests throughout every season? If so, Prewett Pest Control has you covered. We are committed to protecting people and properties from pests by utilizing advanced pest control methods and prevention strategies. At Prewett Pest Control, we bring modern technology to the pest control industry. Take the protection of your home or business into your own hands by contacting the skilled technicians here at Prewett Pest Control. Whether you're looking for general pest management or specialized services, we're ready to find the right solution for all of your pest control needs.
Home Pest Control In Daphne, AL
Your home is not a place for pests. Not only are rodents, insects, and other pests destructive, but they also pose a significant threat to the health and safety of your family. To keep your Daphne home pest-free throughout the entire year, you need professional residential pest control services in Daphne, AL from Prewett Pest Control. We are committed to providing excellent pest control solutions that defend your home and family from the area's toughest pests. No matter what type of pest problem you're facing, you can depend on us to get rid of it in a timely fashion. And, because we understand that every home is unique, we provide three different residential pest control plans. Don't allow pests to take over your Daphne home and threaten your peace of mind. Instead, give a call to Prewett Pest Control for ongoing services that protect your home from pests all year long.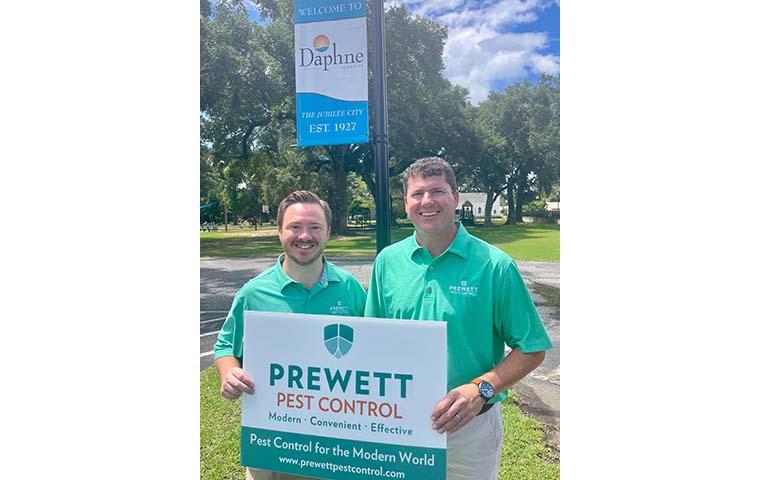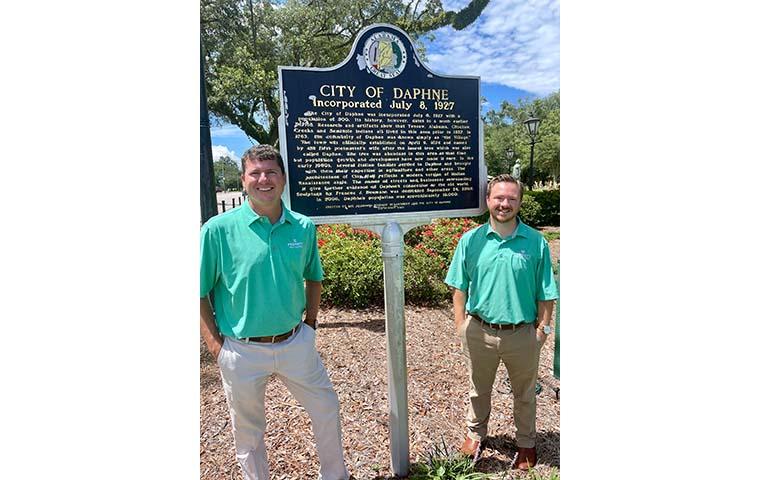 Simple Pricing
A Plan Designed For Any Pest Situation
All Prewett Protection Plans Come With:
Exterior Treatment | 100% Satisfaction Guaranteed | 24/7 Customer Service
Seven Ways To Keep Ants Away From Your Daphne Home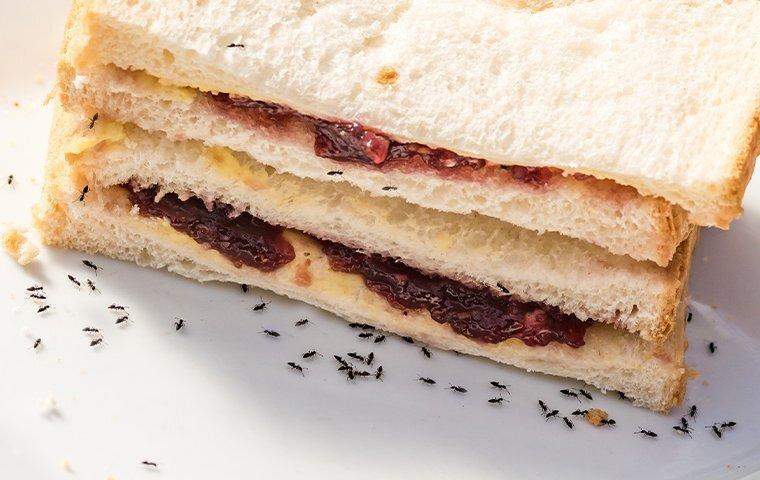 Out of the wide range of pests that invade Daphne properties, ants are one of the most common. These small, social insects typically live outdoors in large, underground nests. However, many ants move indoors when they locate an easily accessible source of food in your Daphne home. To protect your residential property from ants, keep the following ant prevention tips in mind.
Reduce sources of excess moisture, such as clogged gutters and dripping pipes.
Locate and seal cracks in your exterior walls and foundation, which are common points of entry for ants.
Replace damaged weather stripping on your doors and windows.
Take the trash out regularly.
Clean your counters and sweep your floors to remove crumbs and other food residues.
Never leave pet food out overnight.
Store your leftover food items in sealed, airtight containers.
If you notice ants living in or around your Daphne home, reach out to the technicians here at Prewett Pest Control right away. We're well-equipped to handle all kinds of pest problems, including ant infestations. Contact us today to learn more about our ant control and prevention services.
Is DIY Termite Control Effective In Daphne, AL?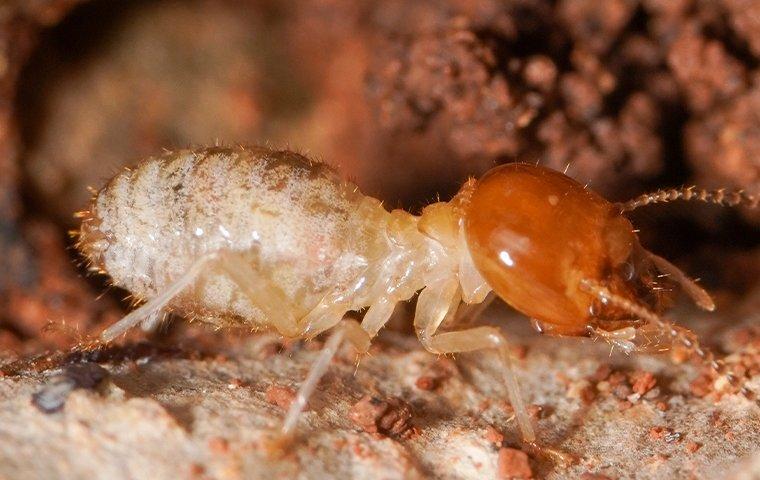 Termites thrive in Daphne's hot, humid climate. These common wood-destroying pests live in massive underground nests that can contain upwards of a million termites. Each year, termites cause billions of dollars worth of damage to homes and businesses across the United States. Termites are silent destroyers, meaning they can invade your Daphne property and cause extensive structural damage undetected. Unfortunately, this is why many termite infestations are only found after significant damage has already been done. Although it can be tempting to search for the quickest and easiest DIY termite control solution, DIY termite control methods are rarely effective. Termites don't crawl around on the surface. Instead, they cause damage to the internal structure of your home. DIY termite control solutions typically consist of surface applications, which just aren't effective against termite infestations. Most forms of DIY termite control results in a waste of time, money, and effort. The best way to protect your Daphne property from termite damage is to invest in comprehensive termite control services from Prewett Pest Control. We are committed to helping property owners solve pest problems in the most effective way possible. Get in touch with the professionals here at Prewett Pest Control today for termite control services in Daphne, AL that you can trust.
Commercial Pest Control In Daphne, AL
No matter what industry you're in, pests are simply bad for business. They threaten your customers, damage important equipment, and contaminate your food items. The most effective way to defend your Daphne business from pests is by implementing a professional pest control plan from Prewett Pest Control. Our commercial pest control services are modern, convenient, and effective. We strive to offer technology-driven pest management strategies to control and prevent pest problems year-round. Each treatment starts with a thorough inspection of your commercial property to determine points of entry and areas of concern. Then, we'll work with you to develop a long-term pest control solution. Give your Daphne business the complete protection it needs by partnering with Prewett Pest Control today!