Modern, Convenient, & Effective Pest Control In Dadeville, AL
Dadeville is a small city located in Tallapoosa County and is the county seat. Our area is home to many hardworking people and offers residents several parks, outdoor amenities, and hiking locations to enjoy. Though there are many benefits of living here in Dadeville, one of the downsides is that pests also consider this area home. Rodents, spiders, cockroaches, and other pests often invade residential and commercial properties to search for easily accessible sources of food, water, and shelter. Prewett Pest Control wants to keep your Dadeville property protected from common area pests using ongoing and effective pest control services. Pests don't stand a chance against the experienced pest control technicians from Prewett Pest Control. To find out how we keep Dadeville homes and businesses free of pests, give us a call today. We're happy to help you find a complete pest control solution that works for your property.
Residential Pest Control In Dadeville, AL
As a homeowner, it's your top priority to protect your home and family from harm. Invading pests can threaten your ability to accomplish that goal by destroying personal belongings, damaging property, contaminating food items, spreading diseases, and endangering your family. Don't waste another moment with mice running through your attic, spiders building webs in your closets, and insects crawling into your pantry. Work with Prewett Pest Control to put into place a year-round home pest control program. Our goal is to stop pests in their tracks and prevent them from getting into your Dadeville home by utilizing modern pest management techniques and technologies. If you're ready to say goodbye to residential pest problems, turn to Prewett Pest Control today.
Simple Pricing
A Plan Designed For Any Pest Situation
All Prewett Protection Plans Come With:
Exterior Treatment | 100% Satisfaction Guaranteed | 24/7 Customer Service
Why Do Spiders Invade Dadeville, AL Homes?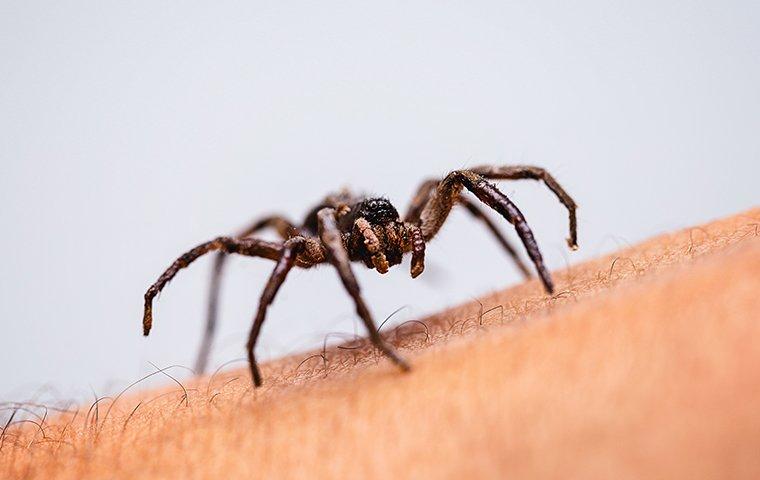 There's no denying that spiders are freaky-looking pests. They have eight long legs, several eyes, and venomous fangs used for subduing prey. However, it's important to remember that not all spiders in Dadeville are dangerous. Spiders are nomadic pests that will go wherever they can find plenty of moths, flies, and other insects. Most spider infestations occur most often when there's an existing insect problem in or around your property.
To solve your spider problems, you'll also have to eliminate other pests that are in your Dadeville home or business. That's why you need professional spider control services from Prewett Pest Control. Learn more about all of our spider control options by reaching out to us today.
Are Bed Bug Infestations Avoidable In Dadeville, AL?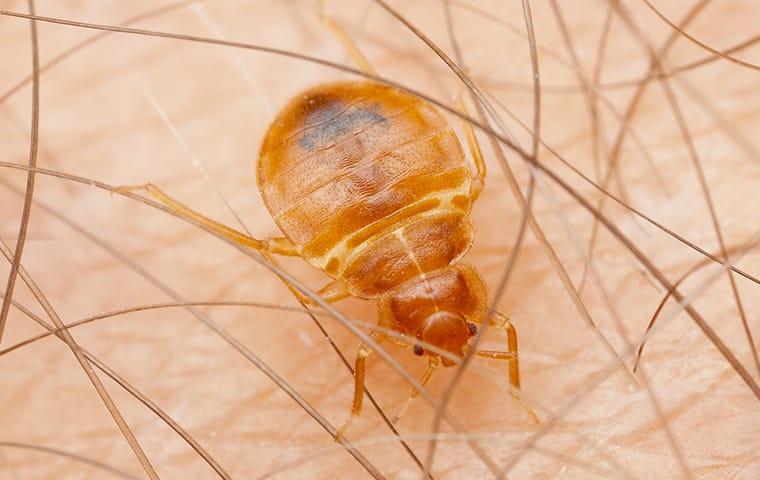 Have you ever wondered where the saying "sleep tight, don't let the bed bugs bite," originated? Although this phrase may seem like nothing more than a simple nursery rhyme, bed bugs are real pests that many Dadeville home and business owners must deal with.
Bed bugs are nocturnal pests that feed on human blood during the night and hide in tight cracks and crevices during the day. They are adept at getting into hard-to-reach areas such as underneath floorboards, inside furniture, behind wallpaper, in mattresses, and inside electrical outlets. One of the things that makes bed bugs unique to other pests is that they depend on humans in order to infest new locations. Bed bugs are hitchhiking pests, which means they hitch rides on the bags and belongings of unknowing individuals to travel from one area to another.
Avoid bringing bed bugs into your Dadeville home or business by implementing the following bed bug prevention tips:
Never bring used furniture or mattresses into your property.

Avoid setting your belongings on the floors of public places such as libraries, schools, malls, and airports.

Keep your clothing sealed in airtight bags when you travel to prevent bed bugs from climbing onto your clothes.

Inspect your hotel room for signs of bed bug active such as shed skins, bloodstains, tiny white eggs, and excrement spots.
Bed bugs are hardy pests that can survive both high and low temperatures, which is why you'll find them in many areas throughout the United States. The best way to remove a bed bug infestation is with the experienced pest technicians here at Prewett Pest Control. Don't wait, contact us today to get started!
Commercial Pest Control In Dadeville, AL
When it comes to effective pest control, you shouldn't trust your business's protection to just anyone. Trust the company that provides modern, convenient, and effective commercial pest control solutions throughout the year. Prewett Pest Control helps maintain a pest-free environment in your commercial facility no matter what type of business you own. At Prewett Pest Control, we understand how to handle pest infestations of any size. Whether you need rodent control, ant control, or any other pest treatment, you can depend on our skilled pest technicians to get the job done right. Don't wait for pests to invade your Dadeville business, scare away your customers, and damage your reputation. Instead, contact us at Prewett Pest Control today and ask about all of our comprehensive commercial pest management solutions in Dadeville, AL.