Why Year-Round Pest Control Is A Great Idea For Your Opelika Property
February 15, 2021
People tend to think of pest problems as something that only happens to certain people or during certain times of the year. In reality, pests are attracted to things found in every human property, and they can be active all year long. Only frequent and professional pest control can keep you protected at all times.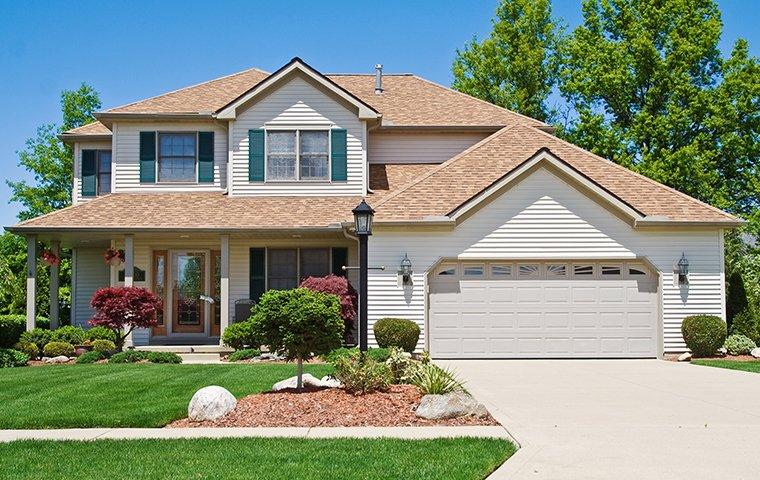 Why Pests Are A Year-Round Concern
While it's true that certain pests are more apparent during certain times of the year, typically warmer months in spring and summer, the truth about pest infestations is not so simple. While we tend to notice insects buzzing around in the humid summer months, most don't think about what happens to the ones that don't die off in the winter. They seek shelter inside of homes and businesses, and the same goes for rodents, spiders, and all manner of invasive pests. Just because you don't notice them around doesn't mean they aren't there, and just because the weather has gotten cooler doesn't mean that pests aren't still looking for food and water.
Proper Pest Control Isn't Reactive
Not only are many people ignorant of the reality of how active pests are, but people also tend to be reactive when it comes to pest control instead of proactive. The problem with addressing pests or factors that attract them only when they are apparent is that this leaves you constantly behind the eight ball instead of ever getting ahead of the problem. By the time pests make it inside, it's too late to address the access points they used to get in or the messes that they are attracted to. They'll hunker down and hide until they find an open window to forage for food and nesting areas. Plus, pests breed quickly and in large numbers, so ridding your home of the grown-up ones will only delay a future surge in their numbers. Rather than try to keep up on proper prevention all on your own, or trying to address pest populations as they pop up, turn instead to professionals who can truly solve the problem.
Why Our Methods Work
Not only do professionals know all the places that pests like to hide, we know how to keep them from getting inside in the first place. At Prewett Pest Control, our methods work because we partner with property owners to address all of the factors that contribute to pest problems. We won't just get rid of existing pests, we'll educate and assist you on the things that will reduce your risk of future infestations. Here are all the steps to our proven pest control:
Inspection: It all starts with a thorough analysis of your property, where we look for pests or the signs of their activity. We'll not only diagnose your level of risk, but we'll also take note of any attractants and work with you to address them.
Solutions: Whether you need prompt removal of pests that are already there or proven prevention methods, like exterior and lawn treatments, that keep pests from invading in the first place, Prewett has options.
Follow-up: It's this step that is most crucial to truly prevent pest invasions. We'll not only provide initial service, we'll follow up and make sure no warning signs are re-emerging.
Contact Us Today
Rather than try to deal with pests all on your own or as they crop up on your property, consider year-round service from experts in the field. Let Prewett Pest Control get started on protecting your property today, from future outbreaks or existing problems. Contact us today to get started on an inspection. From there, we'll tailor solutions to your property and your budget. Let us make sure pests never catch you by surprise, trust Prewett Pest Control for true protection.
Previous
Next