What To Do About Cellar Spiders Taking Over Your Mobile Attic
July 28, 2022
Spiders are scary and an utter headache. These shifty bugs are challenging to catch or notice before they appear. It's even harder to avoid their tacky webs, which are usually transparent. Their oblong bodies, extensive legs, and a bevy of eyes make things worse because they're visually intimidating. Moreover, they have pointy teeth and nasty venom. If you have pest control in Mobile, different kinds of spiders will be less of a threat. Cellar spiders are especially prevalent in the region. By reading about their behavior and risks, you'll know how to manage their populations. Prewett Pest Control & Termite can assist you. We have a business and home defense for spiders.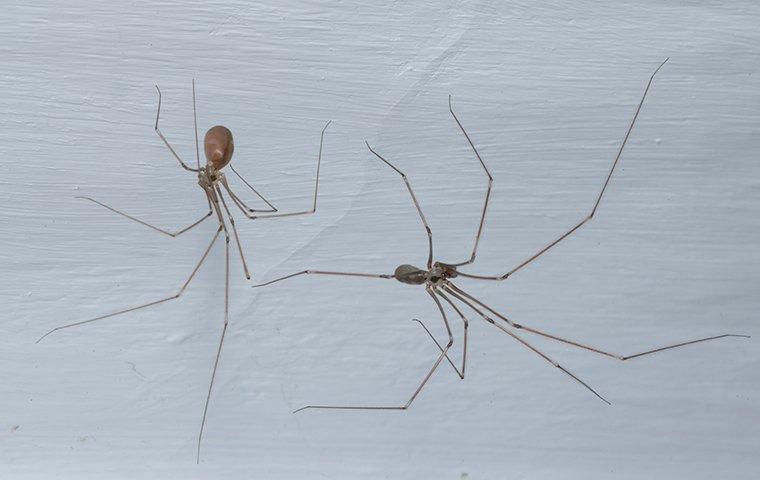 What Does A Cellar Spider Look Like?
Appearances vary for different kinds of spiders. The cellar species is oval-shaped and relatively tiny, being 0.25 to 0.37 of an inch long. However, their eight legs are very lengthy and skinny. Some have legs that are almost two inches, while others are about 0.50 of an inch. In terms of color, their skin is gray, light brown, or a pale yellow.
Habits Of The Common Cellar Spider
Once cellar spiders crawl through cracks and crevices in foundations, doors, and windows, they'll gravitate to dark and damp locations. Living up to their name, you'll likely find these bugs in cellars, attics, crawlspaces, basements, and similar. They also tend to nestle in barns, sheds, and other outbuildings. The webs they weave are flowing and very irregular. Since they repeatedly overlay their masses, you'll be able to see their excessive mess. Mosquitoes, flies, and moths are among the insects they'll trap and consume. Cellar spiders help eat poisonous arachnids, such as black widows.
Female cellar spiders can produce multiple sacs containing 10-60 eggs. They'll carry the cocoons on their backs or in their jaws. Once they hatch, it takes a year for the young to fully mature. Then, they will live for roughly two years. These critters stay close to each other, which means their infestations can be particularly daunting.
As it pertains to bites and medical issues, cellar spiders are not a major concern. They typically don't nibble on people. Even if they did, their fangs aren't long enough to release substantial quantities of venom. It's a myth that they are some of the deadliest species on earth.
What Attracts Cellar Spiders In Mobile
Cellar spiders like interior spaces with a lot of moisture and humidity. Considering their diet, domiciles and establishments with pest challenges are ideal for them too.
Complete Spider Removal For Mobile Residents
"Do it yourself" avenues and commercial pesticides are not suitable for cellar spider infestations. At best, they will kill a few individual bugs. You can't use them for an extended period. Further, they can have a high price tag and might be noxious. Preventative actions are much more effective:
Close up gaps in foundations, windows, and doors.

Have leaks and moisture dysfunctions fixed immediately.

Use a dehumidifier to regulate warmth.

Reduce clutter to eliminate potential hiding spots.

Place plants and wood two feet away from the property.

Look over outdoor furniture, storage items, and wood before bringing it indoors.

Sweep away cobwebs.

Trim grass and greenery routinely.
Contact Prewett Pest Control & Termite if you have critters that spiders nibble on, like ants and flies.
We at Prewett Pest Control & Termite have industrial-grade treatments appropriate for both interiors and exteriors. Examples are dusts, baits, and sweeps. You won't have to think twice about the safety of humans, domestic animals, or vegetation. Call us today for a free inspection!
Previous
Next