The Trick To Keeping Pests Out Of Your Auburn Restaurant
May 3, 2022
Pests in Auburn can cause many issues for homeowners, but just as many, if not more, for business owners. Pests pose health risks, cause property damage, ruin your reputation, and damage your products. So, having a pest problem is no laughing matter. And while pretty much any business can be impacted by pest infestations, restaurants are particularly at risk.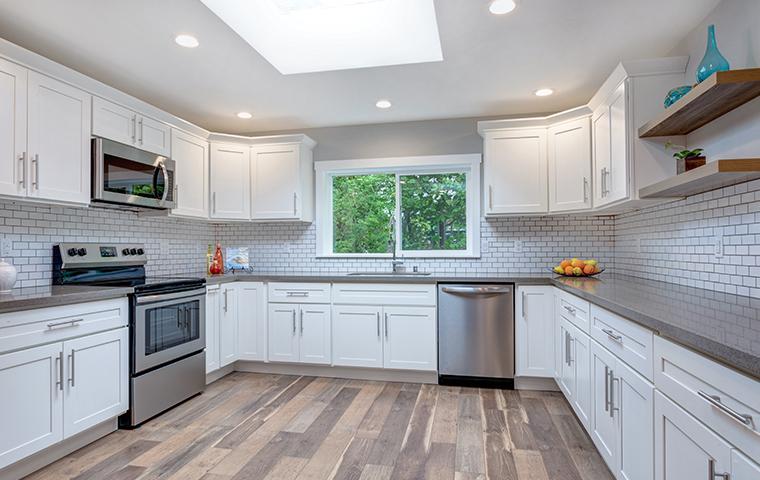 Because restaurants deal with food, they can attract dangerous pests such as cockroaches and rodents. It's vital to seek Auburn pest control services to keep pests out of your restaurant. Read on to learn more about commercial pest control options.
What To Do About Pests In My Restaurant
If you find pests in your restaurant, you may try to remove them using DIY pest control methods, but there are many downsides to this approach. Unfortunately, many of the most common restaurant invading pests are particularly invasive. These pests in Auburn include cockroaches, rodents, and ants. Most of these species, including some kinds of ants, can also spread diseases, so it's not a good idea to take any chances.
Instead, the easiest and most effective way to eradicate a pest infestation is with commercial pest control services. The technicians at Prewett Pest Control & Termite can help.
Five Tips To Keeping Your Restaurant Pest Free
However, if you don't have an active pest infestation, it's an excellent time to take preventative measures. Preventing pests is much easier than removing them, so you can be proactive by implementing simple steps. Here is what we suggest:
Make it more difficult for pests to get inside by sealing up holes in the outer walls and foundation of the building.
Focus on good sanitation habits by taking the trash out often and obtaining lids for garbage cans.
Remove excess moisture problems by fixing leaky plumbing.
Keep your restaurant as clean as possible, especially in food preparation areas.
Put wire mesh coverings on vents to keep rodents out.
If you have any more questions about how to prevent pests in Auburn, reach out to our technicians today at Prewett Pest Control & Termite.
The Most Important Thing To Know About Commercial Pest Control
If you're trying to decide between DIY pest control services and professionals, there is one factor you need to consider, and it's safety. Having a pest problem can put you, your employees, and your customers at risk.
Cockroaches can carry dozens of illnesses, and rodents can transmit diseases like hantavirus and salmonellosis. The other issue is that pest infestations can absolutely hurt your bottom line. If customers see a pest running around, they may post an online review or comment. This could mean loss of business and perhaps closure.
It's both safer and more cost-effective to obtain commercial pest control services, primarily because these services focus on prevention first and foremost.
Commercial Pest Control In Auburn You Can Trust
By focusing on year-round prevention, our commercial pest control experts at Prewett Pest Control & Termite can eliminate pests before they can create serious issues. This will alleviate any worry of pest damage and keep your staff and customers safe. Learn more about how we keep your restaurant pest-free by giving us a call today.
Previous
Next