Here's What Opelika Homeowners Need To Know About Rats
November 26, 2020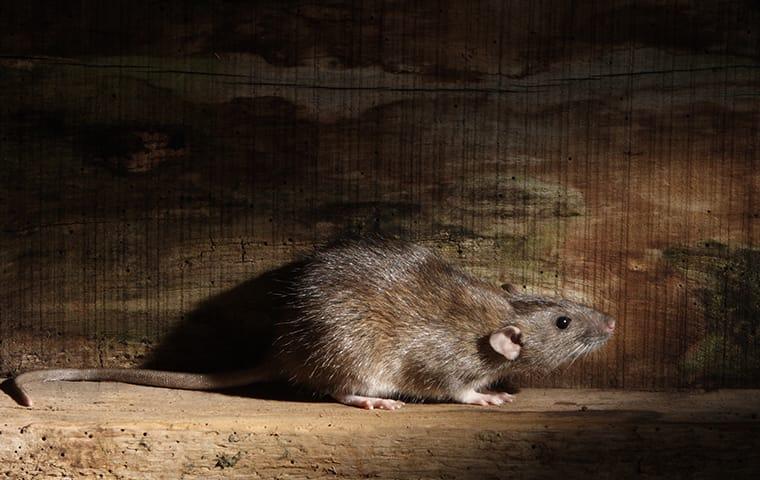 Pests offer little good to anybody, but these foot-long monsters do some of the least good in the entire Opelika area!
Rats are large, furry rodents hailing from nearly every continent on earth. They are best identified by their grey to brown fur, long tails, and small ears. They are nearly entirely dependent on humans and live within big cities and living complexes in great numbers. The social nature and greedy behaviors of rats make them exceedingly dangerous enemies in residential environments.
Many problems come with rats in homes, including the destruction of property, the spread of disease and parasites, and the contamination of food.
Steps To Prevent Rats From Entering Your Opelika Home
Rats are destructive and dangerous pests to find here in the Opelika area, but that doesn't mean their presence is inevitable for your home. The following prevention techniques allow homeowners to protect themselves from encroaching rat activity all autumn long.
Rats are capable of chewing through dozens of substances, including wood, plastic, drywall, and even soft concrete. Be sure to stay vigilant for the signs of rats gnawing or biting along floorboards, trim, arches, and windows. Find, fill, and seal any entry points found in the home. Pay special attention to the areas around foundations, doors, and windows.
Reduce moisture levels in the home by installing a dehumidifier in chronically damp locations. Desiccant bags may be added to closets or laundry rooms for an additional moisture buffer.
Store food and raw ingredients in containers that are tightly sealed against air. Immediately throw all trash and discarded foods into a garbage bin. If possible, remove filled garbage bags and other forms of trash from the home at least once a week.
It can be difficult to tell if all entry points of the home are properly sealed and caulked. Even large rodents such as rats can fit through spaces as small as a quarter, especially when hard pressed. Could rats have crawled into your safe Opelika home? Get the peace of mind you deserve by scheduling a thorough home inspection through Prewett Pest Control immediately.
Be Safe, Be Healthy, Be Smart – With Prewett Pest Control
Although prevention is always vital for the occlusion of rodent species, it is not always enough to keep rats out of a house for good. After all, rodents like rats are fine-tuned for home infiltration and have excellent means of infesting residential properties all over the Southern United States. Dangerous contaminates and a history of violence make addressing modern rat infestations a tricky task indeed.
The safest and most effective way to handle a rat infestation in your Opelika home is to contact the professionals at Prewett Pest Control right away. With topical treatments, abatement methods, and holistic IPM management techniques, Prewett Pest Control is your locally owned small business dedicated to the elimination of rats everywhere. We're proud to live up to a standard of modern, safe, and convenient pest control treatments, always on the lookout for new techniques to keep our Opelika homeowners safe. Whether you are experiencing minor rodent activity or a full-blown infestation, trust our team to resolve your concerns as quickly and safely as possible.
For more information about rodent care and control, please contact the service agents at Prewett Pest Control today. Discuss your situation with customer service representatives available online, over the phone, or in-person at our local Opelika branch. Be safe, be healthy, and be smart with rat infestations by trusting the professionals at Prewett Pest Control now!
Previous
Next