Modern, Convenient, & Effective Pest Control In Beauregard, AL
Beauregard is a friendly community located in central Lee County, about midway between Auburn and Opelika. Whether you want to settle in a calm place with your family or chase after business opportunities, Beauregard is right for you. Unfortunately, a wide range of pests also live in our area and can cause many problems if they get into your home or business. To avoid dealing with the damage, disease, and danger that pest infestations bring, reach out to Prewett Pest Control for modern residential and commercial pest control services. Our goal is to handle your pest problems so that you don't have to.
Residential Pest Control In Beauregard, AL
When pests enter your Beauregard home, they threaten your health, safety, and wellbeing. Rodents, insects, spiders, and other pests can also cause damage to your residential property that is costly to repair. Pest problems can happen to anyone, which is why you need professional home pest control services from Prewett Pest Control. Our Beauregard, AL home pest control plans include:
A detailed inspection of your property to identify pest harborage areas, conducive conditions, and points of entry.

Interior treatments utilizing baits around pest hotspots and dusting in voids and around appliances.

Interior and exterior de-webbing services and wasp nest removal.

Ongoing service visits to ensure pest problems are prevented throughout the entire year.
Get in touch with the pest technicians here at Prewett Pest Control today to ask about how we protect Beauregard homes from pests of all shapes and sizes.
Simple Pricing
A Plan Designed For Any Pest Situation
All Prewett Protection Plans Come With:
Exterior Treatment | 100% Satisfaction Guaranteed | 24/7 Customer Service
Who Else Wants To Prevent Rodent Infestations In Beauregard, AL?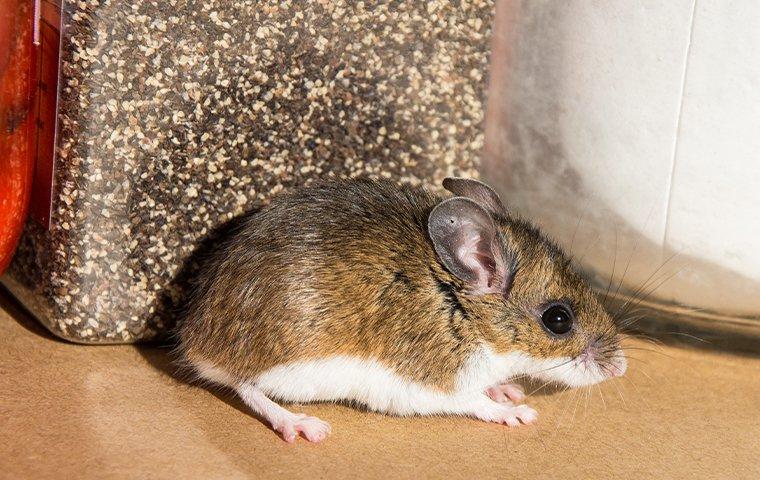 Rodents are common pests that invade Beauregard properties while foraging for food. They are most common during fall and winter as the weather cools down, but they can invade during other parts of the year as well. Keeping Alabama rodents away from your property is a difficult task to accomplish, especially if they've already found a way into your home or business. If you want to avoid attracting rodents to your Beauregard home or business, keep the following rodent-prevention tips in mind:
Declutter the interior and exterior of your property by keeping woodpiles, boxes, papers, and lawn equipment properly stored.

Keep your trash bins fitted with tight lids and store them away from your exterior walls.

Trim tree branches away from your roofline and cut hedges, shrubs, and other thick foliage back from your foundation.

Block access to your property by placing screen covers over your chimney and vent openings.

Repair torn window and door screens and install door sweeps on all exterior doorways.

Place leftover food items in the refrigerator and store pantry products in airtight containers.

Pick up uneaten pet food and clean crumbs off of your counters and floors.

Seal cracks and crevices around your foundation and exterior walls with caulk or steel wool.
Rodents cause a lot of problems when they invade by chewing on wires, tearing up insulation, contaminating food items, and spreading dangerous diseases. The best way to control rodent infestations is with the help of the pest technicians here at Prewett Pest Control. Give us a call today to learn more about all of our rodent control services and treatment options.
Why Beauregard, AL Residents Need Professional Flea Control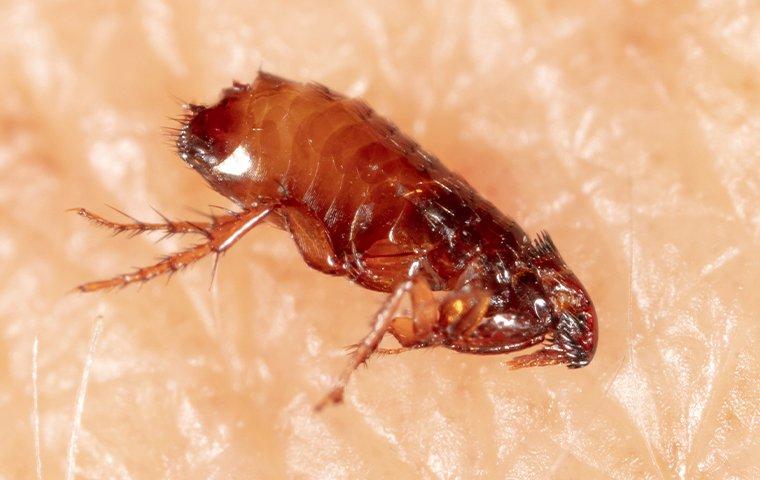 Fleas are tiny insect pests that require the blood of a host to survive. Although fleas can and often do bite humans, they prefer to live on animals with thick fur coats. Flea infestations begin when wild animals or pets bring fleas into your property. Once inside, they will reproduce at a rapid rate and become nearly impossible to control.
To eliminate fleas from your Beauregard property, the pest professionals here at Prewett Pest Control provide excellent flea treatments to ensure fleas are eliminated in all stages of life. We understand how frustrating it is to deal with pests living in and around your Beauregard property, which is why we work hard to stop pests before they have the chance to invade. Reach out to Prewett Pest Control to ask about our flea control services or to request your free estimate.
Commercial Pest Control In Beauregard, AL
Pest infestations inhibit your ability to run a successful Beauregard business, but when you have the skilled pest technicians from Prewett Pest Control by your side, you can rest easy knowing that the protection of your business is in good hands. At Prewett Pest Control, we have a deep understanding of common area pests and how to stop them. We take the proactive approach to commercial pest control in Beauregard by providing excellent pest control services designed to eliminate current pest infestations and prevent them from reoccurring in the future. At Prewett Pest Control, we utilize modern pest management techniques and technologies to ensure you receive the best commercial pest control services available. Don't allow pests to ruin your reputation and give your Beauregard company a bad name. Instead, turn to Prewett Pest Control for outstanding commercial pest control solutions, year-round.