They may look harmless from a distance, but if rodents can get inside your home, they're capable of causing a lot of damage and destruction. For Opelika homeowners, there's a couple of specific rodents you'll need to be on the lookout for: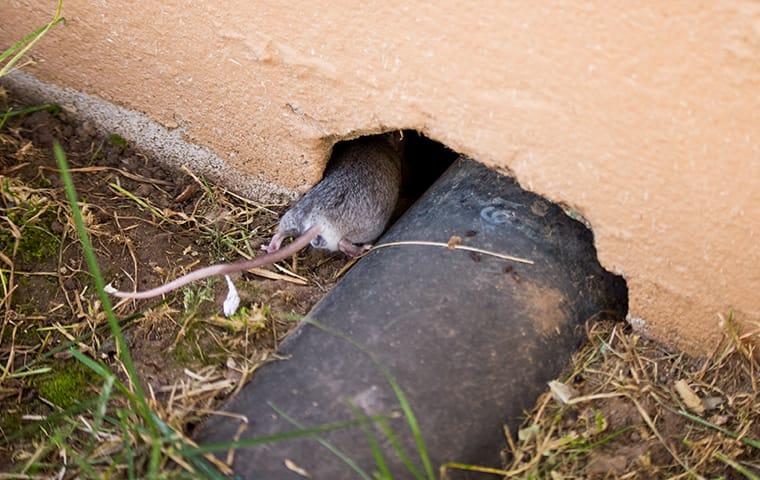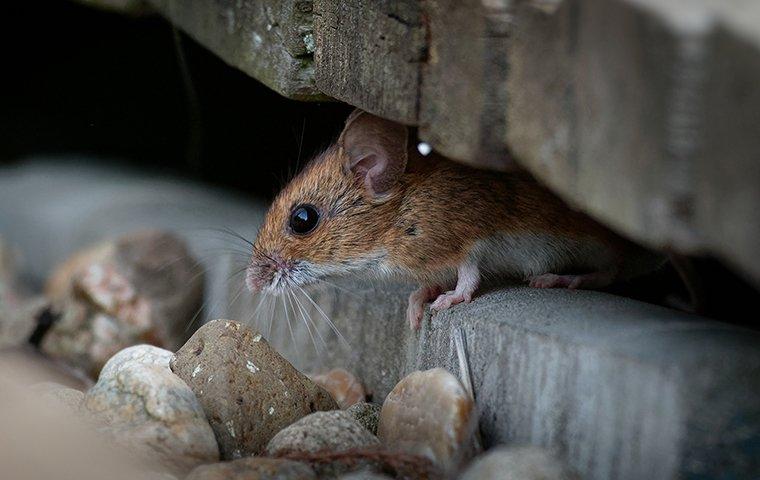 House mice: With large ears, pointed muzzles, and cream-colored bellies, house mice are capable of transmitting dangerous diseases, including lymphocytic choriomeningitis (LCM)
Norway rats: Known for digging burrows to access our properties, Norway rats can spread diseases such as Hantavirus and tularemia.
Roof rats: Once they're inside, roof rats are stubborn about leaving, and these pests can bring rat-bite fever and salmonellosis with them.
Squirrels: If they manage to get in, squirrels aren't shy about chewing through your electrical wiring.
Whether you're dealing with mice, rats, or the occasional squirrel, having rodents in your home isn't good news. Here's what Opelika homeowners need to understand about why and how rodents may invade your home, why they're so difficult to get rid of, and how you can prevent future rodent problems.
Why And How Do Rodents Get Into Opelika Homes And Businesses?
Most rodents, including house mice, Norway rats, roof rats, and even squirrels, are going to infest your home for the same three reasons: easy access to food, water, and shelter. These rodents, especially mice and rats, have a long history of depending on humans for survival. If your home looks toasty enough to keep them warm during winter and protect them from predators, there's a good chance they're going to try and break in.
Rodents can get into your home in a variety of ways – but it's not uncommon for these pests to squeeze through tiny holes, cracks, or other gaps to gain entry. Because of their limber, agile bodies, mice, rats, and even squirrels don't need a lot of space for this. A mouse can squeeze through a hole that's the size of a dime, while adult rats only need the size of a quarter.
Squirrels aren't much better, and as long as they've got a hole that's around an inch-and-a-half, they've got an entrance. Keep in mind that a lot of these rodents will chew at holes until they're big enough to fit through, so even the tiniest cracks and gaps can give them a way inside.
If you're dealing with Norway rats, these pests prefer to dig burrows and may frequently come and go as they please. Roof rats, as their name suggests, will use hanging tree branches or bushes to climb on your roof or crawl into your attic. Once they've gotten inside, roof rats are unlikely to leave again.
Squirrels also prefer to stick to attics or near rooftops so that they won't be disturbed. If their new home suddenly becomes more active, squirrels may switch hiding places or leave altogether.
Why Are Rodents So Difficult To Get Rid Of In Opelika?
Unfortunately, getting rid of rodents isn't as easy as getting them. Most mice, rats, and even squirrels aren't going to want to leave if your home is providing them what they need. Because these pests are such excellent hiders and multiply quickly, rodent infestations can get out of hand quickly. In a matter of months, you could go from having one or two mice to a full-blown infestation.
Given the health risks they pose and the potential damage they can do, the safest and most effective approach to rodent control is a professional one. At Prewett Pest Control, we understand how tricky rodents can be, but we're up to the challenge. If you suspect or already know that you're dealing with rodents in your Opelika home, call us at Prewett Pest Control today to learn more about how we can help.
What Is The Best Way To Prevent Rodents In Opelika?
Although calling the professionals is the best way to deal with active rodent infestations, there's always a couple of key steps you can take to prevent your rodent problem from recurring, such as:
Make sure you regularly trim trees and shrubs, especially anything that's close to your roofline.

Remove vegetation and other objects that rodents may use to scale the side of your home.

Seal any cracks or gaps in the foundation, doors, or near pipes and other utilities.

Replace any window and door screens that may have tears or rips in them.

Reduce potential rodent attractions by sealing leftovers in airtight containers, not leaving food out, and cleaning up spills and food particles.
Finally, the most effective way to ensure you are keeping rodents out of your home is with recurring professional guidance from those of us at Prewett Pest Control. Call today for more information about our rodent prevention programs.