There's plenty of myths surrounding bed bugs, but one of the most harmful misconceptions you'll hear about these pests is that bed bugs only happen in dirty or unsanitary homes. Unlike cockroaches or rodents, which are more likely to show up in poorly maintained homes, bed bugs aren't picky about your housekeeping skills. These parasites are only interested in feasting on human blood, so they're just as likely to show up in well-maintained homes as they are in messy ones.
Knowing why bed bugs end up in your Auburn home is the first step to preventing them. Here's what else homeowners should know about how bed bug infestations start, how you can prevent picking them up, and what to do if you're worried that you may already have a bed bug problem.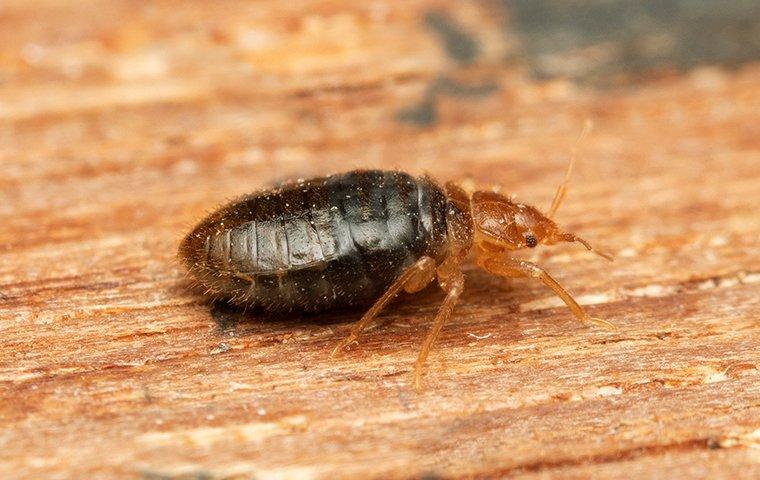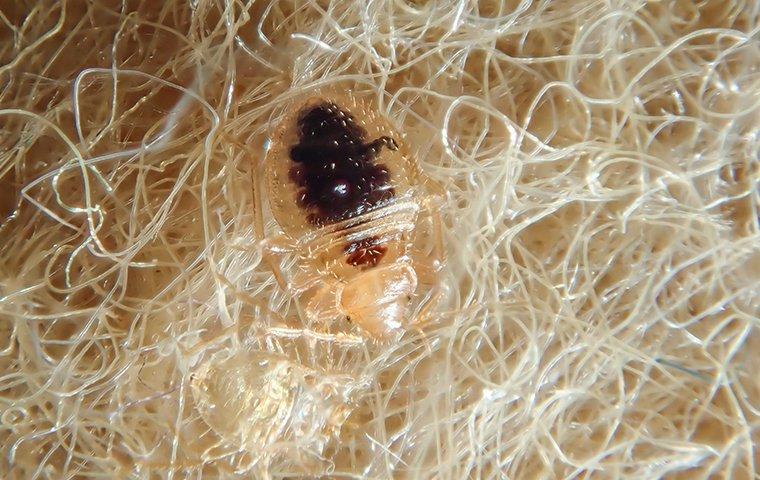 How Do Bed Bug Infestations Start?
Often called parasitical hitchhikers, it's no surprise that bed bugs make their way into your home through traveling. If you visit somewhere that already has a bed bug infestation, like a hotel room, airport, or even a bus, these critters will latch onto your luggage or other personal belongings. These places, and anywhere else where there's plenty of regular human activity, tend to be hot spots for bed bugs. And there's always the chance that you could even pick them up at a friend's house too.
Once they've made it into your home, any bed bugs you've picked up can hop off your luggage and begin finding a well-hidden spot to continue growing their colony. Even if you're careful about spending time in hot spots, bed bugs can still enter your home through secondhand clothing or used furniture and appliances. Used appliances, furniture, and sometimes even clothing can hold small colonies of bed bugs if these items were in a place with an existing infestation.
How To Prevent Picking Up Bed Bugs
Since they're picked up through travel and often accidentally, preventing bed bugs is a lot harder than some other pests – but there are a few tips you can use to lower your risk of getting bed bugs, such as:
Don't leave your luggage and clothing on hotel room floors: If you're staying at a hotel, motel, or even a friend's house, you should avoid leaving luggage and other items on the floor. It's much harder for bed bugs to crawl on personal belongings if they're placed out of reach.

Don't keep items under the bed: Since a lot of bed bug infestations start in mattresses or box springs, bed bugs have a much easier time reaching belongings stored under the bed.

Perform an inspection of your lodging area: Even if you're keeping luggage off the floor, it's still always a good idea to inspect the hotel room or guest room that you're staying in. This means checking the sheets, under the mattress, and even the box spring for live bed bugs or rusty stains.

Immediately wash clothing and luggage after traveling: Whether you've been at the airport or in a hotel, you should always wash clothing and suitcases once you arrive home. Putting your suitcase or clothes on the floor before you wash them will just give bed bugs a chance to hop off first.

Inspect used items before you buy: When it comes to used furniture and appliances, you should always inspect them for signs of bed bugs before you buy. Check in cracks, crevices, and under cushions, and make sure you avoid taking furniture from dumpsters and curbs.
How To Completely Eliminate Bed Bugs From Your Auburn Home
Because they live almost anywhere with regular human activity – including public transportation, airports, and hotels – you can never completely prevent bed bugs on your own. The only completely foolproof way to prevent (and eliminate) bed bugs from your home is through professional help from Prewett Pest Control & Termite.
As Auburn's trusted pest management service, we've got the reliable treatments and experienced professionals to completely and permanently rid your home of bed bugs. If you're worried that you may have picked up bed bugs through traveling or you're finding them in your home, there's only one thing you can do – contact us at Prewett Pest Control & Termite today for more information about our bed bug control services or to schedule an inspection.